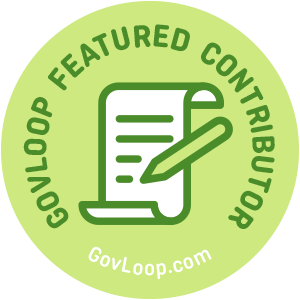 This is the fourth in series of posts about planning your year. If you're not sold on planning, start with 5 Reasons to Plan for the New Year. If you're ready to dive in, start here:
This post will make more sense if you read the yearly planning post first.

Weekly Planning: Beyond the Big Picture
The purpose of scheduling your yearly goals and tasks is to "see the big picture." Once that's done, you have an over-arching idea of what needs to be accomplished during the year, and when it needs to be accomplished. But looking at a year of goals all at once can be overwhelming. Now, it's time to take those large concepts and break them down into do-able chunks (if you haven't done this already) and focus—timewise—on only a small portion of activities.
In this article, we'll look at those yearly plans, and make them more manageable—and less stressful—by slotting them into your weekly calendar.
Set Aside Time to Plan
In order to keep on track of projects, and make certain nothing falls through the cracks, it's a good idea to get into the habit of weekly planning and review. Choose a day that makes sense for you. Many people line up their week on Monday morning. This doesn't work for me, because I want to know what my week looks like before heading to the office Monday morning.
I block time on Friday afternoon to plan for the following week. You should pick a time that works best for you and your schedule. Make this a recurring appointment with yourself.
How Much Time Will You Need?
Weekly planning and review time can vary based on projects and obligations. Also: the level of detail you desire can add some time to the process: some people are happy with an overview, others want step-by-step task lists. My suggestion is to start by scheduling an hour and adjust as you go along. Planning will naturally take less time as you become familiar with the routine.
The Process is Simple:
Move Appointments from your Monthly Calendar to your Weekly Calendar
Check your monthly calendar for what's due this week and next week. These are your priorities. Schedule the due dates on your weekly calendar. Then, block time off each day to work on these projects.
Do you have to move items from the monthly to a weekly calendar? No. But moving from the monthly to the weekly calendar serves a two-fold purpose: it keeps the deadlines uppermost in your mind, and keeps you focused on the current week.
Make Your Weekly To-Do List
Love them or hate them, lists are handy—and crossing things off is so satisfying. If you planned your year in detail, copy this week's tasks to this list. If you didn't, this is where you'll need to spend some time thinking. Review your projects and deadlines and write down all the tasks that need to get done this week to fulfill this week's deadlines. Slot these tasks on your calendar in the space you've blocked out for them. Tasks with earlier deadlines should be scheduled earlier in the week.
Resist the urge to do the "easy" tasks first. Tasks always take longer than we think, and you can't avoid interruptions. If you start with easy items—rather than items with the first deadlines—you may run out of time.
Batch tasks together whenever possible: make all your phone calls one after the other, send emails together, etc. This saves time and energy.
Work Your Plan
By this point, you know what your weekly deadlines are, the tasks you need to do to meet them, and an idea of what's coming up in the next week or two. The only thing left to do is the work. So, do it.
What about Daily Planning?
If you've put your weekly schedule together correctly, you may not need to plan each day. (Planning weekly has batched all those daily planning sessions together to save time.) But some people like the granularity of a daily schedule. I've been known to create a daily plan on busy days, just to keep myself organized. Know yourself. Daily planning is similar to weekly planning. If you're interested, see my post on How to Plan a Productive Day. The process is similar to weekly planning.
Wrapping it Up
A practical tip for keeping focused and productive is to review your week once it's done. Did you get everything on your list accomplished? Why or why not? What could you have done better? Next time we'll talk about how weekly reviews can help keep you productive and focused, and make certain you didn't forget anything.
Kelly Harmon is a GovLoop Featured Contributor. By day, she is the Webmaster of the National Agricultural Library, where she spends her time analyzing web statistics, supporting the various NAL web sites, and writing the occasional article for Tellus Magazine, produced by the Agricultural Research Service, USDA. By night, she is an award-winning journalist and author, and a member of the Science Fiction & Fantasy Writers of America and the Horror Writers Association. She's a bit of a word-nerd, and relies on her planner to keep life sane. You can read her posts here.