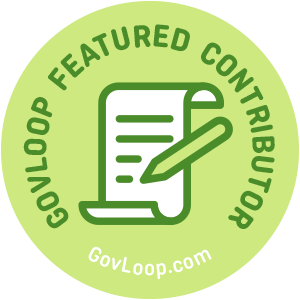 What is a podcast? Podcasts are little media bundles, often in a series, that are easy to access over the internet. Senior Editorial Specialist Alison MacAdam of National Public Radio (NPR) believes that new podcasters must create appealing packages, be willing to put in production time and remain flexible as they discover what works best. So, before you get started, read this.
The International Podcast Day website credits the actual term "podcast" to Ben Hammersley. Hammersley's Guardian.com article "Audible revolution" began batting around possible names for the burgeoning new standard (2004). The word "podcast" is a portmanteau (a combination) of two words, iPod and broadcast. Today, we access podcasts using all manner of devices, not just iPods.
Podcasters don't have the financial overhead of fully-fledged studios and staff, and they are not beholden to ratings systems. They are able to generate any type of show, as long as they do not violate community standards or copyright laws.
The origin of podcasts
Original MTV VJ Adam Curry created the first podcast. He and software developer Dave Winer created the iPodder application to download radio programs onto his iPod. Curry's original show, The Daily Source Code, has evolved to the No Agenda Show, where he and co-host John C. Dvorak offer contrasting perspectives on current events.
What is the audience for podcasts?
In general, the passion of the creator powers a podcast. And, since they are also often crowdsourced  (benefitting from the donated funds, ideas and services of internet users), they are relatively inexpensive to maintain. What keeps a podcast on the air is the enthusiasm of followers. Podcasts attract niche groups: music genres, gaming, coding, political discourse and the like. Use good "keywords" (search terms) in descriptions and label relevant files to raise search engine visibility. This is Search Engine Optimization, or SEO.
How will people get to my podcast?
To access a podcast, you visit its creator's website and click the link to the podcast you want to hear. You may also see the orange RSS symbol (a dot with 2 arcs emerging from its right). Click the RSS feed link to add it to your browser's bookmarks/favorites or podcast software. You could also add the RSS feed to a website you manage to make the podcast available to your visitors. Nowadays, it seems preferable to have a visitor subscribe to a site or follow on social media, but the RSS feed is still very much in use.
How do I create my own podcasts?
First, flesh out your podcast with an introduction, pauses for announcements and your content. Leave room for opening credits. If music is used, podcast host Blubrry has suggestions for podcast-safe music. Use a clock with designated wedges for each item. Voices.com offers a planning guide as well.
For a jump-start to your studio, PodcastInsight.com shows different setups from barebones to ultra-slick. Ross Jerome, CEO of Quandary Media (and a podcasting consultant since 2014) manages the site. Entrepreneur.com also has a comprehensive list of basics for the podcast professional.
Training
Hardware
Microphone – In addition, consider a desktop stand or a boom (overhead)
Mixer – Having an excellent mic and mixing board will allow you to be closer to studio-crisp, balanced and clear audio.
Headphones – Built-in mics don't produce the best quality, so keep the mic and the headset separate.
Pop filter – It looks like a tennis racket and dampens volume spikes caused by spoken P's and B's. Or it could look like a foam ball and go over the top of the mic.
Software
Publishing
PDF generator – This is the most popular way to share documents across systems. It is suggested to include a link to the Adobe PDF Reader for your visitors.
EPUB – If you are skilled in web coding, you can build EPUBs from scratch by following this Lifewire tutorial. Otherwise, view the list of tools that create EPUB files at PracticalECommerce.com  Your visitors will need an EPUB reader; details and how-to instructions are found at eBookPartnership.org
Hosting
Podcast hosting service – Free, or low-cost (starting as low as $5 per month), cloud based hosting services are plentiful.
Libsyn started when podcasting was born (2004); there's the popular Soundcloud, and Buzzsprout for newbies.
Your own website – With this option, bear in mind that frequent visits and downloads may result in a plan adjustment.
Serverless environments – Allow capacity on-demand instead of at a flat rate. For sites with a lot of traffic, serverless is the more cost-effective way to go.
For an example of government implementation, GovLoop contributor Guy W. Clinch presented a series of podcasts at GovLoop.com where he spoke with a series of state policy advisors. The interviews were recorded and saved in MP3 (MPEG Audio Layer III) format, which makes them playable on computers and devices such as smartphones and tablets using the appropriate software.
This article is intended to offer insight, but can only scratch the surface of what is available to you, and what is to come. Ultimately, podcasts require careful planning and attention to the needs of your audience. You must develop a template for consistency, invest in the proper hardware and find the software and hosting to suit your budget and needs. Also, it's necessary to remain flexible and prepared to evolve over time. Focus-driven podcasts preserve and deliver your message clearly and effectively.
Anita Davis is part of the GovLoop Featured Contributor program, where we feature articles by government voices from all across the country (and world!). To see more Featured Contributor posts, click here.