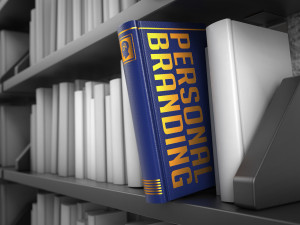 I have been hearing a lot about the importance of personal branding and in knowing the value that I bring as an individual to any situation.  Discovering your personal brand starts with an understanding of your authentic self and of how others perceive you.
Your brand is made up of the words used to describe you.  It is related to your reputation – what people think of you and the work you do.  Basically, it is what is being said about you when you are not in the room.
If you are like me, this can be a scary thought.  And the more I thought about my personal brand, the more I realized I was unsure of what is being said when I am not there.  So I asked a few friends and colleagues for help.  Here are the questions that I asked them:
What's my superpower? What do I do better than anyone else?
What do you see as my top values – my operating principles?
What do you hear people frequently compliment me on or praise me for?
What is it that my manager, colleagues, friends, and clients come to me for?
What adjectives do people consistently use to describe me – perhaps when they're introducing me to others?
What makes the way I achieve results interesting or unique?
What do you think are my true passions?
The feedback that I received made me proud.  Some of the words I received were integrity, loyal, professional, poised with a sense of humor, humble and hard working.  I was told that I have a desire to serve others and I am not afraid to take risks.  I believe that my brand is a correct representation of who I am, or at least who I want to be.
Seeking feedback from trusted peers and mentors about how you are perceived is a good way to find out about your current brand.  Once you are aware of how others perceive you, it is easier to manage that perception.  I am lucky because I like my current brand.  But if you do not like your current brand, only you have the power to change it.
For more information about personal branding, check out this short video by William Arruda, Personal Branding Step 1: Know Yourself.  Feel free to use the seven questions above if you need help getting started.  And don't forget to share your personal brand story in the comments section below.
Janis Burl is part of the GovLoop Featured Blogger program, where we feature blog posts by government voices from all across the country (and world!). To see more Featured Blogger posts, click here.