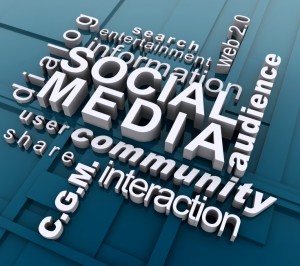 I help run a variety of government websites that produce high numbers of page views. After multiple years of success, and after helping others create and market websites, I received a challenge.
"Your success is partially based on the fact that you're a .gov," a friend and colleague told me. His point is that search engines favor .gov's and send them more traffic.
"Create a site from scratch that's not a .gov and take it to a thousand page views a day or more and then I'll buy the fact that you have something to offer about marketing websites sites."
Well, I took his challenge and created a site and after a year and a half of effort I achieved my goal; the site routinely produced 1,000 page hits a day with some days hovering around 2,000 a day.
I learned that creating a site from scratch and creating page views is hard work. It's daily effort. The writing responsibilities were shared by colleagues but the process of website administration and marketing was daunting and sometimes exhausting.
Search Engine Land created a site where search engine optimization is simply explained; see the site at http://searchengineland.com/guide/what-is-seo. It's the best resource on the topic I've seen. See the video from Common Craft.
While my observations pale in comparison to those offered by Search Engine Land, I feel that many web efforts fail because we obsess over smallest details. The process of site creation, administration and content production cause many to cease operations. That's a shame because the process is simpler than many make it out to be.
My Suggestions for Successful Sites:
Publish daily. The audience and search engines want and need content.
Write for your audience. Satisfy a need that others are not providing. Offer a unique point of view.
Your offerings (blog posts, audio, video) should be as short as possible while maintaining quality.
Use key words in your headlines and articles that drive those looking for your material to find it.
Make your site attractive and easy to navigate.
Post your material to a Facebook Page, Twitter, Google+ and StumbleUpon.
Create and use a e-mail list.
Exchange links with similar websites (links are like votes of confidence). Links occur when someone posts your web address on their site (i.e., they want others to know about your site or article). The more links you have, the more traffic you will receive.
In my opinion, if you follow the guidelines above, you will be successful in achieving 1,000 page views a day in approximately 1.5 years.
Is there more you need to know? Undoubtedly and the post from Search Engine Land covers all. But I'm simply suggesting that the points above cover eighty percent of what you need to know.
Invest time and effort to learn everything else but don't get bogged down in the details; they diminish content creation. Website burnout is a condition inhibiting too many from offering unique and powerful perspectives on the world.
Please don't be one of them. It's all about content creation. That's the lesson you need to remember.
Best, Len.