Famous author and career coach Peggy Klaus stated that although soft skills get little respect, they can still make or break our careers. The current professional climate requires that we stay committed to using both soft and hard (technical expertise) skills, interchangeably. The list of soft skills is endless, but here are some of the most commonly sought after, as noted by employers.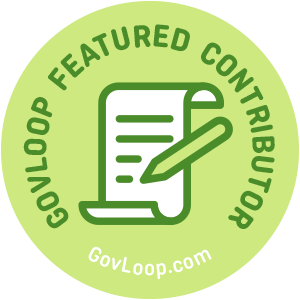 LEADERSHIP
Throughout your career, you may find yourself in either a formal position of leadership, or, having to take the lead on some project. Either way, your level of success is contingent upon your ability to make the transition. One of the cornerstones of leadership is self-awareness. Self-awareness is a two-part endeavor: an understanding of your strengths, the areas you need to improve upon, and then taking active steps to make improvements as needed. How well you are able to influence others is yet another critical aspect of leadership. How well are you able to convey your vision of success to others? How do you get others to engage? Are you able to strategically align varying skill sets, in order to get things done? 
COMMUNICATION
Communication is often seen as one of the most across-the-board soft skills. No matter the industry, from human resources to information technology, communication is important. The convergence of the ability to write and speak with clarity, as well as the ability to be an active listener, are included in all the "moving parts" of this skill. Should you find yourself in a leadership role, people will often look to you to facilitate meaningful discussion (and redirect as needed), establish and maintain trust, and enact tact during difficult conversations.
CONFLICT RESOLUTION
When it comes to conflict, it's not a matter of if it will occur, but when. It is imperative to develop an effective strategy; one that not only maintains the direction of your project, but one that will also benefit all parties involved – this is especially important when these professional relationships are on-going. Be prepared to extend the olive branch early. Should you find yourself as a third party, you may be called upon to guide the conversation. During conflicts, things can be derailed rather quickly, so be prepared to redirect your colleagues to the task at hand. Once you all have come to an agreement, focus on next steps, reiterate positive aspects and ideas that may have been discussed during the conflict. This way, everyone comes away with some semblance of resolution, and has clear expectation moving forward. 
COLLABORATION
The formal definition of collaboration is a cooperative arrangement in which two or more parties work together on a common goal. This could include both short-term, and long term-projects. To maximize success, one should take care not to over-promise & under-deliver. Assess your availability carefully; be mindful of your own time constraints, and other competing deadlines. If you are not able to be fully present for the duration of a project, consider offering to serve in a more limited capacity, or forgo participation all together. Lastly, during collaborative efforts, take care not to get too bogged down with seeking consensus for single aspect.
PUTTING IT ALL TOGETHER
According to a recent LinkedIn article, at least 57 percent of employers said soft skills are now more than ever even more important in hiring. Given this, we must remain just as committed to the development of soft skills, as we are with our area of professional expertise. Both are critical for ongoing and long-term effectiveness in our careers.
What soft skills have you found most valuable? Leave them in the comments!
Hope Marshall is part of the GovLoop Featured Contributor program, where we feature articles by government voices from all across the country (and world!). To see more Featured Contributor posts, click here.