Purposeful Summer Reading
With Memorial Day behind us, it's time to create our summer reading lists. Beach vacations don't have to be all about chick lit and mystery novels. Add one or all of these titles to this year's list and boost your positive communication and people skills. By Fall, you'll be a master communicator in any situation.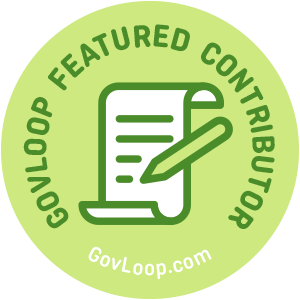 Author: Britt Andreatta, PhD
Ever wondered why people resist new ideas, systems or processes, even when they are definitively better? Wonder no more! In this book, the brain science behind people's automatic impulse to resist is broken down. And you don't have to be a neuroscientist to understand it. Even someone who didn't like science in school (me!) can learn to understand the complex workings of the human brain, thanks to simple and engaging language. Perhaps most helpful, the author offers a technique for mapping change to more effectively lead teams through it. Advice on how, when and how often to communicate is also key to success.
Practical Tool: The Change Journey Model will help you identify what kind of change travelers you have on your team, how to plot the change course and how to best support individuals.
Author: Mary Abbajay
The field of leadership is full of literature on how to flex our styles to the individuals on our team. This book offers advice on how to flex our styles to our boss. It may seem like a revolutionary idea, but it shouldn't be. We've all had "that" boss, whatever "that" means to you. This book challenges us to be responsible for ourselves and our own development. Even if we are reporting to someone we don't mesh with, it is still our job to take control of our growth. And the sage advice is offered with directness and humor.
Practical Tool: Four Common Workstyle Personalities Assessment and concrete tips on how to manage a boss with each to style. Also, proven strategies to manage up to 10 types of difficult bosses.
Authors: Amy Cooper Hakim and Muriel Solomon
This book offers concrete advice for dealing with all the iterations of difficult people. Each of the 10 types identified also contains specific subcategories and offers you tips for communicating with them as subordinates, peers and bosses. An interesting read through as you'll recognize folks from your office. This is one you might want to keep on your desk to refer to anytime you need a people skills refresher for a specific situation.
Practical Tool: Categorized advice for dealing with difficult people at every level.
Authors: Brian Fitzpatrick and Ben Collins-Sussman
This was originally written by veteran Googlers for software developers looking to advance in their careers. They updated the second edition so anyone working in a team setting can apply the lessons. The authors make a strong case for being a servant leader rather than a manager to create synergy on teams. Again, the foundation of any great team is a strong culture powered by people with the right attitudes. As a public servant, my eyes boggled at some of the things these private sector authors suggested spending money on. However, government leaders can apply these lessons in their day to day, as well. It also gave me new-found appreciation for the software developers on our IT team.
Practical Tool: HRT, the Three Pillars of a Team. Humility, respect and trust are at the core of any well-functioning team and central to a servant leader.
Author: Trevor Throness
No matter what your business, if you are a leader you are in the people business. As government employees we already know that, since we serve our constituencies. However, we also need strong people skills to serve our teams. This book is full of exercises to help you determine where your team is now and how to take it to the next level. You'll identify who your stars are, what traits make them stars and plan for addressing underperformers.
Practical Tool: The Star Chart will help you determine who is on your team, how to support the stars and how to coach the non-stars up or out.
Relax, Read and Refine
Use your summer relaxation time to sharpen your communication skills. You'll find yourself more relaxed in navigating sticky communication situations all year long.
You might also like: 7 Leadership Communication Tips That Build Employee Engagement
Gabrielle Wonnell is part of the GovLoop Featured Contributor program, where we feature articles by government voices from all across the country (and world!). To see more Featured Contributor posts, click here.