For the second year in a row, Frisco, Texas, has been recognized as the safest city in the U.S. due to its low rates of property and violent crime. In part, the success is owed to a real-time location-enriched digital twin that maps public safety incidents and personnel and shares the information across police, fire, and transportation departments.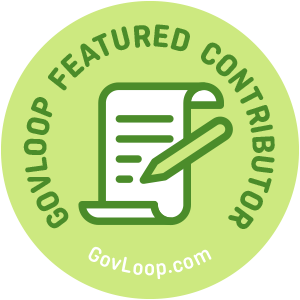 The digital twin, aptly named Situational Awareness for Emergency Response (SAFER), is powered by geographic information system (GIS) technology and has proven invaluable as it keeps pace with Frisco's tremendous growth. In the past 20 years, the city's population has grown from 35,000 to nearly 230,000 residents.
Frisco has many amenities that appeal to people and businesses looking for a place to relocate. Sporting venues, PGA Headquarters, the Frisco North Platinum Corridor, Universal Studios, and the Frisco Discovery Center are some of the latest (or upcoming) additions to Frisco's booming infrastructure.
What Frisco's Digital Twin Can Do
SAFER maps extend inside of Frisco's 78 schools, allowing responders and staff to see live video of hallways. If traffic backs up, transportation engineers can see it on the map and remotely change traffic signals. When emergency incidents occur, fire and police staff use the digital twin to route themselves to calls and coordinate their response as well as reduce response times.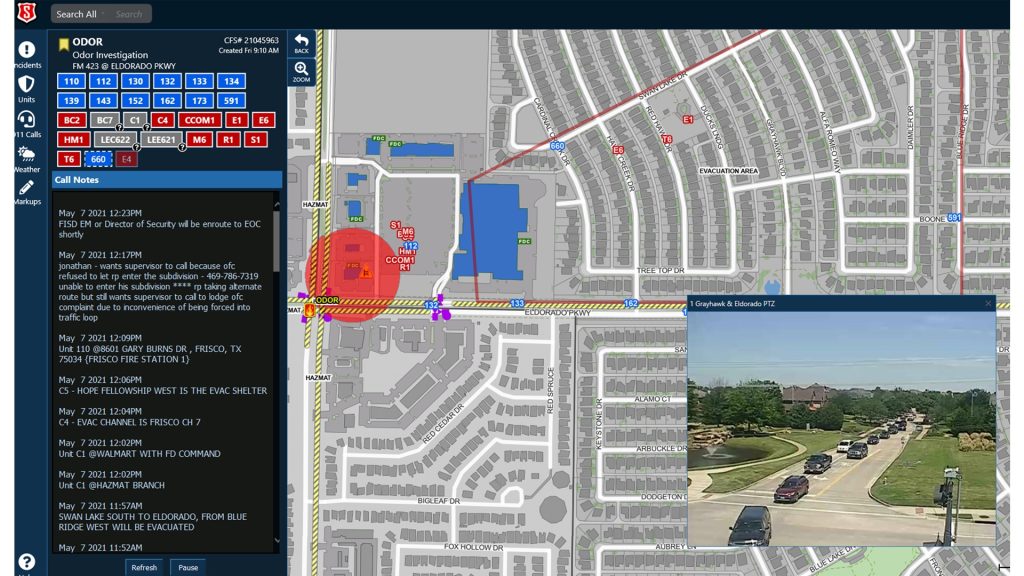 GIS technology — the engine of SAFER — integrates data across multiple systems, enabling the city's real-time, collaborative emergency response.
Data-driven GIS maps have also helped fuel development by enticing corporations to make the city home. "When our Economic Development Corporation is trying to attract a company, they work with our GIS team," said Susan Olson, assistant director of IT, and lead for GIS and SAFER . "We've built web apps for companies to show them all Frisco has to offer."
SAFER has become a passion project for Olson, who pioneered the system. Now, she oversees enterprise GIS for the entire city. Olson first earned the trust of public safety professionals by using GIS to make sure all city roads and addresses were accurately mapped — even those still in the planning phase.
"Back when I started in 2001, we didn't have an IT department, but city leadership embraced the power of GIS," Olson said. "I was told, 'We need GIS because we can't grow without understanding our city.'"
Updating, Adapting, and Integrating
Olson spent years delivering on the original vision of SAFER to create one shared system to respond to all calls. The system accrued a long wish list of added requirements, more data to capture, systems to integrate, staff to train, and partnerships to forge.
Recently, the SAFER team refreshed and modernized the user interface and application code. They worked with other city IT staff to improve responsiveness and sustainability.
Scaling SAFER as Frisco grows requires diligent attention and communication across departments. The platform now integrates with more than 30 systems, including live links to traffic cameras throughout the city and real-time traffic from HERE. It holds dozens of GIS data layers.
"We built the reliance on SAFER over time on a foundation of accurate data, strong integrations, and being responsive to needs," Olson said. At the 2023 Esri Public Sector CIO Summit, the City of Frisco was awarded the Innovations in GIS Award for SAFER.
Now, the SAFER team hopes to one day expand its public safety digital twin to serve other departments such as public works and engineering. These departments see the value of SAFER and would like to apply the same approach to gain a singular view of their operations.
"We've built this platform and it wouldn't be that hard to duplicate for others," Olson said.
Learn how communities are kept safe with real-time GIS technology and solutions.
This article originally appeared on Esri Blog.
---
Christopher Thomas is the director of government markets at Esri and a founding team member of the Industry Marketing Department. Prior to joining Esri in 1997, he was the first GIS coordinator for the City of Ontario, California. Thomas frequently writes articles on the use of GIS by government.
Photo/image source: Esri