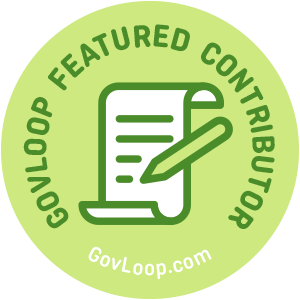 Written in collaboration with John Jung, Chairman and Co-Founder, Intelligent Community Forum
These days, practically everyone in municipal government knows what a Smart City is. Thanks to marketing investments by major technology vendors and the support of national and regional government programs, Smart Cities have become a benchmark in delivering efficient and innovative citizen engagement.
Smart Cities
Smart City projects make cities work better. They apply information and communications technology to accurately monitor, measure and control processes, from transportation and water supplies to tracking the location of city vehicles and the performance of electric grids. Smart Cities are about saving money, becoming more efficient and delivering better service to citizens.
Intelligent Communities
Intelligent Communities are different – they adopt technology, but do not make it their only focus – instead, they find vision-driven, community-based, technology smart solutions to address their most urgent problems. They make sure that they have the broadband and IT infrastructure they need to be competitive. But they know it is only a means to an end. Intelligent Cities focus their resources on:
Developing a workforce able to do knowledge work
Crafting an innovation ecosystem where government and institutional partners create high-quality employment
Expanding access to digital skills and technology for those otherwise left out
Engaging citizens as advocates for progress
What makes a community intelligent?
The Intelligent Community Forum developed the foundation of the ICF Method: a set of critical success factors for the creation of Intelligent Communities. The ICF Method provided the first conceptual framework for understanding all of the factors that determine a community's competitiveness in the digital economy.  It includes six key tenets of success: broadband, knowledge workforce, innovation, digital equality, sustainability and advocacy.
Broadband: Intelligent communities express a strong vision of their broadband future, encourage deployment and adoption, and deploy their own networks where necessary.
Knowledge Workforce: A knowledge workforce is a labor force that creates economic value through its knowledge, skills and ability to use information effectively.
Innovation: The Innovation Triangle or "Triple Helix" helps keep the economic benefits of innovation local, and creates an innovation ecosystem that engages the entire community in positive change. Investments in innovative technology contribute to that culture and improve service to citizens, while reducing operating costs.
Digital Equality: Digital equality is a simple principle: that everyone in the community deserves access to broadband technologies and the skills to use them. Like most principles, it is easier to understand than it is to live. Intelligent Communities promote digital equity because it is the moral thing to do.
Sustainability: As the world turns its attention to reining in human impact on the planet that supports us, sustainability will generate substantial new opportunities for technology advance, business growth and employment in green industries.
Advocacy: Engaging leaders and citizens in identifying opportunities for positive change and ultimately becoming champions to help drive that change. As stakeholders in the community, they learn to work together to build a unifying vision of the future, which expresses their best hopes and ideals.
Every Intelligent Community has Smart City projects underway. But many Smart Cities, limiting themselves to the immediate efficiency and cost benefits of ICT, have yet to take the first steps toward becoming Intelligent Communities. Several cities have risen to the challenge and have been recognized by ICF at the Intelligent Community of the year, with Taoyuan, Taiwan being the latest recipient.
Franco Amalfi is a GovLoop Featured Contributor. He leads the go to market strategy for smarter government for Oracle Public Sector North America. Franco advises government officials on how to leverage modern cloud-based solutions and emerging technologies to help government organizations deliver personalized government services. In addition to working with customers, Franco authors, publishes white papers and articles on leveraging technology to drive business value for governments. He is also a frequent speaker at government conferences. He is a graduate of McGill University in Montreal, Canada and has completed an Advanced Certificate for Executives in Management, Innovation, and Technology at MIT Sloan School of Management in Cambridge, USA. You can read his posts here.