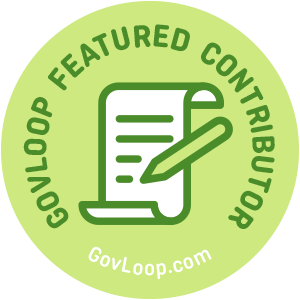 "Poor people have access to the American courts in the same sense that the Christians had access to the lions when they were dragged into a Roman arena."
This quote, originally from California Court of Appeals Justice Earl Johnson, Jr., was repeated recently by Justice Deno Himonas of the Utah Supreme Court. Justice Himonas spoke these words at the 21st annual Online Dispute Resolution Conference; one that was not your average (read: boring) industry event.
Hosted by the National Center for State Courts, the conference focused on aspects of online dispute resolution (ODR) from ethics to AI to eCommerce and even refugees. ODR may sound academic, but its promise is life-changing for many.
While the U.S. justice system is healthy in many ways, it is frankly failing in contexts of access and affordability. Court rules, for example, assume that individuals who come before a judge are represented. In practice, that hasn't been true for quite some time. More than 30 million Americans try to navigate the civil justice system without the help of a lawyer. These self-represented litigants (SRLs) face complicated barriers, from a labyrinth of rules to confusing technical jargon. Engaging in our complicated legal system without assistance simply isn't workable.
Access to Justice Gap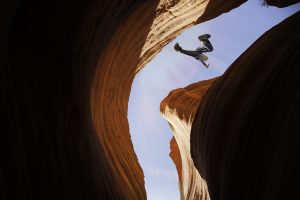 Justice Himonas noted that, "we must act with intention and decisiveness to address the access to justice gap or this issue will get worse." Many agree. Polls show that 59% of voters believe that courts are not doing enough to serve regular people without help.
Technology provides huge opportunities for empowering citizens and expanding access to justice. Courts need to harvest technology in order to stay relevant. ODR is a powerful way to do that.
Business Beginnings
ODR's evolution began well outside of the courts. When e-commerce created large numbers of low value, high volume disputes beginning in the '90's, governments quickly realized the need for new systems to handle online disputes. eBay, PayPal, and other large internet intermediaries needed fast and fair resolutions to increase user trust. To that end, they invested significantly in building ODR tools. In the decades since, more than a billion disputes have been resolved through ODR.
Domestic and International hubs for ODR now exist, such as the National Center for Technology and Dispute Resolution at UMass-Amherst, and the International Council for Online Dispute Resolution, that provide information, scholarship, and promotion of standards. ODR implementations are popping up all over the world, from Singapore to Greece to Yolo County.
Civil Success
As these global examples show, ODR has worked its way into the civil courts with much success. Litigants as well as the court systems themselves benefit from ODR in family cases and small claims matters including debt and landlord-tenant issues.
Clark County, Nevada, for example, implemented a pilot ODR program in its family courts that enables a divorcing couple to work through issues online in a way that not only costs less but saves all parties from potentially volatile face-to-face situations. With all case communications handled and tracked electronically, each party is empowered to proceed at his or her pace, outside of court hours and in a less stressful environment. This provides time for thoughtful consideration of options and steers people away from emotional exchanges. Parents can accept or reject settlement offers online, and relevant documents are easily uploaded.
Clark County Mediation Manager Linda Sayegh participated on an ODR panel for the National Association for Court Management conference that showed how courts are using ODR not only to enhance access to justice but also to transform business operations, reduce case backlogs, and expedite case resolution.
The State of New Mexico's Judge Jane Levy noted, for instance, that her state's rural landscape and large number of debt cases can create "attorney-mediator deserts" that make resolution inefficient. For litigants in debt cases who want to enter into reasonable payment plans without judgment, ODR offers a new opportunity. Now, people have access to mediators and can resolve cases even if they live 80 miles from the courthouse.
Timothy Ezell, Magistrate Court Administrator for Fulton County Georgia, noted, "small claims litigants can have trouble getting to court with car issues or childcare issues." ODR gives his court the opportunity for people to resolve disputes from home while also reducing the number of default judgements and cases being dismissed due to no-shows.
Continued Evolution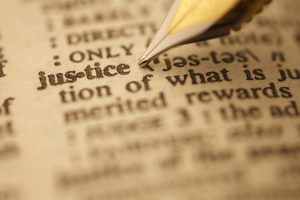 Interesting possibilities also exist for leveraging ODR in criminal courts. While criminal cases don't often involve the good-faith negotiations common in civil ODR, online resolution can add value in criminal areas such as:
Moving vehicle violations: Most traffic cases are relatively low value. Creating expedited online processes allow for accelerated review that saves the litigant and law enforcement officers' time.
Victim offender reconciliation: Enabling managed conversations between parties in a safe, controlled online environment can benefit parties to sexual assault and harassment cases who are unable or unwilling to appear in person.
Plea bargaining: Attorneys could exchange offers, reach an outcome, and memorialize the agreement entirely online.
As Justice Himonas stated, "ODR is here to stay." It consolidates many court functions into a single, intuitive user experience. Perhaps most important, it mitigates barriers to participation, which expands access to justice. Read more about other ways to expand access to justice in this GovLoop article.
Meredith Trimble is a GovLoop Featured Contributor. She is a former municipal official and Town Council Acting Chair, who focused on strategic planning, annual budgeting, and bonded infrastructure projects. Her government experience also includes posts in both federal and state-level executive branch agencies: Associate Editor of the U.S. Federal Election Commission's FEC Record; and Director of Education for the CT Office of State Ethics. In her current role as a Senior Content Specialist with Tyler Technologies, Inc., she writes content to help empower those who serve the public. Her current focus is to help facilitate data-enabled organizations as well as to create connections between governments and those they serve. You can read her posts here.