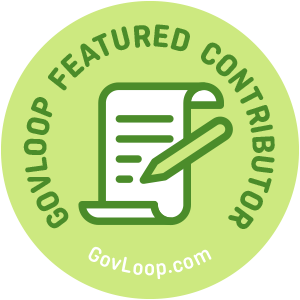 Are you updating your resume for a USAJobs posting? Make it as easy on the reviewing official as possible.
As someone who's read a ton of resumes for federal jobs, here are my ten tips:
1. Spell out all the acronyms the first time you use them. Even if you think everyone knows a certain acronym, spell it out anyway. If you're looking for a position in a different agency or department, this is especially important.
2. Explain your experience in plain language. Again, if you're shooting for a position outside your organization, explain the mechanics of your previous jobs and break down your accomplishments in a way your grandmother could understand. She's probably a smart lady, but she doesn't know anything about your job.
3. Spellcheck your resume. Please.
4. Leave out the entry about your first job in high school. This doesn't apply if you're trying to get a job right after college and your high school experience is actually relevant. And it doesn't apply if that high school job is perfectly quirky and memorable (See #7)
5. Delete any and all exclamation points. Please!
6. Include and update contact information for your current and previous supervisors, when possible. You can always request a prospective new boss contact you first so you can discuss the fact you're job hunting with your current manager. When you leave this blank, it's sketchy. It gives the impression you're hiding something, even if you're not.
7. List quirky tidbits that help you stand out. Trust me, when you're reviewing hundreds of pages of resumes and many candidates have similar (if not identical) experience, the oddities pop.
For example, I have a dear friend who was told years after the fact that her resume stood out because she interned with a pro hockey team. That's how she landed her first government job. She mentioned something unique. This could be volunteer work, affiliations or creative pursuits.
8. Catalog your relevant training classes, but leave out the rudimentary coursework. I'm gonna assume you can use Microsoft Word. I don't need the exact date you took a Word basic skills class 15 years ago.
9. Explain your awards. I have no idea what in the world your oddly titled award from an agency I'm unfamiliar with means. Is it really a big deal or does everyone who holds that job title receive this commendation?
10. Demonstrate your understanding of the strategic concepts that define your agency. If all of your experience focuses on the mechanics, how does the reviewing official know you've got what it takes to move to the next level?
Love Rutledge hosts the FedUpward Podcast (FedUpward.com), a show for feds to find tips and strategies to navigate everyday problems. She has 20 years of government service, a master's in public administration from the George Washington University and a Master of Science in defense resource management from the Eisenhower School at the National Defense University. She's also a wife and mother of two preschoolers. Opinions expressed are hers and not those of the government.