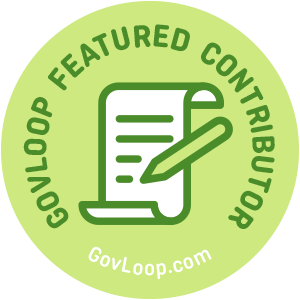 We put out a call for the selected Featured Contributors for this quarter, and many applicants sprang into action. And we want to introduce you to all of them.
Read on to meet these contributors for GovLoop who will be posting once a week for the next three months. They bring a variety of government experience ranging from IT to state and local HR to diversity and leadership management.
Our new cohort's posts start going up later today – so get ready!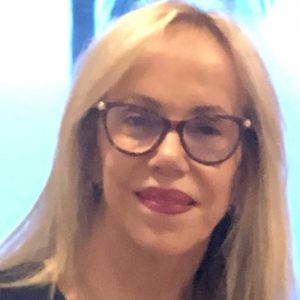 Maria V. Delgado: Dr. Delgado, aka MV, is a renaissance woman whose mission is shaped by the inheritance of the vision, courage and audacity of the great men and women in history who have challenged the status quo and improved the human condition. She embraces innovative and creative ways of empowering people of all backgrounds. Dr. Delgado is known to have challenged those structures and events that diminish human dignity and the ability to be productive. As a GovLoop Featured Contributor, Dr. Delgado's words are directed to promoting the value of every human being and the integrity of the workplace that guarantees a productive professional life.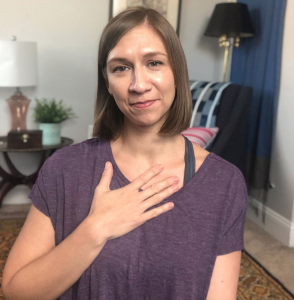 Catherine Andrews: Catherine Andrews is an author, teacher and coach. She is an expert in intentional living who works with clients to mindfully and authentically design a life that reflects all their potential, dreams, desires and capabilities. She is the author and host of The Sunday Soother, a newsletter, podcast, and community dedicated to authentic living and compassionate personal growth. She lives in Washington, D.C., and holds a bachelor's in English Literature from the University of Virginia and a master's in Journalism from Northwestern University. Before becoming a teacher and coach, she spent nearly 20 years in communications and journalism, and she still believes the stories we tell about ourselves and others are our greatest assets.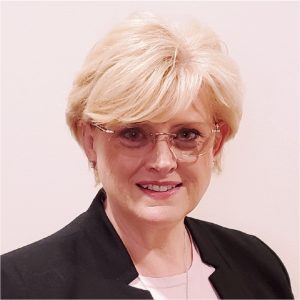 Merril Oliver: As Chief Customer Officer for eCivis, Merril Oliver leads the company's key business strategies, product development and growth initiatives.
Having served four governors, both Democratic and Republican, Merril served as the Director of the Maryland Governor's Grants Office, a nationally recognized "best practice" by the National Governors Association, where she revolutionized an enterprise approach to full lifecycle grants management during 2015-2017. In 2014, Merril served as the Deputy Director of the Puerto Rico Governor's Office of Management and Budget in charge of the Federal Funds Management Office, where she spearheaded accountability measures, tools and resources to position Puerto Rico as one of the leaders in federal funds management. Merril was also appointed to co-chair Presidential Executive Order 13520 Workgroup focused on reducing improper payments.
Merril is a past president of the National Grants Management Association (NGMA), having served three consecutive terms (2009-2012). During her presidency, Merril launched the industry-recognized standard professional certification of Certified Grants Management Specialist (CGMS®) and participated in the credentialing exam development team as a Subject Matter Expert (SME). Merril was awarded the CGMS credential for her work as an SME, developing the CGMS exam questions in 2012.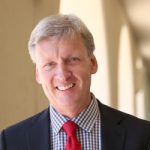 James Tarbox: James J. Tarbox, Ph.D., is the Executive Director for San Diego State University Career Services – working with colleges, employers, and alumni to ensure student development, career readiness and employment. Career Services addresses core student needs, including internships, mentoring, access to employers and employment, and civic engagement. James co-administers SDSU's WorkAbility IV program. He also teaches in undergraduate and graduate programs on campus. James contributes to NACE, MPACE and to NASPA's Journal of Student Affairs Research and Practice editorial board. James is an alumnus of Pennsylvania State University (M.A. and Ph.D.) and Bates College (B.A. with honors).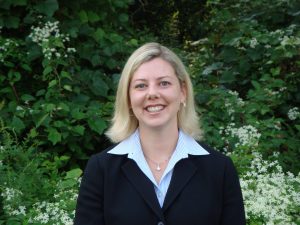 Meredith Trimble: Meredith Trimble is a former municipal official and Town Council Acting Chair, who focused on strategic planning, annual budgeting and bonded infrastructure projects. Her government experience also includes posts in both federal and state-level executive branch agencies: Associate Editor of the U.S. Federal Election Commission's FEC Record; and Director of Education for the CT Office of State Ethics. In her current role as a Senior Content Specialist with Tyler Technologies, Inc., she writes content to help empower those who serve the public. Her current focus is to help facilitate data-enabled organizations and create connections between governments and those they serve.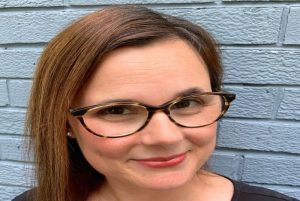 Love Rutledge: Love Rutledge hosts the FedUpward Podcast (FedUpward.com), a show for feds to find tips and strategies to navigate everyday problems. She has 20 years of government service, a master's in public administration from The George Washington University and a master's of science in defense resource management from The Eisenhower School at the National Defense University. She's also a wife, and mother of two preschoolers. Opinions expressed are hers and not those of the government.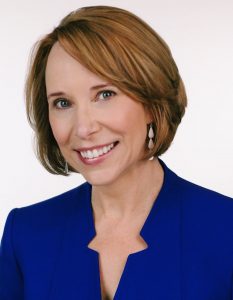 Loretta Cooper: Loretta Cooper is a Senior Consultant at Wheelhouse Group. She is an ICF Certified Executive and Team Coach (PCC) and an accomplished consulting professional with more than 12 years of private and public-sector experience. Loretta comes to consulting after nearly two decades in network broadcasting. As an award-winning, Washington Based, National Affairs Correspondent for ABC News Loretta (aka Lauren Rogers) had the opportunity to observe leaders in every sphere of influence; political, government, corporate, activist, and learn from their strategies, successes and failures. She is married, the mother to two fabulous young men (just ask!) and enjoys long walks, jet skis, good books, and knitting.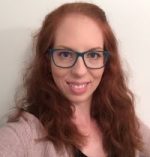 Tessie Davenport: Tessie Davenport has served as a leader in the Department of Defense for the past ten years. Her breadth of experience includes creating successful teams, coaching, mentoring, and leading development programs. She has a B.A.S. in Information and Computer Security, a M.S. in Intelligence Management and is pursuing a Graduate Certificate in Organizational Management. She hopes to inspire new leaders and experienced ones by offering practical ideas to help them build positive cultures and grow their people. Tessie is happily married with three dogs and a cat. She loves to travel, hike, kayak and explore.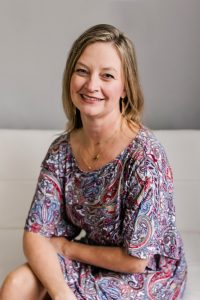 Meredith Gibson: Meredith Gibson is a GovLoop Featured Contributor. She uses the power of media advocacy and geographic information systems (GIS) to promote systems and policy changes that contribute to healthy, safe and vibrant communities in San Diego County. Meredith is a media director at the Institute for Public Strategies, a non-profit organization that addresses equity in public health, particularly around substance abuse prevention. She writes news releases, collaborates on opinion editorials and pitches ideas and spokespersons to news outlets, amassing media coverage at the local and national levels. She also authors story maps and analyzes spatial data to inform policy decisions.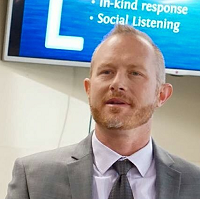 Jay Anderson: Jay Anderson is responsible for digital engagement and public processes at the City of Colorado Springs. Jay holds an MPA from the School of Public Affairs at the University of Colorado – Colorado Springs, where he also serves as the Chair of the Dean's Community Advisory Board. Jay focuses on the point of engagement between the community and its institutions, creating programs that give a voice to people who want to have an impact on their government.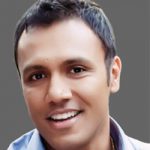 Wagish Bhartiya: Wagish Bhartiya is a Senior Director at REI Systems where he leads the company's Software-as-a-Service (SaaS) Business Unit. He created and is responsible for leading a team of more than 100 staff focused on applying software technologies to improve how government operates. Wagish leads a broad-based team that includes product development, R&D, project delivery, and customer success across state, local, federal, and international government customers. Wagish is a regular contributor to several government-centric publications and has been on numerous government IT-related television programs, including The Bridge, which airs on WJLA-Channel 7.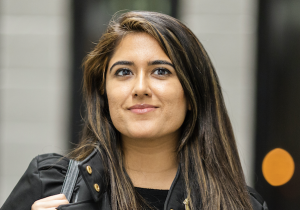 Deepa Jois: Deepa Jois is a recent MPA Graduate in Healthcare Administration & Nonprofit Organization Management from Pace University in New York City. While studying as a graduate student, Deepa presented her literature reviews at the Northeast Conference on Public Administration (NECoPA) at LIU Brooklyn. She was also a Graduate Assistant at Pace University, working on different research publications. Deepa currently works as a Public Health Advisor at NYC H+H, where she works on the frontlines to decrease the spread of COVID-19. Some of her long-term goals include wanting to make a public health policy impact that would allow all individuals equal access to healthcare.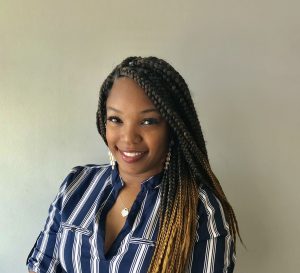 Dulana Reese: Dulana Reese is a Mississippi native living and thriving in Chicago. She serves as the Chief of Staff for State Representative Kam Buckner. In this capacity, she supports the representative by building relationships with community stakeholders, inspiring their team to go above and beyond, ensures the community's voices are heard, and has played various roles on campaigns. She graduated from The University of Southern Mississippi with a Bachelor's in Communications Studies and earned a Master's in Public Service Management from DePaul University. In her spare time, she loves a good Netflix binge, reading, listening to music, and practicing the harmonica.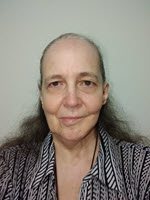 Roxy Merizalde: Life should be an adventure! It is for Roxy Merizalde; sometimes by choice, sometimes not.
Adventures by choice: World travel for employers: Australia, Brazil (three times) Canada, Chile, Mexico, New Zealand, and South Africa; Exchange student to Ecuador in South America.
Adventures not chosen: Rare salivary gland cancer; layoffs that resulted in opportunities including a job at Yellowstone National Park; and coronavirus distancing – no disease but lots of new experiences.
Roxy works for Texas Workforce Commission as a Training Specialist. Pre-COVID-19, she traveled throughout Texas teaching staff The Workforce Information System of Texas (TWIST). Development activities include TWIST, WIT and SharePoint courses and online versions for TWIST.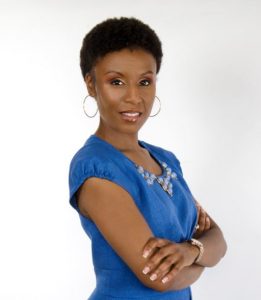 Tiffany Carter: Ms. Carter currently serves as the Program Manager of the Defense Civilian Emerging Leader Program (DCELP) – the Department's enterprise leader development program that provides the next generation of entry-level and emerging civilian leaders from GS grades 7-12 the "power skills" needed to thrive in today's government.
As an Executive and Leadership Coach, Tiffany works with a commitment to helping people clarify their purpose, expand their vision and overcome challenges to create brighter, healthier futures for themselves and the organizations they serve.
Tiffany earned a Bachelor of Arts degree in English-Creative Writing from Western Washington University, a Master of Science degree in Organizational Performance and Workplace Learning from Boise State University and a Graduate Certificate in Executive and Professional Coaching from the University of Texas at Dallas – an Accredited Coach Training Program (ACTP).
A native of the great State of Washington (Joint Base Lewis-McChord area), Tiffany is a proud Veteran of the United States Army. In her spare time, she enjoys studying yoga, several styles of dance and continuing to hone her craft as a singer with an emphasis in classical voice, musical theatre and jazz.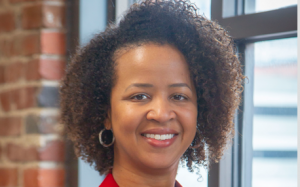 Carmen Moreno-Rivera: Carmen Moreno-Rivera is a GovLoop Featured Contributor. She brings more than 15 years of engineering, operations and process improvement experience to her role as Chief of Performance Improvement for Louisville Metro Government. She leads the organization's strategic and resiliency planning efforts, performance management program, system design, and complex projects that focus on community impact and an efficient and effective government.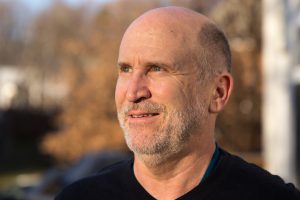 Peter Bonner: Peter Bonner is an organizational development and performance innovator with expertise in federal agency assessments, leadership development and interagency/multi-sector initiatives. Peter has worked with more than 30 different federal entities and 10 interagency or multi-sector partnerships. For example, he managed and facilitated the process for the interagency team at VA, DoD, OPM, and other agencies to improve Veterans' hiring. Peter has worked on Presidential Rank Award evaluation teams, assessing the accomplishments of Senior Executive Service members to be awarded this rare honor. He also served on the White House initiative on multi-sector leadership, an effort to use human-centered design techniques to develop leaders of the future. Finally, Peter helped design and has been a lead instructor on the Digital IT Acquisition Professional training program.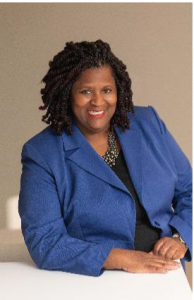 Adelle Dantzler: Adelle J. Dantzler, M.S. Ed., has advanced from a GS-3 student worker to a GS-15 Human Resources Specialist in the federal government. She has used her master's experience in instructional design to create innovative, customized virtual and instructor-led courses and curriculums at the high potential, team leader, GS-15, and senior executive levels at four federal agencies. As a Federal Job Search Trainer/Career Coach, she has successfully coached hundreds on the job search and facilitated career management, leadership, and team-building with her certifications as a MBTI® & FIRO-B® Practitioner, Crucial Conversations and InsideOut Coaching Presenter, and EQ-i2.0 and CCL 360 coach.