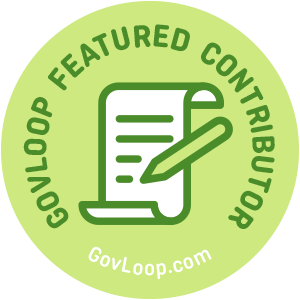 Using artificial intelligence in government agencies is changing engagement models. As we continue to learn about the benefits of AI, it's obvious the benefits to public sector agencies are enormous. AI can make government agencies much more efficient and provide services in a much more effective way. Allowing AI to handle low-value tasks creates an opportunity to ensure citizens and users are receiving services in a timely manner.
Where does AI fit?
The use cases are extensive and growing. Public sector agencies are using AI to provide services such as helping people make child support payments, detecting fraud and engaging with citizens proactively, to name a few. Enabling AI to manage a previously static form or website alleviates work that is redundant and cumbersome. The challenge is making a decision on which applications and solutions benefit the most from the technology and prioritizing them. At present, we see the most benefits of AI from machine learning, where technology enables iterating calculations from data.
Does AI replace staff?
Many see AI as a potential replacement for their job and worry that the technology will make them redundant. The truth is that, with AI, those in public service will be more efficient and able to provide better service. As employees spend more time being creative, they are better able to serve the public. Imagine engagement with government in a new way, providing responsive services with empowered staff.
Will AI change the agency's brand?
Much of the work being done by government is mundane and can cause staff to be bored or feel as though they can't really be creative. Being able to use technology in a different way and provide meaningful connections with the public rejuvenates employees and allows them to utilize their skills in a meaningful way. This allows the agency to be engaging and work to provide great experiences to the people they serve.
Jennifer McNeill is part of the GovLoop Featured Contributor program, where we feature articles by government voices from all across the country (and world!). To see more Featured Contributor posts, click here.