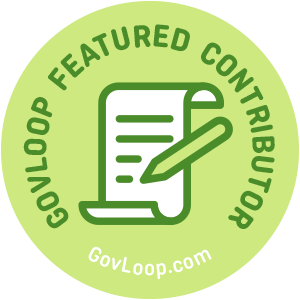 Pull! Don't Push
One of the great concepts in Lean Six Sigma manufacturing strategies is the pull system. The concept cuts down on waste in the production process by making enough product to fulfill the customer's demand.
Most companies produce more products than they actually need as they rely on demand estimates. This concept of "push" leaves room for overproduction products can produce a very large inventory that just sits there taking up valuable workspace for weeks.
Pull systems only deal with immediate customer demand, reduce waste, and decrease production costs. In addition, the quantity that you are actually manufacturing is smaller, thus increasing the reliability of the production process. A pull system also allows for more flexibility and increased customer satisfaction.
Public sector entities have the ability to utilize the "pull" concept across several departments. For example, documents can be saved as .pdf files and uploaded to a central website for public access. This can include, but is not limited to, financial documents, internal audits, court forms, and repair requests and scheduling.
Having these documents available electronically and on-demand reduce the need for excess storage space. These documents are available to the public at all times. Public entities can also leverage other forms of technology. For example, some printers and copiers can now order toner and print cartridges on demand, thus reducing the need to keep these items in inventory.
Visualization goes a long way!
A Kanban is a visual system for managing work as it moves through a process. These items allow users to visualize both the process (the workflow) and the actual work passing through that process. The goal of a visual system is to identify potential bottlenecks in your process and fix them so work can flow through it cost-effectively at an optimal speed or throughput. The advantages of this system include flexibility, increased efficiency, and enhancing team members' ability to focus on seeing tasks to completion. Visual boards, electronic or manual whiteboard, make it possible for people to focus on the right tasks, by having a visual and real-time reference.
A Kanban can be used across several departments within your organization. For example, a county mechanic shop can use a large red card toward the bottom of the parts bin. Once the technician can clearly see the red color, he or she knows it is time to re-order parts for that bin.
A road repair department can assign various colors for days to completion for pothole repairs on a central workflow board. For example, if the department has a four-workday turn around on pothole repair starts, days 1-3 could be "green", day 4 "yellow", and days 5 and after "red."
A purchasing manager can also use this same tool to see where each purchase order is in its process. This will allow the team to easily identify those that are taking more time to reach completion.
Governmental entities looking to successfully combining a Pull System with a Kanban must do three things. 1: Find a way to map workflow visually. 2: Look for opportunities to stop "pushing" new work in your processes and start "pulling" only when there is a demand. 3: Limit work in progress by controlling the amount of work that gets in and out of your workflow, by focusing on eliminating bottlenecks and getting tasks across the finish line as quickly and efficiently as possible.
Charles Lewing is a GovLoop Featured Contributor. A Louisiana native, he graduated from McNeese State University in 1999 with a Bachelor of Science Degree in Finance. He later earned his MBA in 2001. He relocated to Houston, Texas and worked in various finance and accounting roles for number of healthcare organizations. In 2016, he relocated to West Texas to pursue a career in public financial leadership. He currently serves as the Reeves County Auditor. Charles is very passionate about inclusive management, LEAN six sigma, and improving operational efficiency through leveraging technology. In his spare time, he enjoys spending time in the outdoors and reading spy novels. You can read his posts here.