I recently had the distinct pleasure of interviewing one of my favorite public servants, the Director of the Division of Community Service and Nonprofit Support at the Arkansas Department of Human Services, Sherry Middleton.  With over 32 years of experience in public service through both government and nonprofit work, Sherry is a respected, influential, and well-liked government and nonprofit leader in Arkansas.  The following questions and her responses are excellent takeaways for us in public service: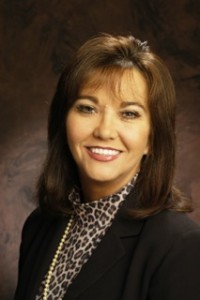 1. How did you begin your career in public service and nonprofit work? How did you get where you are today?  
Growing up in a minister's home, I've been in the nonprofit world my whole life. My parents taught me to give back to others and to my community.  My career path in public service began when I founded a 501(c)(3) nonprofit to address poverty in the Delta.  For thirteen years, I served as the organization's executive director and worked closely with city government.  I was called on by city officials to lead disaster relief efforts after a deadly tornado hit the city. During this time I was appointed by Governor Bill Clinton to serve on the Governor's Advisory Council on Volunteerism. Governor Clinton commissioned the Advisory Council to identify a project for President Bush's call for national service demonstration models. I was on the team that developed and led the Delta Service Corps (a tristate project with Arkansas, Louisiana and Mississippi; the largest demonstration model in the nation). The Delta Service Corps was the forerunner to what became AmeriCorps when Bill Clinton was elected President. After leaving the Delta Service Corps I started my own consulting business which specialized in nonprofit and government management.  For eighteen years I have also been teaching for the University of Arkansas at Little Rock in subjects for nonprofit and government leaders.  In 2000, I was contacted and offered my current position as the Director of the Division of Community Service and Nonprofit Support. Although I thought I would only be here a couple of years, here I am fifteen and a half years later. It has been quite the journey! My background in nonprofit work has been foundational for my government career.
2. What is your advice to a young person working in government? What skills and traits are desirable? 
Learn how to listen.  This may sound simple, but I have observed a lot of people who may be very good at the talking part of communication, but the bigger part of communication is really listening with your ears and eyes and being open-minded.
Those most successful in life are those who are passionate about what they doing.  If you're not passionate about what you do, then do something else. Find your passion and pursue it.
3. What are some of the lessons you have learned as a Division Director in a state government agency?
One of the best lessons I learned was shared with me by my mentor and former Division Director, Billie Ann Myers.  She advised me that when working in state government instead of asking yes or no questions, first cast my vision and then ask, "How can I make this work?" This strategy works because you place others in a problem solving mindset and it opens up lines of communication.
4. How do you handle difficult decisions? 
I do a lot of praying, and I also seek wise counsel from those that are around me. I'm a firm believer of surrounding yourself with experts who are better than you in different areas and listening to them. It is critical for anyone in a leadership role to learn how to listen to people around you.
5. What has been your most rewarding accomplishment? 
I am extremely proud of how our Division has stretched itself.  We started as the Division of Volunteerism, and now we have a broadened focus on both building nonprofit capacity and growing national service. Legislation was passed to change our name to the more fitting Division of Community Service and Nonprofit Support.
6. How do you manage a work/life balance? 
I've learned that this balance is important, and my family and personal relationships have helped me focus on my priorities.  Most importantly, my faith has grounded me in some of the worst storms of my life.  Leadership is not for the faint of heart; it's not an easy job.  If you believe in what you do, you can use your passion to make a difference.
In the comments below, I would love to hear some of the advice you have received from your more seasoned and/or experienced colleagues.  
Christina Smith is part of the GovLoop Featured Blogger program, where we feature blog posts by government voices from all across the country (and world!). To see more Featured Blogger posts, click here.