Virtual trainings are an easy way to up your game in just about any skill. They are often recorded so you can listen to them at your convenience, whenever and wherever you can give them your full attention, whether that's at home or in the office, on your smartphone or computer. Many trainings are available for free or for a reasonable amount of money, perfect for ever-diminishing budgets.
Government employees are also asking for more training. According to a 2014 survey by law firm Tully Rinckey, federal workers are increasingly dissatisfied with the training opportunities available at their jobs, which means it's time to get that training elsewhere. While the Obama administration is investing more in agency training, there are plenty of virtual training resources already available.
Here are some of the best places for virtual trainings to help you hone your skills and learn all-new ones:
Government-specific virtual trainings
The GovLoop Academy offers free and practical online learning experiences that can help federal, state, and local government employees innovate and do their jobs better. The Academy also provides 'Learning Paths,' collections of courses will help you dive in and start learning.
GovLoop also holds regular webinar trainings that span topics from career advice, human resources, cybersecurity, big data and analytics, leadership, and finance. Register for upcoming trainings or check out the archives.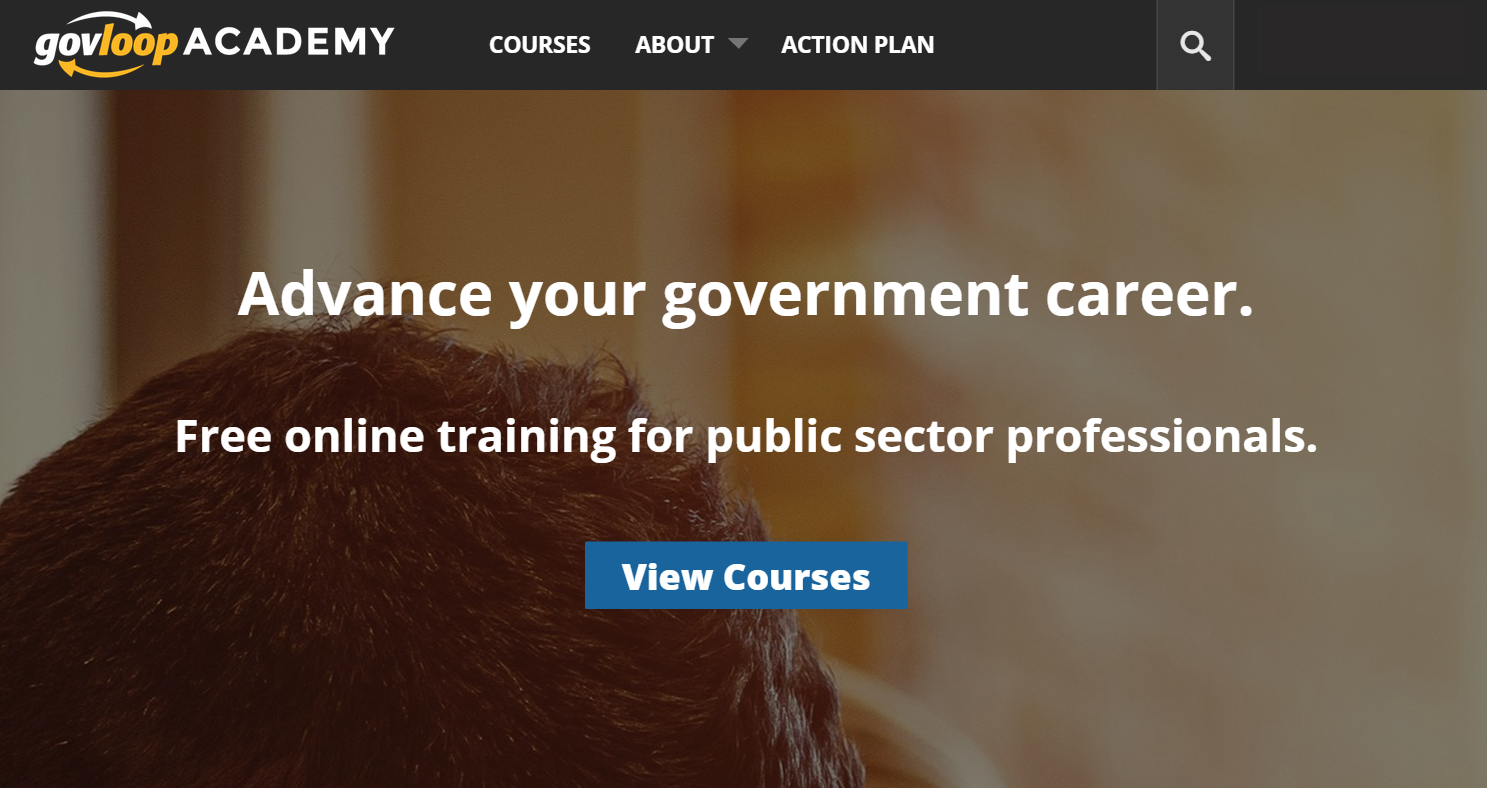 DigitalGov University "provides programming to build and accelerate digital capacity by providing webinars and in-person events highlighting innovations, case studies, tools and resources." On the website you can catch upcoming events or explore recaps of past events.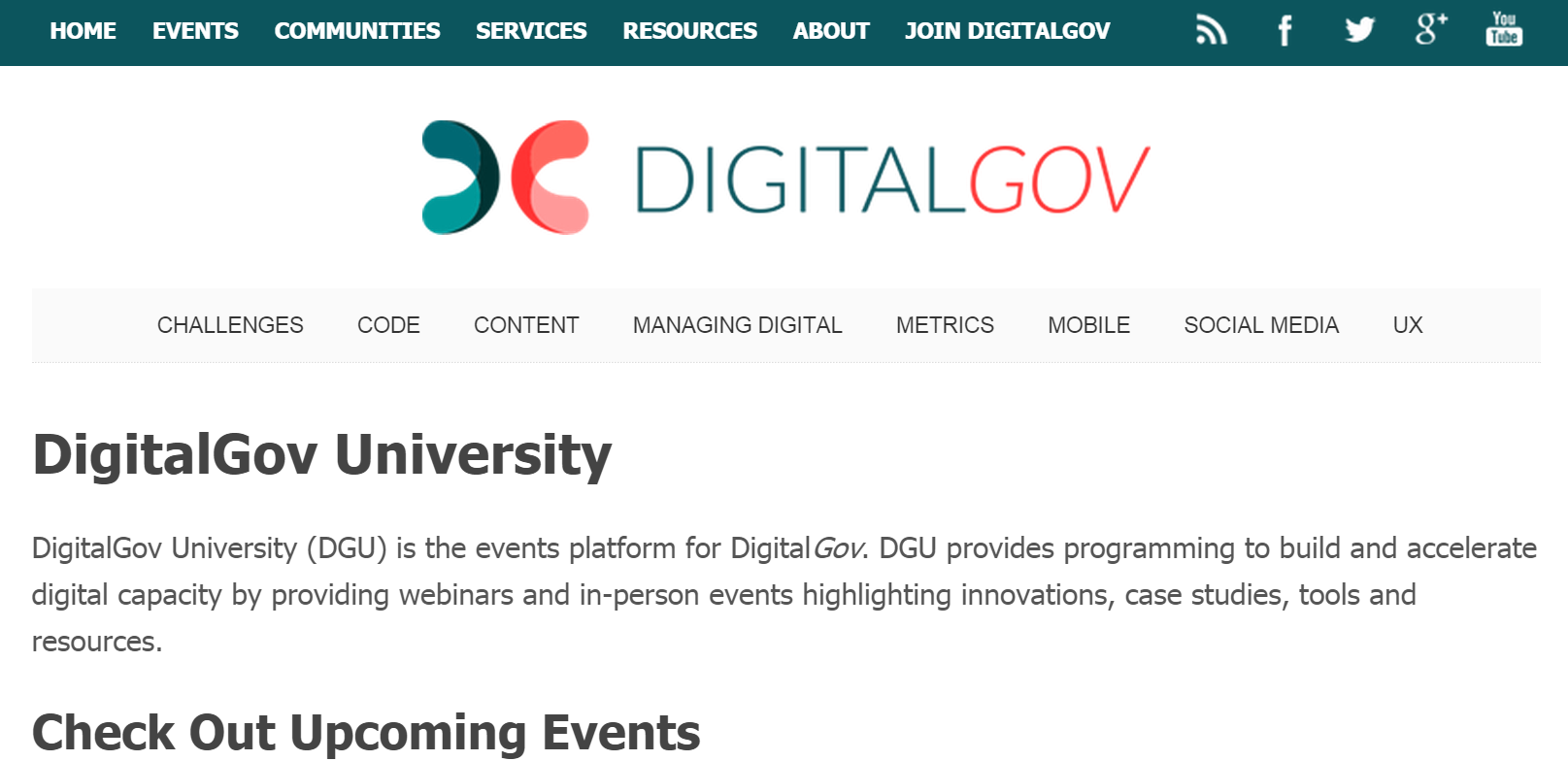 Learn video
The growth of online video in the last few years has been staggering, making it an even more essential skill for anyone that works in communications, citizen engagement, outreach, and education.
Both Vimeo Video School and YouTube Creator Academy have dozens of free online lessons in how to plan, film, edit, and promote online video. They are both indispensable tools for beginners and advanced video makers. The trainings cover everything possible in video production, from mobile video, storyboards, branding, audience development, copyright, and so much more. New ones are added all the time to keep your skills up to snuff.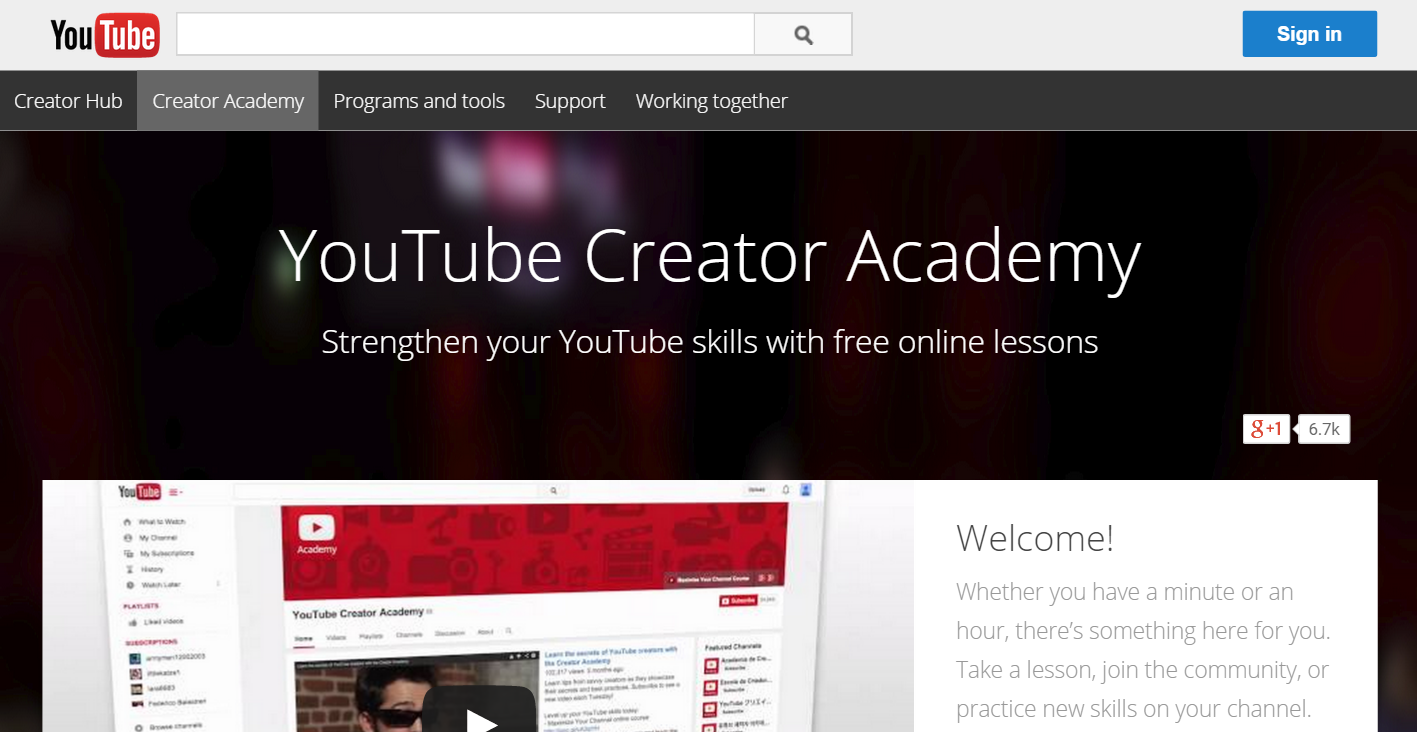 Learn to code
Coding is a hot career skill. There's a new bounty of websites that teach coding, often for free (don't ask me how they make money, it's the magic of the tech boom). These are just a few of the places you can learn to code online:
Codecademy has courses that cover essentials for website and app development with lessons organized into tracks on building websites, HTML and CSS, Javascript, jQuery, Python, Ruby, PHP, and more.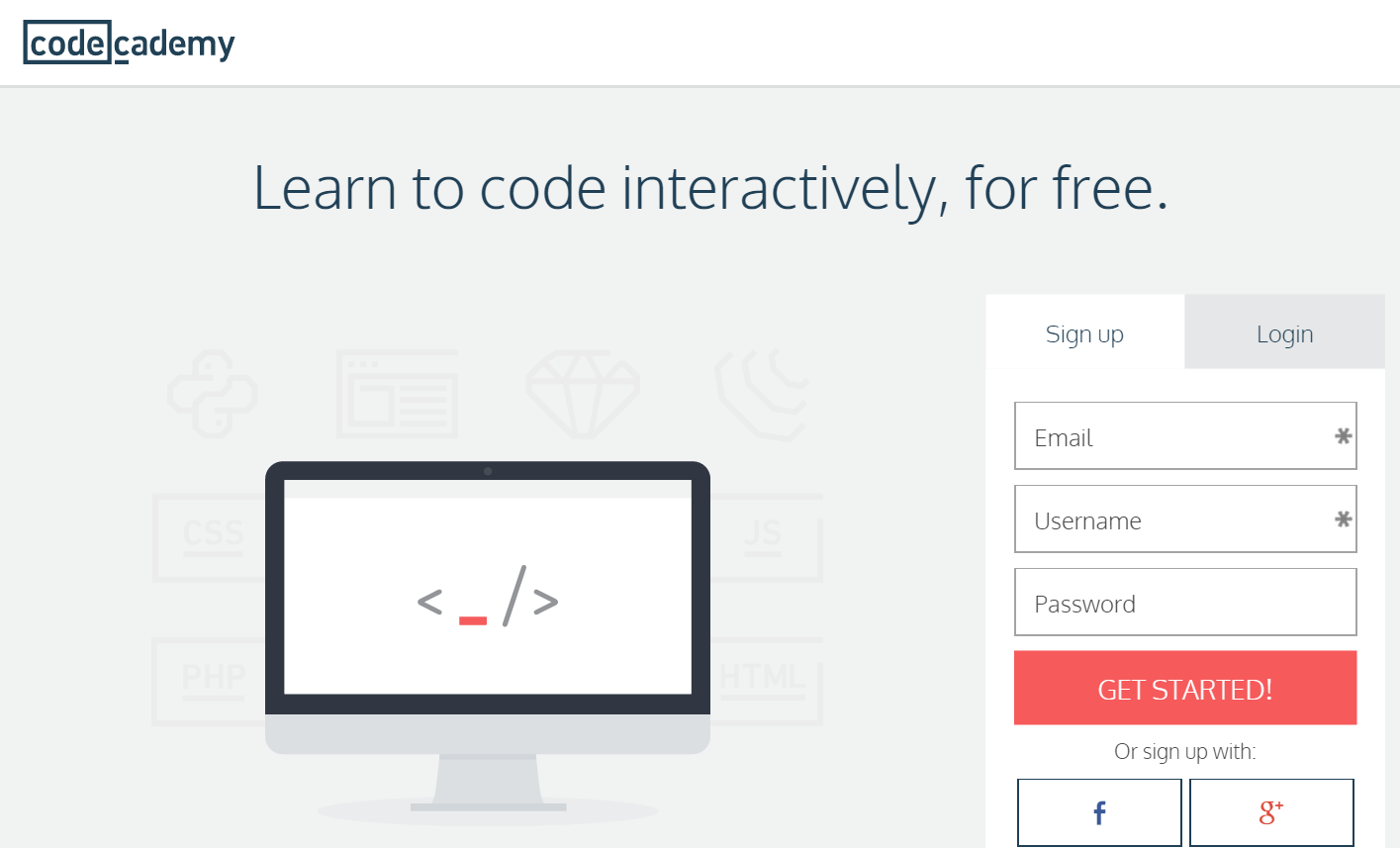 Khan Academy has so much to offer. Its nnovative Hour of Code courses break down technical learning into easily manageable binges. It also has computer programming and computer science courses that cover Javascript, HTML and CSS, SQL scripts, algorithms, cryptography, and information theory. Khan Academy also shares inspiring profiles of professionals who work in computer science to inspire people to think of how to apply their newly learned skills in their career.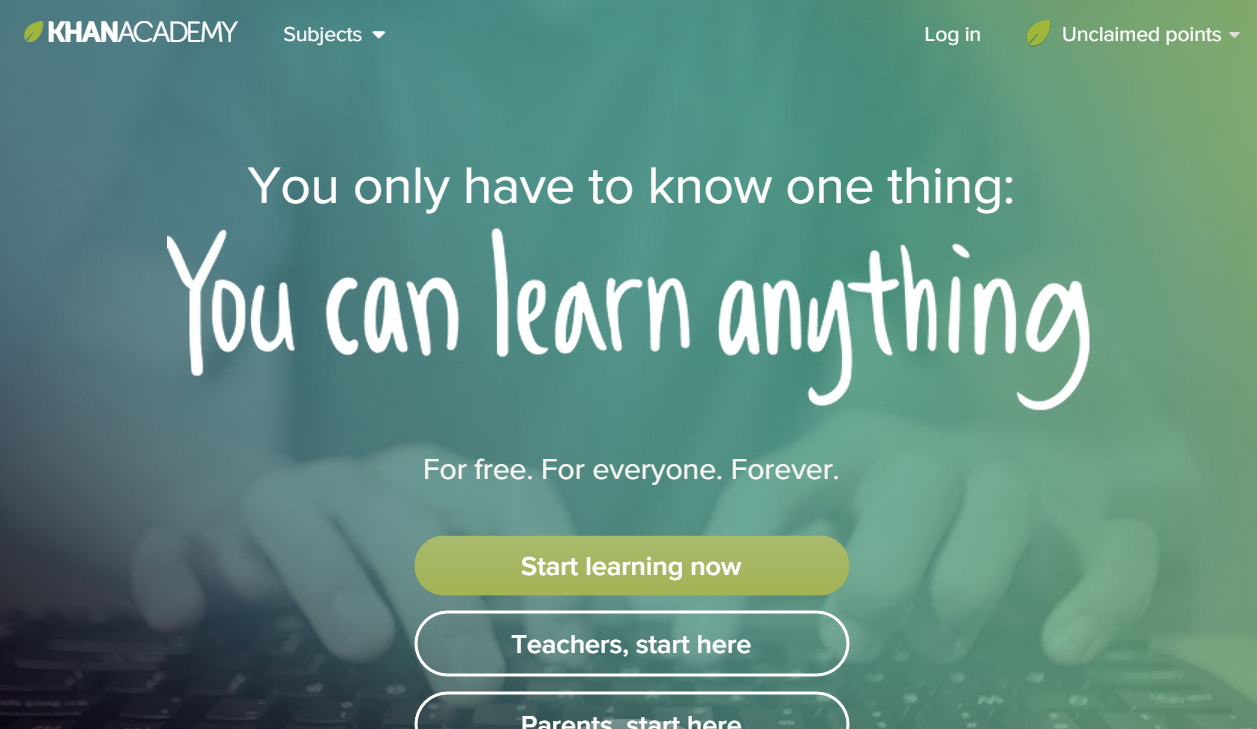 Udacity has a huge library of very thorough online trainings on data science, web development, software engineering, and app development. Most courses are designed to take multiple weeks working at your own pace. While many of the individual courses are free, watch out, Udacity's 'nanodegrees' are not.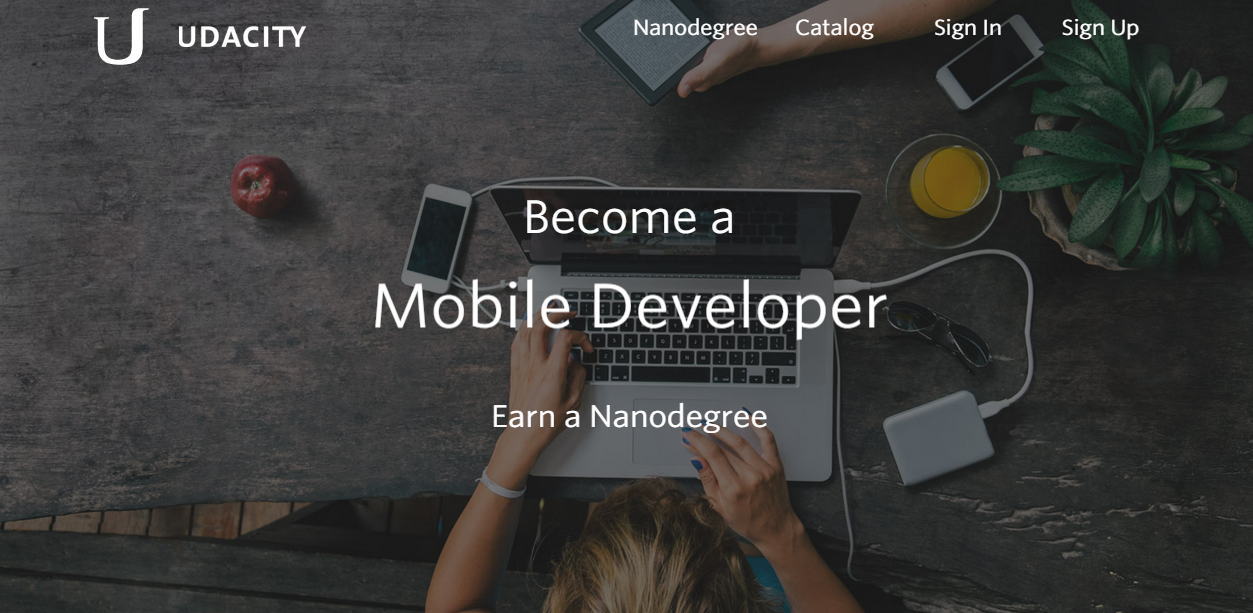 Inspiration and enlightenment
The RSA Animate series aims to deliver 21st century enlightenment. Don't let that high-falutin' goal put you off, the charming videos use hand-drawn whiteboard illustrations to enliven talks by truly impressive experts. It's hard to pick a favorite RSA Animate—The Crises of Capitalism by academic David Hooks is particularly stimulating and controversial:
TED talks, and the independently organized TEDx talks, are short videos of short, hyper-rehearsed speeches by a wide variety of inspiring speakers. At this point, there's enough videos that you could binge watch TED/TEDx for months. Ease in with the 20 most popular TED talks and then dive into the archives. This new TED talk by Roman Mars on Why city flags may be the worst-designed thing you've never noticed is, well, getting a lot of notice:
Virtual training grab bag
There are many other resources for virtual trainings on every topic you can think of.
The previously mentioned Khan Academy's tagline is "You can learn anything" and they take that claim seriously. As a nonprofit, all their trainings are free and cover a stunning range of subjects. Be sure to check out the courses by content partner NASA.
Coursera's free trainings stand out because many are available in languages other than English, a boon for anyone who is more comfortable learning in another language. The trainings—some available on demand, others at scheduled times—come from top universities around the world. They are provided for free or pay a fee for an official certificate from the university to give your resume a boost.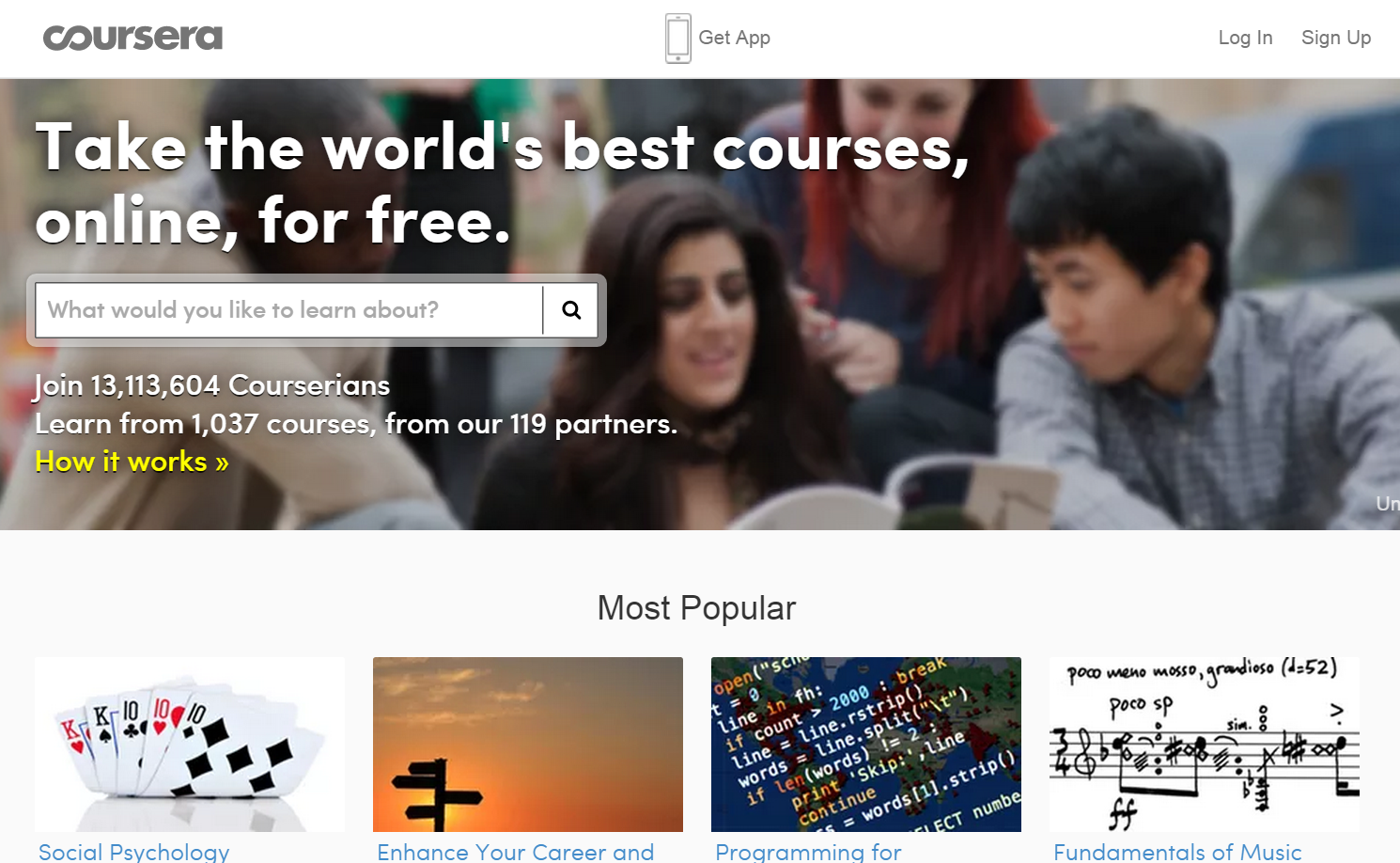 It's not free, but Lynda.com offers excellent video courses on software, technical, business, and creative skills. A monthly or annual fee gets you unlimited access to the virtual trainings. Lynda.com has group pricing and curated course lists for government agency employees.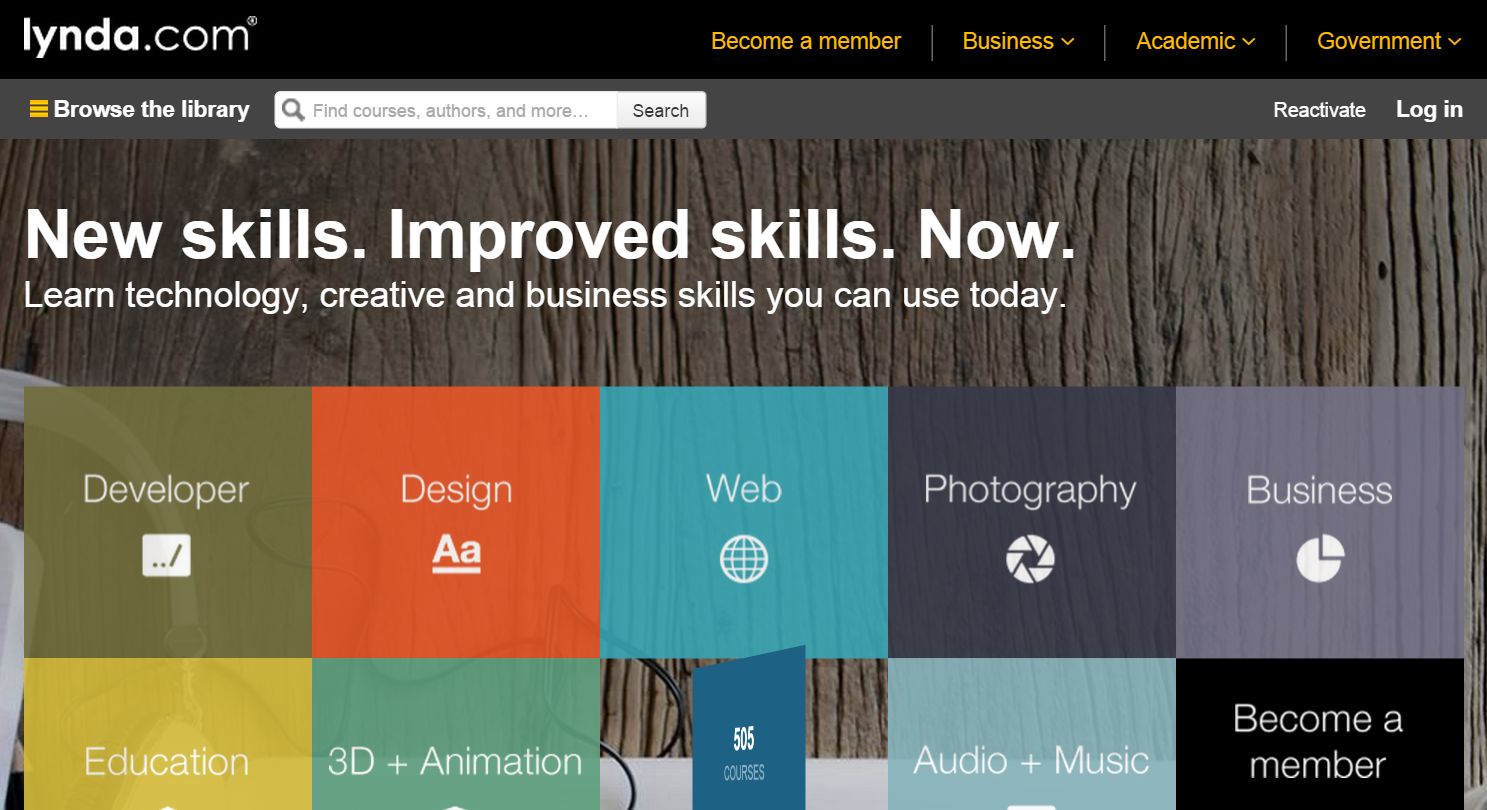 Have you discovered a virtual training resource that has helped you in your career? Share it in the comments below.
Lauren Girardin is a marketing and communications consultant, writer, and trainer. Find her on Twitter at @girardinl.