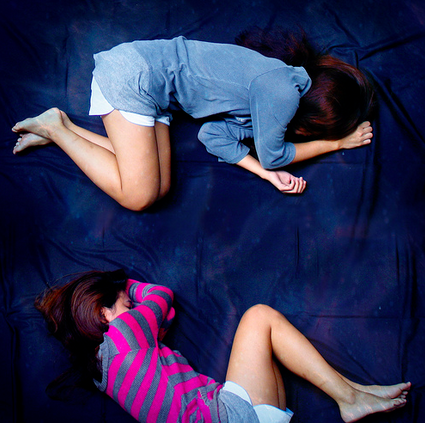 "They get you, one way or another."
She had come up to me from behind. And hearing that voice I gave her a GIGANTIC hug, gigantic.
" —–! " I roared. "It is so good to see you!"
We stepped back for a second. Took each other in.
"Well you haven't changed," she said. "At all."
I should never have seen her again in my life. We'd chatted briefly once or twice about a decade ago, and I moved on to other things.
But the universe makes us encounter people. I was in town that day for a conference, and stopped for food on my way home. It was wildly improbable that she would ever go to such a greasy, cheap food bar, but improbably, she had.
We each got food and took our seats. There I was, with ravioli and french fries. While she, of course, had broccoli and honeydew melon.
"Things over there haven't changed at all, either," she said. And proceeded to tell me everything.
I am from a family of Holocaust victims and I tend to gobble my food, because I subconsciously fear it will be grabbed away.
My friend was clearly not from such a family. She took slow, steady jabs at the vegetable. Her plastic fork impaled and sliced it. And as I watched her I knew that the broken bureaucracy had without a doubt met its counterpart in her.
They might leave her in her cube until she rotted, sure. But she would doggedly show up, every day. Until once they would find her leaning forward, lifeless. As though she had taken an afternoon nap.
The encounter was a bucket of cold water after the conference.
There, we saw dazzling hours and hours of bright and sparkly concepts:
Disruption
Innovation
Change
Culture
Results
I think I got a little high, actually. The lights were dimmed and disco bulbs were beaming. There was a candy bar and Pirate's Booty and cupcakes and they even brought in an arcade.
And the crowd clapped and hollered and cheered. (Well, Washington-style, at least. We clapped a lot.)
We watched the speakers and we knew – or maybe, we told ourselves – that the old, staid, bureaucratic version of Washington was headed out fast.
And that in its place was something even better.
I get so excited by this stuff. There was me flying high, so high up on 99 red balloons. This was different than in the past, I somehow knew it.
My friend took her garden shears to my inflated enthusiasm. Her appearance that day was a reminder.
The house you are designing may be beautiful.
But before you can even think of moving into it, you'll first have to get rid of the one you're in.
Disclaimer: This blog is written by Dannielle Blumenthal in her personal capacity. The opinions expressed here are the author's own and do not reflect the view of the National Archives and Records Administration, or the United States government. Photo credit: Helga Weber via Flickr.