In the last decade, organizations have undergone what can safely be described as a revolution in terms of how enterprise devices and applications are deployed. We live in the Age of Mobility now, an era in which phrases such as Bring Your Own Device (BYOD) and Bring Your Own App (BYOA) are commonplace.
In the "old days" – as "far" back as 2009 – corporate leaders considered such autonomy as unthinkable. And IT departments sure weren't comfortable with it either. They had grown accustomed, after all, to dictating to employees which computers and software they'd use. But mobility changed all of that, especially as the consumerization of IT created a more tech-savvy general public. Hence, individual users are likely to determine which devices/apps will support their business goals – not the IT department.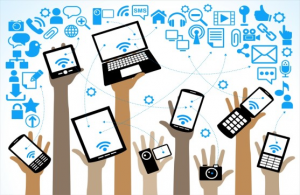 In fact, three-quarters of organizations already allow or are planning to allow BYOD and one-half will actually require employees to provide their own devices by 2017, according to findings from Tech Pro Research and Gartner. In addition, 95 percent of IT workers say they want to collaborate with employees to enable them to choose their own tools, according to research from TrackVia. Arguably, this signifies a cultural revolution as much as a tech one: By dispensing with outdated traditions and preconceived biases, IT and employees work together to come up with devices and apps which boost mission-serving productivity.
Within the federal government, Chief Human Capital Officers (CHCOs) and their HR teams are poised to undergo a similar revolution – one that will transform forever the way they acquire tech.
Like corporate employees, agencies have gotten used to "someone else" (in this case, vendors) "calling the shots" for solution deployment: CHCOs describe their talent management needs, and the vendor tells them what product will work for them. If the government vendor's product, as the popular joke goes, takes "six months and a million dollars" to implement, well, that's too bad. If the agency has to completely overhaul proven, effective business processes to accommodate the new tech, that's too bad again, because the "rules of the game" stand firm.
Fortunately, the rules are about to change. Whether they cover recruitment, onboarding, staff training/development, personnel assessments, engagement initiatives, etc., available talent management solutions are increasingly configurable. They are designed to adapt on-the-fly to agency requirements and processes, not the other way around. With this, government buyers obtain tech which is less expensive and time-consuming to implement, and more seamlessly integrates within existing systems and processes.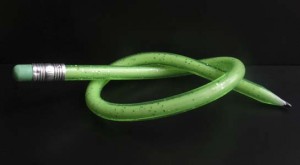 Just as the relationship between corporate IT departments and employees has shifted, interactions between vendors and CHCOs are evolving toward a state of greater collaboration, in the interest of flexible systems that are highly responsive to agency demands. As a result, the systems elevate business process management capabilities. There's no need to "reinvent the wheel" on processes every time you buy a new HR solution. You stick with the ones which work best for you, and the technology adapts accordingly. With integrated, workflow management available out of the box, you configure your processes into the solution, enhancing its usability, quality and efficiency.
Back in the old days – OK, at this point, I'm talking about the real old days, of the mid-1970s – Burger King came up with an iconic jingle that went, "Have it your way." Back then, the slogan applied to burgers. Today, it translates to the empowerment of CHCOs and their HR teams, as they acquire tech that ensures unmatched user experiences while maximizing the support of agency processes. With your workflow management native to the app, you benefit from flexible products which easily incorporate automation, continuous improvement and re-engineering every step of the way.
Thus, a genuine organization transformation takes hold – a revolution that goes far beyond tech, to serve in the best interests of people, processes and, ultimately, your agency's mission.
Joe Abusamra is part of the GovLoop Featured Blogger program, where we feature blog posts by government voices from all across the country (and world!). To see more Featured Blogger posts, click here.