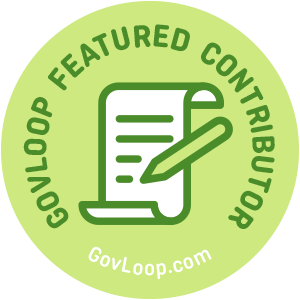 Do you thrive in an office environment surrounded by your peers or do you prefer to be home, away from it all? Do you not mind a filled office but with the option of an office door that can be closed? What is your working personality?
Many people love to telework; being able to work from home or some other alternative duty station. Ah, the joys of waking up and logging in. No getting dressed, no long commute, no traffic, and no annoying co-workers. If you agree with this sentiment, you may have a telework personality. You love the idea of all the things mentioned above.
Some people, on the other hand, need to be surrounded by others. They enjoy those annoying co-workers and maybe even need them on some level. These individuals may not necessarily be extroverts at heart, but just people who need the company of others. Do you think this is you?
As you begin to navigate the new year and your job (whether you have been there for years or just starting out), it can be beneficial to know and understand your working personality. It is also not a bad idea to share your personality with those you work with and to also learn theirs.
Why Does It Matter?
While we can control our reactions and try to control our emotions, we cannot control those around us. As I have mentioned previously, there are not many professions, if any, that do not involve working with other people. This basically means that we have to deal with the personalities of others. It is inevitable. Understanding your work personality can help you deal with others and your environment in a positive way.
Know your limitations when it comes to dealing with people. How much can you take of that annoying co-worker before you feel yourself no longer in control of your emotions? And while many of you wish you could work from home Monday-Friday (totally jealous of those who do), if that is not your current situation, have a plan for successfully managing yourself on those in-office days.
Managing yourself is a big deal, and a challenge. The good news is that it can be done. I encourage you to learn all you can about self-discipline. There are YouTube videos and plenty of other free online resources. Self-discipline will be the key to managing yourself and your environment.
Talking to You, Socialite
To all my social friends, I did not forget about you. That part about learning the working personalities of those you work with, I want you to make it a personal goal to find out. Everyone cannot be as awesome and chipper and social as you seem to be most of the time. Give your co-workers a break; understand and respect their limitations. Your working relationship will be better because you took the time to understand their working personality.
Hey Managers
To all the managers of the workplace; if you do not know the working personality of those you manage, I cannot stress enough that you NEED to know. It is your responsibility as a manager and as a leader, you would be doing those who work for you a great service. If you have not already, consider taking some time to have your team complete a personality assessment.
Once it is complete, schedule a meeting to sit down with your folks to discuss various personalities, their strengths and weaknesses, and how the different personalities can help each other and work together. You will be glad you took this step.
Hopefully, you will take some to honestly examine your working personality; for yourself and others. After all, you probably see your co-workers more than you see your family.
What is your working personality? Feel free to share in the comments below.
Rita Lucas is a GovLoop Featured Contributor. She is a writer and author who works with the federal government as a management analyst and project manager. As a writer, she helps small business and non-profit organizations promote their mission and brand; and as an author, she has published several titles that promote self-development. As a government employee, Rita has worked in the field of human resources for 11 years and has volunteered for leadership positions with veteran-focused and millennial-centric organizations. Rita holds a bachelor's degree in business and a master's degree in publishing. She is a new mom and resides in Maryland with her family. You can read her posts here.