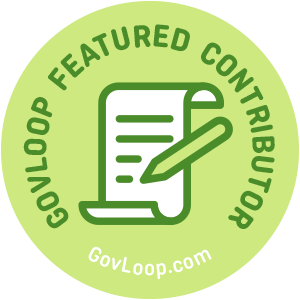 Leaders understand that getting people on board isn't just about communication. It's about inspiration – about giving people a reason to listen, trust and follow you.
A positive leader sees what's possible, and then takes the next steps to rally and unite people to create it. Every invention, project, creation, and transformation starts with an idea, an imagination, and a vision. And there's nothing mystical or complex about vision. A vision is a picture of what an organization could and should be, and a hallmark of great leaders is that their vision includes big ideas to get people excited.
Nobody wants to do something small. Leaders want people to feel motivated about their work, because what they do matters. Positive leaders tap into the power of a vision and find a way forward. But in order to rally people to follow you, you must be able to articulate and communicate your vision in a simple, clear, bold, and compelling way.
You may not be tasked with leading a nation, but there are key lessons to be learned from inspirational, visionary leaders that can help anyone—whether they are leading an organization, team or driving a single initiative.
Leaders Understand the Value of Authenticity
I recently read the book To Obama: With Love, Joy, Anger, and Hope, about the Presidential Office of Correspondence Management, by Jeanne Marie Laskas. (The book is based on an excellent article Laskas wrote for The New York Times.) While reading, I was struck by the problems people wrote to President Obama about and the way they wrote to him, as if he was an old friend. (The system the White House created to manage 40,000 pieces of mail a week was also truly impressive.) It reminded me of a book I read in college, Dear Mrs. Roosevelt: Letters to Eleanor Roosevelt through Depression and War. People wrote in the same personal way to the first lady, about problems like not being able to afford an Easter dress, because they believed she cared.
That is the power of authenticity. Authentic leaders know themselves; they are open; and they build connections with others. The theory of authentic leadership relies on leaders dealing straightforwardly and honestly with others – ethically, fairly, genuinely and with self-awareness.
Think about leaders you know personally, or from the news and history. Which ones do you think of as authentic? How does their authenticity show? Think about how you can speak honestly and openly about your vision, and use that to build excitement for your idea.
The Impact of Storytelling
When paired with authenticity, one powerful tool that helps great leaders build a following is storytelling. Great leaders know how to paint a vivid picture of the future. They make it look easy.
As humans, we love stories. It's the reason why we counted down the days to the final episodes of Game of Thrones (and then complained about it), why we listen to our favorite musicians and songs over and over, and why we spend time and money watching movies. We want to hear a good story, told well.
Communication experts understand the importance of delivering a compelling story. Why? Because it is the quickest way to connect with your audience. When you tell a story in a business setting, you're personalizing your facts and putting a human face to the details you're presenting.
Great stories grab our attention and make us want to take action. Are you communicating your vision in a way that is engaging and interesting?
Communicating Your Vision
Once you know what story you want to tell, it's time to spread the word. To do this, you have to communicate in a way that matters to people. You want people to believe your vision and to pass it on to others.
Leaders need to get the word out about their or their organization's vision in multiple ways — and keep the message going. So how do you achieve this? Try these tips:
Have one-on-one conversations. Engage others. Personal connections give leaders opportunities to transmit information, receive feedback, build support and create energy around their vision.
Draw a crowd internally. Identify key players, communicators, stakeholders and supporters within your organization who will motivate others to buy into the vision.
Go outside your organization. Communicate to citizens, partners and vendors with advertising and public relations campaigns, catalogs and announcements. Get them excited about your plans!
Most importantly – be excited — and proud — to communicate your vision. By doing so, you are letting others know what a promising future you and your organization have.
Looking for more tips on communication? Check out 3 Communication Tips to Get Your Colleagues' Attention, Communication in the Information Overload Age, or The Process of Persuasion.