In last week's post, I discussed the main types of grant funding applicable to state, local and tribal governments and how that funding is disbursed. This article focuses on grantors, a few nuances in terminology and the important, unique challenges grantors are likely to face.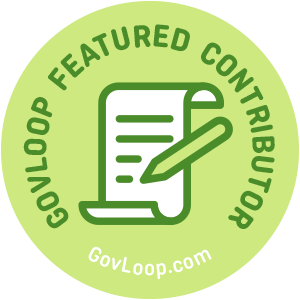 "Grantor" Can Mean Many Things…
Many of the government leaders I work with tend to refer to awarding entities as grantors. According to grants.gov, a grantor is "a user registered on behalf of their federal grant-making agency to post funding opportunities or manage submissions to these funding opportunities."
While this definition seems simple enough, there is a risk of over-simplifying the term grantor versus grantee and reducing the many entities each can represent. For example, grantors can be at the federal, state and even local levels, depending on the stream of funding and type of grant. Knowing the formal terms, according to the government's Uniform Guidance, as well as the different entities a grantor can represent will go a long way in helping reduce some of the confusion and complexities in grants terminology and management.
Below is a glossary of the formal terms that can apply to grantors:
Federal awarding agency: According to Uniform Guidance 200.37, a federal awarding agency is "the federal agency that provides a federal award directly to a non-federal entity." An obvious example of this would be the Federal Emergency Management Agency (FEMA) providing funding to states to address COVID-19.
Recipient: According to Uniform Guidance 200.86, "Recipient means a non-federal entity that receives a federal award directly from a federal awarding agency to carry out an activity under a federal program." An example of this would be states that can apply for and become recipients for funding from the Health and Human Services Department (HHS) to combat the spread of coronavirus in their communities.
Pass-through entity: According to Uniform Guidance 200.74, this is a "non-federal entity that provides a sub-award to a sub-recipient to carry out part of a federal program." For example, states receiving federal funding to disburse to local governments and jurisdictions are considered "pass-throughs." Local governments can also be pass-through entities if they are further distributing funding to nonprofits and other communities.
Common Grantor Challenges
As recipients and pass-through entities, grantors can face a number of challenges. Below are a few of the most common grantor challenges. Both braided and blended funding are highlighted in the Uniform Guidance and are specifically referred to in  OMB Memorandum 13-17 Attachment A (C )(3), which emphasizes how different models of funding are intended to encourage the use of evidence-based practices and outcome-focused grants.
Braided Funding
According to the Association of Government Accountants (AGA), braided funding is defined as "financial assistance from individual funding streams to states, local governments and other pass-through entities that is coordinated by all stakeholders so each individual award maintains its award-specific identity."
As the definition itself indicates, managing braided funding comes with a host of challenges. Maintaining distinguishable funding dreams and tracking hundreds to thousands of awards can be complex and highly demanding.
Blended Funding
The AGA defines blended funding as "financial assistance from individual funding streams to states, local governments and other pass-through entities merged by all stakeholders into one award and each individual award loses its award-specific identity."
For grantors, the challenges in managing both blended and braided funding are often an over-emphasis on compliance instead of performance and outcomes as well. When auditors review programs against compliance requirements enforced at the federal, state and local levels, managers are more incentivized to focus on these requirements rather than innovation or efficiency to enhance outcomes.
What is helpful for managing both blended and braided funding is a centralized grants system and tracking method to accommodate both types of awards. You might also consider applying cost allocation methods to ensure there is no duplication of funding and service costs while giving each funding source its fair share.
Subrecipient Management
As a pass-through entity, the primary goal is to ensure you're following through with all of the federal requirements for your sub-recipients and providing technical assistance to ensure their success. It is incumbent upon every pass-through entity to ensure the success of a sub-recipient. If a sub-recipient does not perform well, they will have to return grant funding to the federal government, regardless of whether the sub-recipient has actually returned the funds to you as the pass-through or not.
To ensure sub-recipient success, every pass-through entity needs a grants system that is comprehensive enough to take on all of the financial and programmatic aspects over the governance of sub-recipients. Additionally, fostering a collaborative environment is key to ensuring sub-recipient success and knowing when to provide them with the technical assistance they need. Remember, if sub-recipients are unsuccessful, it's on you to return the money to the federal government.
Grant Amendments
When a grantee has an amendment or needs to make a change to their application, this requires formal approval. As seemingly simple as this sounds, for grantors, this process can quickly become an administrative nightmare. Moreover, the manual processes associated with updating program files, reviewing forms, validating contact information and supporting applicants can be inefficient and error-prone.
In this case, having an established amendment workflow can simplify and streamline the amendment process. Taking the application and award process online can help reduce administrative costs, ensure timely budget and amendment review and improve internal controls.
Tune in next week to read more about the primary challenges grantees face and how to overcome them.
As Chief Customer Officer for eCivis, Merril Oliver leads the company's key business strategies, product development and growth initiatives. Having served four governors, both Democratic and Republican, Merril served as the Director of the Maryland Governor's Grants Office, where she revolutionized an enterprise approach to full lifecycle grants management during 2015-2017. Merril is a past president of the National Grants Management Association (NGMA), having served three consecutive terms (2009-2012). During her presidency, Merril launched the industry-recognized standard professional certification of Certified Grants Management Specialist (CGMS®) and participated on the credentialing exam development team as a Subject Matter Expert (SME).