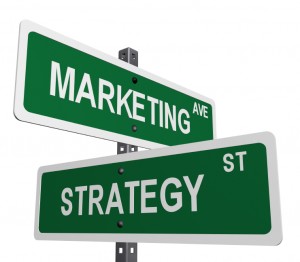 Third in a series on the fear some people in government, associations and nonprofits express when whey contemplate social media.
I listened to one of my social media podcasts where they were discussing the fact that tech-related conferences were filled to the brim with new exhibitors. When asked why, they all agreed that the price of entry has decreased to a point where practically anyone can start a technology company.
Websites that one time cost anywhere from $5,00 to $50,000 dollars can now be had for free from WordPress.Com or other sources. Anyone can now create a professional-looking website using a paid theme (paid themes are like upscale frames of houses) and placing a "skin" (sort of like adding a high-end roof, siding and doors/windows) for as little as $300.00 total and that includes professional installation. These are very impressive , professional sites. This site and my other venture at http://mylifeaudio.com use skins tweaked and installed by http://designpx.net/.
Bandwidth (what powers a website) at one time cost tens of thousands of dollars. I negotiated a contract for my television shows ten years ago that cost $20,000 a year.
Now it costs from $7.00 to $10.00 a month.
I used to rent studio time for my radio shows. I now use a laptop computer and a mixing board and microphones and it costs me nothing beyond the purchase price. Digital audio recorders that once cost a month's salary cost between $100 to $200.00 or less. Editing software for audio is inexpensive or free.
Video used to beyond the means of ninety-five percent of us. Now there are pocket cameras with high-definition that use external microphones that cost a little more than $100.00. Some public access stations will create 30 minute television shows for a couple hundred dollars.
Some computers come with easy to understand video editing software.
Public relations firms put a dollar value on everything they do. It's not unusual for a social media site to create the equivalent of several hundred thousand dollars a year in marketing and public relations outreach.
It's a brand new world where just about anyone can gain access to the Internet for peanuts.
But I Don't Have Peanuts
But that's not the problem, is it? You are going to claim that you don't have a budget for any of this.
Governments, associations and nonprofits are struggling for every dollar. Few have a budget for something new.
But as I said, creating a website/blog through WordPress.Com costs you nothing. It's outside of your organizational firewall so it has no impact on your IT department.
The cost of a digital recorder? The cost of a high definition camera? Less than $200.00 each.
The bottom-line is that all of this is affordable by any organization.
But I don't have the time or staff to do this
You don't have the time or staff to increase membership or donations? You don't have the time to justify your budget or ask for more to create new initiatives?
If you get the assistance you need to create a social media presence from your local community college your time commitments to create are minimized.
You can create an article for your blog in 30 minutes.
You can record someone and place it on your website in another 30 minutes. Video is placed on YouTube for free.
Don't have the time to respond to all inquiries? You won't get a lot of feedback that requires significant chunks of time.
The bottom-line:
The bottom-line in all of this is that expenses have dramatically decreased to the point where just about anyone can create a social media platform; social media is affordable any organization.
Best, Len.