There are a lot of things government is known for, but having vibrant and trendy office space isn't one of them. There are the few, the proud who boast collaborative workspaces, with modern color pallets and chic — yet functional — furniture. They, however, are the exception, not the norm.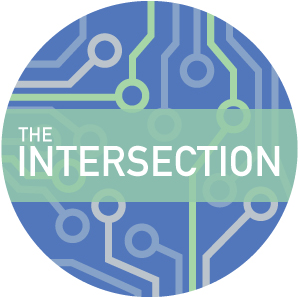 When it comes to federal office space, much of the focus has been on reducing the government's real estate footprint, finding new ways to fit more employees into fewer, non-traditional office spaces and using telework to support these efforts and give employees flexibility to work from anywhere.
But one thing I haven't heard much of in these discussions is how the modern office space is, or at least can be, used as a recruitment tool in government. Yes, government; not Silicon Valley or the tech companies across the country that you'd expect to have fun, cool and inspiring offices. (On a side note, I can attest that a vibrant office space can foster innovation and affect the overall mood of the office for the better. Check out GovLoop's new digs here and be inspired. We've added more finishing touches since then, but I digress.)
Back to my point on the office space being a recruiting tool. On a recent conference call with reporters, Defense Department Chief Information Officer Terry Halvorsen brought up office space when I asked him about the department's short- and long-term efforts for recruiting and hiring.
Under the department's Force of the Future reforms, DoD is exploring what workforce changes will be needed, and whether that will include changing the work environment for employees.
"If you've been out to Silicon Valley, it is interesting to see some of the work environments," he said. "Now, I'm going to use some comparisons. We will not have free cappuccino, free dinners, and all that stuff inside DoD at this time. But if you go out to the Valley, they have an atmosphere that people would say encourages people to stay at work."
The issue for DoD isn't convincing highly motivated, cybersecurity experts to stay at work. It's more about facilitating what they want to do by providing the right type of office space. It's a win-win for government and employees.
"We're also looking at [other] things within DoD that we could do to help that; that would help us attract even more of the right cyber players," he said.
We all know the government can't outspend companies that are actively pursuing talented professionals, nor do most agencies have the funds to completely retrofit their offices. But there are things agencies can do on a budget that will have lasting impact. It's worth noting that the look and feel of your office is only part of the equation. For example, if you have meeting spaces and lounge areas for employees to use but people are afraid to use them because they don't want to appear as if they have too much time on their hands, then your chic meeting space serves no purpose.
Consider hosting office events, such as brainstorms and show and tell, where employees can collaborate and share knowledge and skill sets. Remember, a great office space can enhance a healthy work environment, but cool office space alone is not the remedy for curing a toxic workplace.
Here are some tips from an Inc. article on how you can improve your office space on a budget:
Stay organized: Clutter can actually distract employees and impede efficiencies because no one knows where to find things. Better organization doesn't require much money, if any, but it does require a plan and commitment. When we moved into our new office space at GovLoop we had a champion who led our office organization efforts. I was apart of her team, and I marveled at the way she found a place for everything and how she worked with the appropriate people in our office to get their buy-in. People can't argue with a plan to help them find and track things. This may sound simple but decluttering is good for business and for your sanity. You may actually find room to set up a small collaborative space or even a quiet room where employees can work without distractions.
Make it comfy: One thing we highly encourage at GovLoop is desk decorating. I was hesitant to do this at first. I've never been the person to decorate my desk with family photos and trinkets from trips and past memories, but I'm slowly easing into it. I have some photos with my colleagues, a calendar, a picture I colored at work (yes, we do that sometimes) and a few little encouraging trinkets on my desk. But why not make your space your own? You probably spend more time there than you do anywhere else. I once had a coworker who brought in a refurbished chair, complete with faux fur and the works. That small addition made her area a fun space.
Give everyone a say: Allow employees to provide their input on office design or even wall colors and art. The design team at my office played a big role in making our GovLoop office a sleek, functional space. Work with what you have, solicit new ideas and see how you can make what you have better. You don't have to break the bank to improve your office space.
Photo Credit: Ryan Burdick, GovLoop
This article was originally published September 2015