We've all heard that "everything is bigger in Texas." The mantra holds true in Texas' big push for more data. In order to make their big data dream a reality, Texas is investing in a few new initiatives and positions to help better manage and utilize data in their state.
During Texas' 84th Legislative Session, the legislature created a new position of a statewide data coordinator in the Department of Information Resources (DIR). Ed Kelly now holds this position.
Kelly sat down with Emily Jarvis on GovLoop's State and Local Spotlight to discuss his role as the head of data coordination for the state of Texas, as well as some other initiatives currently taking place.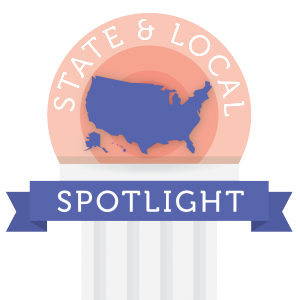 Why is data sharing important?
"It provides state agencies with a different perspective and view to be able to better manage and prioritize the services they provide to their constituents," Kelly explained.
One such collaboration has helped properly allocate unemployment funds to those in need. The Texas Department of Criminal Justice (TDCJ) and the Texas Workforce Commission (TWC) work hand-in-hand in this endeavor. TWC pairs its data with the TDCJ to ensure unemployment benefits are not being paid to incarcerated individuals. "That is just one small type of sharing event that is of value because it helps look at ways to reduce potential fraud and saves the state money," Kelly stated.
Data collection has been an easy sell internally for Texas, but the decentralized nature of the state's IT structure makes it harder to implement and collaborate effectively. However, Kelly shared, the state is focused on an ongoing effort to improve data sharing efforts. The issue lies in a cumbersome, slow, bureaucratic process. The slow process stems from the current need for memorandums of understanding and the difficulty behind different interpretations of the statues associated with the data. Therefore, the main objective is to "expedite the process so as to incorporate a more linear, simpler process for agencies to effectively share data," Kelly said. In order to improve collaboration Texas has a launched a few specific initiatives.
Texas has roughly four other initiatives currently underway.
Pilot Program: Currently, DIR has been granted the resources to create a business analytics and reporting pilot program. The hope is to "develop proof of concept around enterprise business analytics," Kelly shared. "There's enough variety in those partaking in the pilot to be able to help us take a look at not only what value we can get out of this type of possibility, but also what it would take to implement a full-scale, enterprise-wide solution for the state of Texas."
Texas Data Governance and Sharing Special Interest Group: "The most important element is the collaboration of community," Kelly stated. Which is why, as he put it, he "created a groundswell of information sharing and community amongst Texas state agencies." As such, the interest group is represented by 25 different state agencies. These representatives meet monthly to discuss best practices associated with data, covering topics from data governance to open data.
Open Data Portal: Kelly and other key players are pushing for more data transparency through Data.texas.gov. This portal is meant to not only reduce the amount of public information requests coming in, but it is also to provide citizens with the ability to do their own self-service to find the information they require.
Interagency Data Transparency Commission: This commission was created through SB 1844 and is led by the Governor's Office, DIR, House, Senate, the Comptroller's Office, and the Legislative Budget Board. "This is an executive group that is looking at data governance and, more importantly, open data," Kelly stated. "We'll be working on developing our charter and our approach on how best to interact and support the initiatives mentioned at the statewide level."
Effective data sharing will enable Texas to "not only look at how they are doing business today, but how they could do business in the future," Kelly said. And this aligns with Texas' big spirit; Texas has made some big data strides in the right direction.