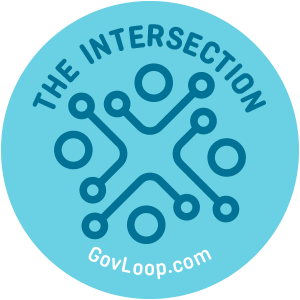 This Q&A is part of a new GovLoop series called "CIO Conversations." Throughout 2018 we'll feature conversational interviews twice a month with current and former federal, state and local chief information officers to get to know the people behind the titles. You'll learn about the perks and challenges of their job, how they ended up in their current position, what's top of mind for them, how they've rebounded from setbacks and more.
Leading change at any organization can be tough. But when that organization is the Agriculture Department, which spans 17 component agencies and includes varying missions such as meat inspections, providing crop insurance to farmers and subsidizing school lunches, you need more than written policies and wishful thinking to drive change.
"If you want to change an organization, you have to be very thoughtful about how to do it," said Jonathan Alboum, former Chief Information Officer at USDA. "You just can't say, 'You have to change,' and it changes. People need to want to change. They need to buy into the vision. They need to understand it."
Alboum's government experience is key in his new role as Chief Technology Officer, Public Sector at Veritas, where he now helps government organizations manage, protect and extract new value from data on-premise and across multi-cloud environments.
We recently sat down with Alboum to talk about the government's current modernization efforts and funding models, career lessons learned and current data privacy challenges. As a bonus, he also shared how Bikram yoga has helped him personally and professionally. Our conversation below was lightly edited for length and clarity.
GOVLOOP: Can you talk about what's on your plate now?
ALBOUM: I was very lucky to join Veritas. Veritas has a long history in backup and recovery technology, but in the recent years has really made a pivot to not just a traditional backup and recovery company, but focusing on 360 data management, multi-cloud data management —  doing things that are highly relevant to digital transformation and IT modernization.
If you look at the report to the president on IT modernization, government is all about getting to the cloud, it's about more data level protections and making the country and its data more secure. Veritas fits right between those two things. Whether you're talking about resiliency, backup and recovery, or you're talking about optimizing storage, it's all about modernization and getting to the cloud and moving between clouds. On the other side it's about understanding where your data is and being positioned to do great things with your data. A 360 approach includes both of those aspects.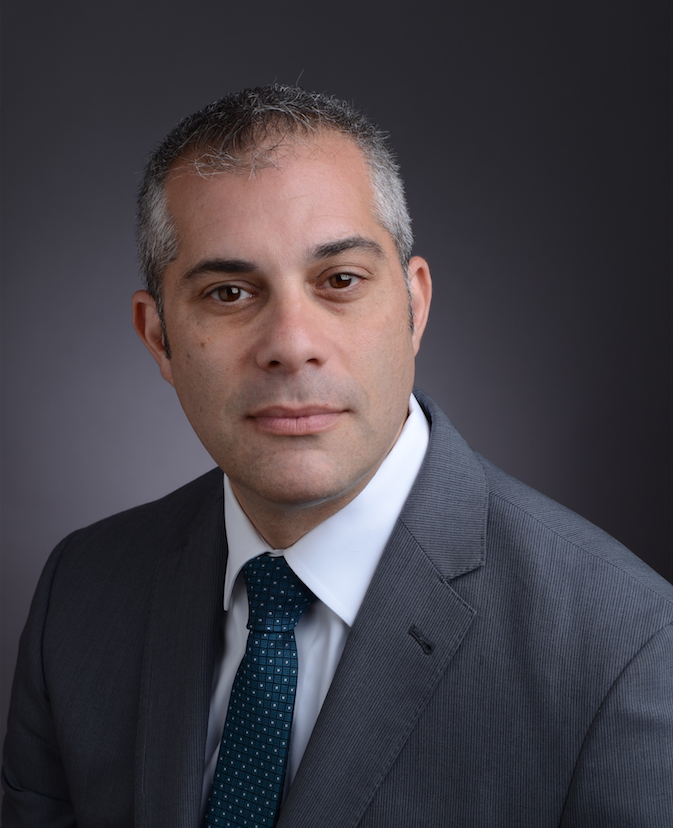 GOVLOOP: Are there any lessons learned from government that you're taking back into the private sector?
ALBOUM: If you want to change an organization, you have to be very thoughtful about how to do it. You just can't say, "You have to change," and it changes. People need to want to change. They need to buy into the vision, they need to understand it. You need to take some time to gain the hearts and minds of the people that need to change. Not everybody will. Some people might not be a good fit in the organization long term. Others will come along.
I found through my career that when you come into a new organization or new role, a third of the people get behind you because that's their personality type. A third will never. But a third are winnable.
I had the benefit of working for some very good leaders who I saw win over that third. And I adapted what I saw and built my own style around change, that I think has been very effective. I bring that into this job. Not that I'm running a big organization now, or have to do this, but I can see where organizations are attempting to change and help advise a little bit on how to do that. Whether it's around specific technologies, whether it's around adopting cloud, or it's around an organization structure that might not be ideal for a new environment or a new way of doing work. I have perspective that I think is useful in those conversations, and I can bring that to our customers.
GOVLOOP: Do you see a common area of modernization happening in government right now?
ALBOUM: Well I think a lot of the agencies are looking at organization structures, and they're looking at redundancy that comes when you have many IT organizations. Some, I think, are strategically looking for things to centralize, while others are saying centralize all. I go back to managing change as a key component of success in a situation like this. I don't think you can just say centralize it all for it to work. The budget is very complicated. Congress puts money in certain agencies to do certain things. They don't always like it when somebody says, "We're going to move all the resources you put here, we're going to move them there." There are limitations to what you can do.
You need to be very thoughtful and strategic in terms of how you try and make those changes.  And you can't, in my opinion, do them overnight. You have to do them over time. Then you also have to make a plan that people can buy into. No one administration lasts long enough, and no secretary stays long enough to do all these things.
GOVLOOP: What advice do you have for CIOs working through potential funding models for modernization — whether it's a working capital fund, or Technology Modernization Fund?
ALBOUM: I think a lot of IT projects get trumpeted as, "We're going to save money, and we're going to be able to decommission systems." Sometimes that's true, and sometimes it's more complicated. I think people who go to that Technology Modernization Fund seeking money for involvement need to be really sure about the payback model. They need to be really sure that they're going to be able to return that funding.
My advice to agencies as they consider these things is to really think it out. Don't rush. That doesn't mean go slow and avoid it. Plan it out, test the assumptions, make sure that you have buy in at your agency, and especially with your CFO.
GOVLOOP:  What skillsets must modern CIOs have and why?
ALBOUM: First and foremost is communication. The ability to partner. The ability to build strong relationships. Humility. I think that relationship building and creating that safe environment is very important for someone in the CIO role, and really any leader.
GOVLOOP: It seems like you have all those qualities you described and …
ALBOUM: Yoga.
GOVLOOP: Oh, is that your secret? 
ALBOUM: Yes, yes.
GOVLOOP: Tell me more.
ALBOUM: I started practicing yoga about six or seven years ago. I had a back injury, and I had a surgery, and as I recovered from it, somebody said, "Well you should try yoga." So I started doing it, and it definitely helped my back. But it also helped my mind. I won't say it made me feel calmer necessarily, but more thoughtful, and it taught me to go a little bit slower, to be thinking through things a little bit. I've brought that into my personal life, into my work life.  I think the opportunity to be mindful, to be thoughtful, call it whatever you will, makes a difference in how you interact personally and professionally. And that's made a difference for me in my career.
Sometimes in a really hard situation, I'll find myself returning to my breath. I'll breathe. And that breathing is really important. For me, it is the difference between reacting and responding. I want to respond.
GOVLOOP: How do you find the balance between the daily grind of meetings versus getting out and experiencing things?
ALBOUM: Well, I think it's about letting go. If you come to be a CIO through a technical rank like a lot a people do, you can either choose to let other people deal with the technology, because they might be better suited to it, or you could be rooted and tied to what you know best and go to all the meetings and see the details of every project. If you have a strong team around you, and you're building toward an organization where the CIO can be this externally-facing leader — visiting a farm or interacting with mission areas — you recognize that those are the really important things for somebody who's going be the leader of an IT organization.
I would also offer that we live in a really interesting time. Just watch the news about Facebook and what happened with their data. What is that going to mean long term for organizations — government, private — relative to people's privacy and the data that they manage and data that you're willing to give a government agency or a business? We want to inspire trust in the people that are willing to give us data by protecting it. You can't protect it if you don't understand where it is. You can't understand where it is unless you're willing to dig deep into your organization and ferret it out, understand what it is, and get rid of the data you don't need. Sometimes, you have to go back to basics if you want to build for the future.