Agencies are increasingly reliant on their digital infrastructures to deliver responsive constituent services in order to meet their mission. In other words, citizens want information readily available and easily accessible, and government needs the right tech in place to support these demands.
The problem is those current infrastructures are more fragmented and complex than ever. Many federal data centers are a mishmash of incongruent components like on-premises legacy systems, virtualized and non-virtualized workloads, commercial clouds, and private clouds.
So how do agencies overcome the challenges of outdated, complex infrastructures to meet new demands? At our GovLoop Virtual Summit: Tech Trends You Need to Know, we heard from three experts about how hyperconverged infrastructures (HCI) can simplify IT environments and move agencies forward. Our experts included:
Jeffrey Donahue, Acting Director of the Procurement Department at the Pension Benefit Guaranty Corporation
Rob Gordon, Cloud Infrastructure Federal CTO at NetApp
Robert Haines, Director of Engineering at Swish
The textbook definition of HCI is, "a software-centric architecture that tightly integrates compute, storage and networking into a single commodity hardware center in an effort to reduce data center complexity and increase scalability."
However, our experts impressed that you don't have to be a technologist to really understand what HCI is, or what it can do for agencies. "What it really means is simplicity," said Gordon.  "And more than simple, it's about being innovative."
"It's about helping agencies transform their existing legacy environments into something more agile," added Haines.
Without HCI, agencies end up dedicating significant resources maintaining day-to-day operations in legacy architectures. That means that IT staff have less time to dedicate to other mission-critical tasks including innovation efforts. At the same time, maintaining separate networking, storage and compute resources takes is incredibly costly. As demands for those resources grow, scaling these outdated systems consumes even more budget.
HCI eliminates the need to manually integrate, update and scale these resources by consolidating them in a single hardware-centric architecture. A single vendor provides these resources in one software-defined asset.
Donahue said this is especially helpful for procurement. As opposed to buying multiple solutions, "I like it because the vendor can do all of the heavy lifting," he said.
Plus, having a single architecture makes it easier for IT professionals to manage these assets and parse them out across their organization. "If I can view everything in the system – to the point of achieving true transparency – then I can start moving forward," Gordon said.
Most importantly, HCI gives agencies the ability to innovate by making it easy to acquire resources when new demands arise. For instance, if a department needs to build a new application to meet new citizen needs, they can easily acquire the compute and networking tools to get that done.
Donahue agreed that it's a priority for government: "Now we see agencies deciding that we should have the American government run like corporate America, where we're focusing on flexibility and innovation."
Nevertheless, Haines and Gordon explained that agencies need to do more than simply adopt HCI to achieve desired results. They have to pick the right HCI solution.
"There was a lot of hype when HCI first came on the scene a few years ago," said Haines. "Now those early-adopters are starting to hit the trough of disillusionment." But he went on to explain that users weren't achieving desired results because they couldn't scale compute and storage solutions independently. That made it difficult to consolidate multiple workloads in one place, and it made it costly to scale resources.
"That's why we educate our customers on HCI 2.0, because now you can scale those two independently with a solution like that from NetApp," Haines continued. With a next-generation version of HCI, agencies can independently scale all resources to meet specific demands and workloads.
In addition to buying the right solution, Donahue added that agencies have to realize how HCI can change operations and communicate that change from the point of procurement. "You have to understand what you're buying. You need to educate the overall acquisition community as a whole… It's an adjustment from an operational to a service level perspective," he said.
With HCI, agencies can become service providers – supplying departments the individual compute, networking, and storage resources they need, when and how they need them. Ultimately, that means agencies can become innovators – adopting new technologies and even creating their own, as dynamics change.
"If there is something that can be innovative in nature, make the life of the program office easier, then by all means we should be looking at that solution," Donahue concluded. That's why more agencies are investing in hyperconverged infrastructures to transform their IT operations and start moving forward.
"We want to help agencies focus on mission success," Haines concluded. "With HCI, they have the ability to serve citizens better and more quickly."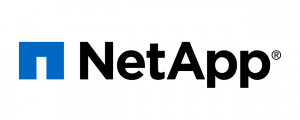 To learn more about 2018 tech trends, check out all of our great content from the GovLoop Virtual Summit: