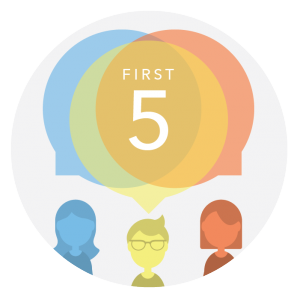 Over the years, we, as millennials and as members of the workforce, have accumulated a collection of contacts—old professors, classmates, coworkers, managers, and more. It can be difficult to manage these connections, and it's likely that we've fallen out of touch with many of these people. But when it comes to new jobs, background checks, or grad school applications, we often need to reconnect. So what's the best way of going about that?
Luckily, there are several resources online to help you navigate the process. The Muse has an article about reaching out to old contacts without awkwardness. The Harvard Business Review talks about how to reach out to someone after losing touch. Career Shift offers five tips for choosing and contacting professional references.
Here are some handy tips to keep in mind when reaching out to old contacts.
Know who you want to contact and why.
Not all requests are the same, and the people you want for a background check or as a professional reference may not be the same people you want to write you a recommendation letter for grad school. Even within grad school, you may choose different contacts based on the type of program you're entering. Similarly, while you may have been closer to a certain colleague, another person might be a better choice as a reference.
Let people know why there's been a lapse.
If it's been a while since you last talked to your contact, there's no reason to pretend that no time has passed at all. Again, this depends on the type of relationship you've had and why you're contacting them. For example, if you're reaching out to an old professor, you can give them a brief summary of what you've done in the time since you had their class. For an old colleague or manager, provide a reason for why you've been out of touch. Maybe there's been a major life event, you moved, or you've just been too busy.
Provide an example of your relationship to help jog their memory.
If you're reaching out to someone you had a close relationship with previously, getting back in touch can be as simple as sending an email with a quick update and a request. However, in many cases, you may want to contact someone who you weren't as close with. In those situations, it can be helpful to establish your connection. Don't assume that they'll remember you, but at the same time, don't start off by saying, "You may not remember me, but…" as that will undersell your connection. Briefly remind your contact how you know each other, whether you met at a networking event, at an old job, or at school. If you are contacting a professor, let them know what class you had with them and send a paper you wrote for that course if applicable.
Be clear about why you're contacting them now.
While out-of-the-blue emails can be interesting, people are often suspicious when someone from their past suddenly gets in contact with no explanation. Even if you're just reaching out to say hello, let them know that. The "why now" is even more important if you're coming them with a request. Share what has changed in your life—a new job, updated security clearance, a move to a new city, or deciding to attend grad school—and be clear about what you would like them to help you with.
Have all the materials necessary ready to go.
If you're asking for a recommendation letter or a reference for a new job, your contact may need more information about your desired goals and updated background. Provide them with any important updates to your resume, including significant projects you've worked on or leadership opportunities you've had. In addition, share why you're looking for this new job or educational opportunity and why you think you'd be a good fit for it.
Set a clear timeline and expectations.
Is this a one-time request or do you expect this to be a recurring event? If this is a recommendation letter, when is it due and how should it be sent? If this is for a reference or background check, do you know how your contact will be reached or when they could expect a call or email? Share as much information as you can to make this process easier for the both of you.
Let them say no to a request.
Despite your best efforts, people sometimes don't have the time to be a reference, write a letter, or even get coffee. Or maybe they just don't feel comfortable doing those things, and that's good to know upfront. Forcing the connection would waste their time and keep you from someone who would be more willing to recommend you. While it can be disappointing, always make sure that you give them an out and thank them for their time in any case.
The best way to get in touch with old contacts is to stay in touch, so build the foundations of a future relationship with professors, colleagues, or managers you have now. Drop by to say hi, get coffee, and talk about your interests as well as theirs. Building these relationships now can make getting references and recommendations later much easier. Don't forget to keep in touch just for the sake of keeping in touch, either!
For even more resources on getting in touch and staying in touch, especially regarding professors, check out these articles by Monster, About Education, NerdWallet, and Under 30 CEO. If you have any tips, please share them in the comments!
This post is part of GovLoop's millennial blog series, First 5.