This article is an excerpt from GovLoop's recent report titled "Your Guide to Key Advancements in Government Cybersecurity." Download the full report here.
Government agencies adopting the cloud face the challenge of maintaining strong cybersecurity while meeting strict federal standards for doing so.
Data ranks among an agency's most precious assets, so protecting it from cyberthreats is vital. Federal guidelines subsequently urge agencies to make data security a priority of successful cloud adoption. Government-grade clouds help thread this needle by offering the cloud's many benefits at the federal government's formal cybersecurity benchmark.
In a recent interview with GovLoop, Jose Padin, Public Sector Chief Technology Officer at Citrix, outlined the benefits of a government-grade cloud and how Citrix is supporting agencies. Citrix is a secure workspace and networking company whose Citrix Cloud Government maintains robust cybersecurity on top federal compliance and regulatory standards.
Among the chief benefits of government-grade clouds is that they help agencies manage their growing mission compute needs while remaining nimble and well-shielded from cyberthreats. "We have many government workloads that generate a ton of storage," Padin said. "That data is very important and needs to be secured at a very high level. Hosting data in the cloud gives agencies the ability to grow as quickly as their needs evolve — and those needs change dynamically."
Agencies using Citrix Cloud Government can use any government- grade infrastructure, quickly access mission-critical applications from any device and have a solution that meets federal security requirements.
Ultimately, agencies are freed up to focus on their mission, Padin said. "We manage the core infrastructure to get a secure digital workspace up, running and functional to allow the government to shi and allocate resources for more important mission-focused areas as opposed to standard infrastructure maintenance."
A true government-grade cloud should meet requirements set by the Federal Risk and Authorization Management Program (FedRAMP), which sets governmentwide protocols for security assessment, authorization and continuous monitoring of cloud-based services and infrastrucsture.
Padin said Citrix Cloud Government runs on FedRAMP-authorized infrastructure and has much of the same functionality that users can get from commercial-grade cloud solutions. Some of the FedRAMP requirements that cloud vendors must meet include developing a security awareness and training policy and drafting a strategy for eliminating cybersecurity flaws.
"You get high-grade security, elasticity and compliance that meets the government's needs through FedRAMP accreditation in these clouds," Padin said of government-grade clouds. "You get the best of both worlds."
Citrix Cloud Government and other government-grade clouds are capable of defending web applications from dangerous cyberthreats like denial-of-service attacks. Such platforms can also quickly recover from disasters and create a secure bring-your-own-device (BYOD) program by managing data rather than the underlying tool.
Padin noted that government-grade clouds also help agencies reduce spending and IT infrastructure management. "It gets them out of the day-to-day business of managing hardware, keeping hardware up-to-date and worrying about large-scale upgrades that over the lifetime can cost agencies and taxpayers," he said.
These FedRAMP-approved cloud infrastructures support virtualized workloads that are high performance, reliable and secure. Data remains isolated from remote connections, safeguarded from hackers and unmanaged devices.
Government-grade clouds enhance agencies' flexibility by securely providing mission-critical applications abstracted from endpoint devices. Employees then experience uninterrupted, high-level, secure access while using such platforms as they switch devices, locations and networks.
Agencies have sometimes struggled with cloud adoption because legacy systems are hosted on-premise and are o en costly and can be difficult to migrate to the cloud. Padin said that Citrix Cloud Government gives agencies a platform for securely leveraging their current on-prem deployments while migrating to the best government-grade cloud infrastructure for their needs.
"They have the choice and flexibility to use any type of cloud and on-premise solutions that meet their agency's specific needs," he said.
Padin added that government-grade clouds help organizations save money without sacrificing cybersecurity. In addition to security, one of the biggest benefits of moving infrastructure to the cloud is reducing operations and management costs. They can also make use of faster speeds dynamically as needed.
"Moving a traditional desktop to a secure digital workspace in the cloud allows the end user to continue to have a seamless experience," Padin added. "It allows the user to reap the benefits of increased security and flexibility, and it enables them to spend more time focused on their mission."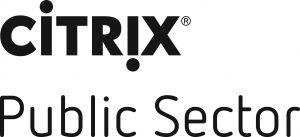 window.addEventListener('LPLeadboxesReady',function(){LPLeadboxes.addDelayedLeadbox('jxnkwYk2F9yndBmeLYgrLZ',{delay:'7s',views:0,dontShowFor:'0d',domain:'govloop.lpages.co'});});