This story is part of a bi-weekly GovLoop series called "The Intersection". The goal is to make technology relevant and easy to understand for all government employees. Consider this blog the bridge that connects you (the tech user) with the tech innovators and policy makers.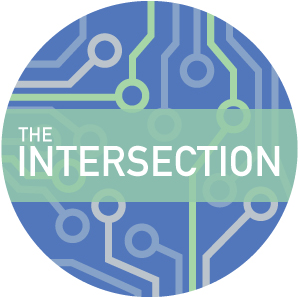 Before boarding a plane to Seoul, South Korea last week to meet with his government counterparts there, DoD Chief Information Officer Terry Halvorsen knew his 14-hour flight would be spent doing what he normally does while on travel: working.
"I can go just about anywhere, and thanks to the efforts of many [on] my team … I am very well connected, 24/7, everyday," Halvorsen said. And in the same breadth, he joked, "There are days I really don't want to thank them for this."
He recalled the days when technology didn't enable employees to stay digitally connected to the office while in the air. "You can't even say that anymore," Halvorsen said.
Speaking at a mobility event hosted by AFCEA's D.C. chapter last week, Halvorsen said the ability to get work done outside the office has changed the way he manages his personal life. This capability allows him to spend time with his family and still access unclassified and some classified work while away from the Pentagon. For Halvorsen, and so many in government, mobile devices have transformed the way we live, work and play.
Managing Expectations
But should managers reach out to employees when they please, just because our smart devices enable direct communications? This isn't the first — and it won't be the last — time that agencies struggle to balance the increased connectivity that mobile devices provide. "There are legal issues around just how mobile can you expect your employees to be," Halvorsen said, noting that his staff does a lot of work after 5 p.m., especially writing more involved emails. One concern is the legal issues that may arise, especially if employees are entitled to overtime pay but are not compensated for doing extra work.
What if employees are expected to answer after-hour emails and be responsive well after they've left the office? The Wall Street Journal explored that question in a recent article: Can You Sue the Boss for Making You Answer Late-Night Email? Here's a short excerpt:
"Several lawsuits have alleged that companies expect employees to work unpaid and off hours via iPhones, BlackBerrys or other digital devices. The number of suits—and legal opinions—is relatively small so far, but attorneys say a newly sympathetic attitude among judges, as well as coming changes to federal labor regulations, could open the door to more claims."
I've learned that legal issues aren't the only concern. Understanding the office culture and managing expectations are also big hurdles for many employees. No one wants to seem like the unresponsive team member, but the truth is you should not feel guilty for unplugging after work, especially on your vacation days. I understand the mind games: Should you respond immediately to your boss's email after work? Should you wait a few hours, or should you answer the next morning before work? Depending on where you get your career advice, that answer will vary. Salaried employees often feel compelled and are expected to be available around the clock, but I've found that those employees are most susceptible to being overworked, underpaid and frustrated.
You may remember back in 2012 when Volkswagen agreed to stop routing emails to its rank-and-file employees in Germany when they're off the clock. Under the arrangement, "servers stop routing emails 30 minutes after the end of employees' shifts, and then start again 30 minutes before they return to work," the BBC reported. But this isn't for everyone or every organization. Plus, there are messaging apps to get around sending traditional emails.
Sometimes, a quick email response can put out fires or keep a big project moving forward, so there are positives that come from being responsive. But being responsive should not come at the expense of your work-life balance. If you do not create boundaries for yourself, someone else will.
As if this topic isn't complicated enough, the lines between work and personal life are further blurred for employees who use their personal devices for work.
DoD Charts Course for BYOD
At DoD, there will be a niche for a bring-your-own-device program, but "I don't think it's going to be our big answer," Halvorsen said. He planned to launch a BYOD pilot this summer but said those plans fell behind.
"I do think in DoD there will be some places where we can used BYOD device[s]," he noted. "I do not think that's going to be the majority of our operation just because of the complexities of trying to manage that," even as DoD looks to switch its philosophy from secure mobility to secure-enough mobility. In the past, DoD mobile users complained the department's security policies were so stringent that they couldn't benefit from useful apps and features on the devices. The focus now is determining what security is good enough, while empowering employees to get their jobs done.
Halvorsen made clear that personal devices approved by DoD will only have access to the department's unclassified network for limited work purposes, and there will be specific "lockdowns" or security features to ensure the devices do not pose a risk to DoD. He noted that many Fortune 50 companies that embarked on BYOD have scaled back their efforts due to complexities of managing so many different devices.
In addition to security, the department is working through the legal implications of BYOD, including working after hours from a personal device, Halvorsen explained.
"I think this is something that's way more than just about getting business done in terms of mission, in terms of work," he said about mobility in general. "It really is changing the whole dynamic of how we communicate, [and] our ability to reach people."