Data is at the heart of everything we do, and that's especially true in government. On a daily basis, agencies must defend against malicious threats aiming to exploit their data, while also complying with regulations that govern how data must be stored, managed and protected. But, ultimately, what makes data a valuable and strategic asset for government employees is their ability to draw insights from that data and drive timely and informed decision-making.
GovLoop surveyed nearly 120 government employees about their data challenges, priorities and future plans. We learned of three main challenges government employees face in this environment, the future state of government data, and explain how to overcome those challenges.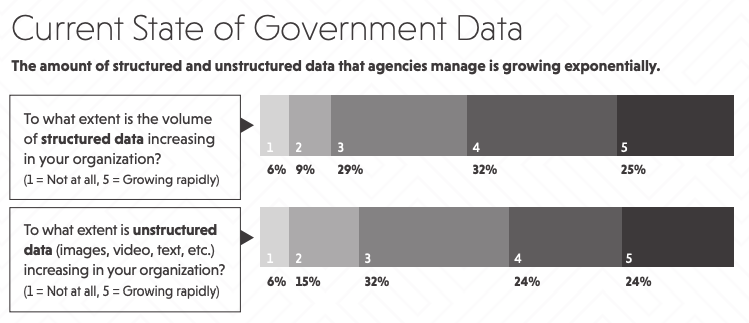 This blog post is an excerpt from our recent infographic, A New Way to Manage Data Complexity, download the full infographic here.