Congratulations on being accepted to the graduate program of your dreams! Once the excitement of your achievement wears off though, it's time to figure out how to pay for that degree. Luckily, graduate students, particularly current and perspective government employees, have a number of ways to finance advanced degrees to make sure that high costs do not prevent them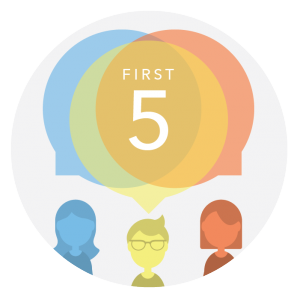 from forwarding their career goals.
Free Money
First, apply for as many scholarships and grants as possible. Many times, schools include merit-based scholarships along with acceptance letters to entice students to attend. The scholarships range in value and format, so prospective students should consider how the scholarship amount compares to cost of attendance and how the funds will be dispersed. Will the funds only cover a fraction of your tuition or cost of living? Will you receive the money as a lump sum at the beginning of each semester or academic year? Some public schools may even offer in-state tuition rates to out-of-state students.
If your dream school doesn't offer you a scholarship directly, then look for outside foundations or non-profit organizations that have open applications for funding. Donors may look to sponsor students attending certain schools or entering certain fields of study. Schools understand that paying for graduate school can be burdensome, so financial aid offices may be able to point you to scholarships and grants that other students have received as well.
Get a Job
Another helpful way to finance a graduate education is by working while taking classes. Many students find positions on campus through work-study programs or research assistantships, while others pursue paid internships and full time staff positions in the public, private or non-profit sectors.
Schools recognize that supplementing coursework with real world work experience is crucial, particularly for Master's of Public Policy, Master's of Public Administration, and Master's of Business Administration programs, so many graduate schools offer night classes or online courses to adapt to students schedules. If students have trouble finding positions, it may be helpful to talk to career counselors at the school who can edit application documents and direct students to industry positions and employers.
For students that are early in their careers or are attending school directly after obtaining their Bachelor's degree, working during graduate school is a great way to explore potential jobs after graduation, discover new interests, refine their career goals, and network with employers.
Mid-career students, who are going back to graduate school after a few years in the workforce, may need to maintain a full-time work schedule to support families or to receive funding from an employer for tuition. Federal Agencies that offer graduate tuition fellowships for employees include the Department of Education, Energy, and Defense, and military members should explore funding through the Post-9/11 GI bill. Private government contractors such as Deloitte and Booz Allen Hamilton also offer scholarships or tuition reimbursement.
Regardless, working during graduate school is not just a great way to pay the bills, but it also provides students with the opportunities to enhance their resumes and further their career aspirations.
When in Doubt, Borrow
Once a student has exhausted all other funding sources, it is time to consider using loans to cover any remaining tuition or living expenses. There are two main types of federal loans available to graduate students, and in order to be eligible for borrowing, students must fill out a Free Application for Federal Student Aid (FAFSA). Through the Stafford Loan program students can borrow up to $20,500 at 5.31% interest, while the Graduate PLUS Loan program allows students to borrow up to the remaining cost of attendance (Cost of living + tuition/expenses) at 6.31 % interest.
Keep in mind that interest rates on the loans fluctuate based on year of dispursement. The good news about these loans is that they come at low interest rates, and the school will typically calculate the cost of attendance fairly based on the location of the school. Private banks and lenders also offer graduate loans, but these typically come at higher interest rates.
Government employees should also consider enrolling in the Federal Loan Repayment Plan or the Public Service Loan Forgiveness Program at their agency. However, graduate students should still expect to live frugally because costs of living can vary dramatically in cities like Washington, DC, and students will still need to pay back any money borrowed. For all loans it is important to pay attention to application requirements, and remember not to borrow too much because student debt can impact future credit.
Ultimately, First 5 encourages students to keep these tips in mind when exploring financing options for graduate school:
Start early and read the fine print. Securing funding early is important because it ensures that you have time to explore all funding sources available and you don't miss early application deadlines. Also, pay attention to application requirements because failure to comply with the fine print can impact your ability to borrow or receive funding on time.
Ask questions. When in doubt about certain forms or deadlines, be sure to contact your program or school financial aid office. Representatives are there to help guide you through the process, and it is important to fully understand what is required to fund your education.
Create an estimated budget. Simple Excel spreadsheets listing funding sources, mandatory expenses, and discretionary income will not only help students keep track of their finances while in school, but they are great ways to compare the costs of multiple programs.
Negotiate when possible. If multiple schools are competing for your talents, RESPECTFULLY ask the programs if they are willing to offer more financial aid. If other students decline their offers of admission, the administrators may have extra funding and be willing to offer you more in the hopes of outbidding a competing program.
Do you have experience paying for graduate school? Share your tips, tricks and resources in the comments!
This post is part of GovLoop's millennial blog series, First 5.