If there is one experience common to every college student, it's the feeling of being constantly busy. The average day for a college student likely involves going from class, to an intramural sports practice, to a speaker event, to a club meeting, to an evening class, to the library — ideally with time for meals and sleep somewhere in between.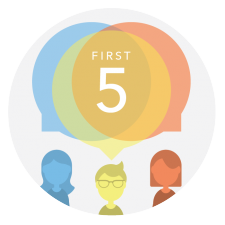 Working life is busy too, of course, but in a markedly different and less variable way. After college, perhaps the most immediately noticeable difference is this change to your daily routine. Many working professionals can generally expect to be in the office from around 9 a.m. to 5 p.m. For the most part, the work week comes with a clearly defined split between "work time" and "not-work time."
Though working eight or more hours each day can take getting used to, there are benefits to working on this type of schedule. Without the hectic back-and-forth between academics, social life and extracurricular activities, it can be easier to establish a positive work-life balance. As someone recently out of school, I can attest that there is something to be said for simply having time to de-stress and do nothing. You might finally have time to make a healthy dinner every night, get that rare, full night of sleep or enjoy a Netflix marathon without the crushing guilt that comes from putting off a final paper or studying for an upcoming exam.
But after a few months in the "real world," all that extra downtime can begin to feel unfulfilling. Maybe at school you were a student athlete, or a recognizable presence in student government. Maybe you were an activist on campus, or found your place in Greek life. The drop-off that comes after graduation, with the loss of that immediate community and part of your identity, can be sudden and jarring. Navigating life as a young, working professional is challenging enough, but there's something particularly hard about losing touch with those things that defined you for four years of your life.
In your transition to the real world, you don't have to lose who you are. Here are some ways to effectively stay engaged and create space for the things you love:
Identify the things you loved doing. Think about which activities you can continue (even if in a slightly different capacity) outside of school. If you loved writing for the school paper, for example, consider submitting pitches to or freelancing for your favorite magazine or online blog. If you were deeply committed to activism, get involved in a political campaign or volunteer for a non-profit or direct services organization in your area. If you miss the camaraderie of your intramural sports team, find a local ultimate Frisbee group or running club, or sign up for a triathlon and join the training group. If you miss thoughtful, academic class discussions, you might find a similar outlet in a reading group or book club.
Make time for these hobbies and activities. There are so many opportunities out there, but they don't mean anything unless you take advantage. Work can be exhausting, and it can be tempting to just stay home as soon as you walk in the door. Even though it can be hard at first, force yourself to go out and do something even once or twice a week. Schedule time in your planner or calendar (e.g. "Soccer every Wednesday at 7 p.m."), stick to a routine and make it a habit.
Keep up with your friends. It's hard when your best friends are no longer right down the hall or across the quad, but put in the effort to stay in touch and have reunions when you can. Facebook, Instagram, email and other social media outlets are great ways to stay connected, even when everyone is spread across the globe. Make time to chat over the phone, Facetime and Skype.
Be creative and use this opportunity to try new things as well! College was a period of self-discovery and opportunity to meet people from all walks of life, and the real world is no different. Especially if you find yourself in a new city or in a place where you don't know many people, try tools like Meetup or LivingSocial to meet others with similar interests.
When people hear the phrases "self-care" or "work-life balance," the images that comes to mind are often meditation, rest or relaxation. But an underestimated, yet crucial, dimension of self-care is reminding yourself to stay active and involved in the activities that were such a significant part of your happiness.
You don't have to be full-throttle every day of the week or fill every hour of your day, but make the extra effort to dive into activities that can keep your brain and body active, introduce you to new people and ultimately fulfill you outside of work.