Last month, we put out a call for our twelfth round of GovLoop Featured Bloggers – and you responded with amazing enthusiasm. Dozens of people from all walks of government and industry life sent in great ideas for posts about everything from staying relevant as a baby boomer to how cities can become better connected.
It was a tough process, but we were able to whittle down the applications to the following writers. Read on to meet the new GovLoop Featured Bloggers, who will be posting once a week for the next three months. We're excited to introduce you to them – and even more excited to read what they'll be writing about. You can follow along with all Featured Blogger posts here. (You'll know what you're reading is a Featured Blogger post by the yellow banner at the top).
Our Featured Bloggers will start their posts next week – so get ready!
Want to be a featured blogger but didn't make it this time or didn't apply by the deadline? Don't worry—we'll be hosting this challenge every few months. Make sure to check back June 2017. 
Chris Thomas
Christopher Thomas is the director of government markets for Esri. He has nearly 30 years of experience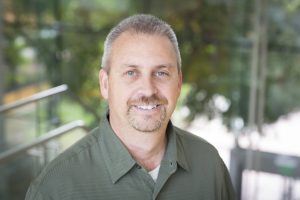 working in and with governments around the world to integrate technology into their business processes. Christopher is viewed as a pioneer and thought leader in the field of GIS, with credits ranging from the first documentation of the business value of GIS in government to some of the world's first implementations of enterprise systems, mobile government, e-government, 3D statistical modeling for decision support, and public access governance.
Paul White
Dr. Paul White is a psychologist, author, and speaker who "makes work relationships work."  He's improved numerous agencies at all levels of government by helping them create positive workplace relationships and improve staff morale, reduce staff burnout and turnover, and eliminate the cynicism and lack of trust that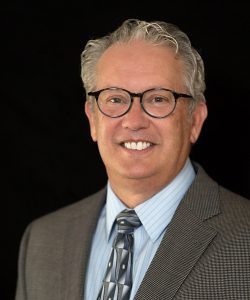 often occurs with employee recognition programs. He is also the co-author of three books including The 5 Languages of Appreciation in the Workplace, he has recently published The Vibrant Workplace.  A sought after speaker and leadership trainer, his style has been described as "world-class expertise grounded in Midwestern practicality, with the right touch of warmth and humor."
Emily Hays
Emily Hays is an ORISE Research Fellow in the Quality and Sustainability Office at the Centers for Disease Control and Prevention (CDC). CDC works 24/7 to increase the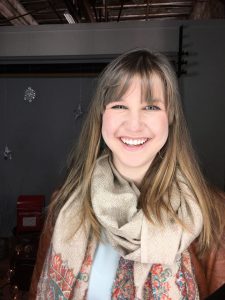 health security of our nation, fight disease, and support communities and citizens to do the same. In the Quality and Sustainability Office, Emily works as a communicator and research fellow, developing programs related to water conservation and energy reduction that help CDC sustainably achieve its operational mission. Emily is particularly interested in the intersection of public health and the built environment.
Ramona Winkelbauer
Ramona Winkelbauer has worked as an IT Specialist for the National Science Foundation for over nineteen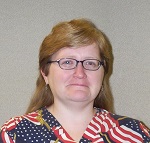 years.  Before becoming a Federal employee, she worked for an 8A contractor supporting several NSF entities including, DUE and SBE.  She is an autodidact with interests in technology, financial topics as well as applied botany and animal husbandry [DC Master Gardener/MD Master Naturalist], specifically focused on her three felines, permaculture and perennials: yellow raspberries, dianthus, hyacinths, lavender, hardy kiwi and figs. Her pollinator focused area is enrolled in the Million Pollinator Garden Challenge.
Katie Parrish
Katie Parrish is the Communications Coordinator at the Washtenaw County Road Commission in Ann Arbor, MI. Katie manages the agency's media relations, publications, digital communications and technology projects.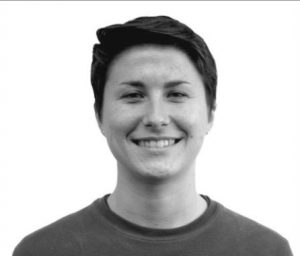 Katie previously worked in the D.C. nonprofit sector as a strategist at Free Range Studios, as a program manager at New Organizing Institute, and at the National Campaign Organizer at Oceana. When not cycling or exploring Michigan's Upper Peninsula, Katie is working on her MPA at Eastern Michigan University. A former Floridian, Katie is a graduate of the University of Central Florida and is always cold.
Claire Jubb
Claire Jubb is the Community Development Director for Charlotte County, Florida. She is responsible for the strategic direction and day to day running of a land management department of approximately 100 people.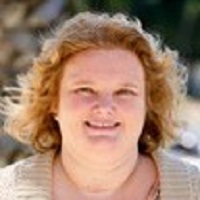 Claire is also a Certified Floodplain Manager and a member of the American Institute of Certified Planners. Claire's passion is the streamlining of processes and service delivery through the use of increased collaboration, cooperation and technology. An experienced and respected public speaker, Claire has presented to the National Association of County's (NACo), Public CIO, the Governing Institute and many other local, state and national events.
Sonsyrea Tate Montgomery
Sonsyrea Tate Montgomery is an author and former journalist, who has published in The Washington Post,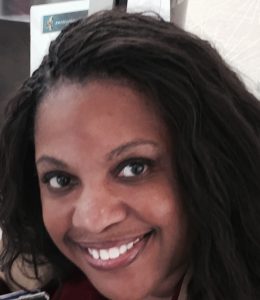 The Chicago Tribune, The Virginian Pilot and several community newspapers. She found her passion writing about inspiration in our everyday lives. "When I was growing up, one of my aunts would point to a dandelion growing through a crack in the concrete, and tell us that was proof we could thrive anywhere," Sonsyrea recalls. "I learned to look for life, love and inspiration everywhere," she says.  She currently works full-time as a writer-editor for the District Department of Transportation.
Melinda Burks
Melinda is the NOW Generation Committee Member for the Carl T. Rowan Chapter of Blacks in Government where she works to develop the next generation of millennial leaders across all sectors. Outside of her role with BIGCTR, Melinda serves as the Senior Program Officer with the U.S. Department of State, Bureau of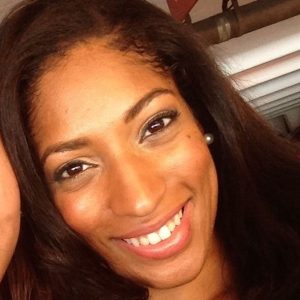 Educational and Cultural Affairs, Office of English Language Programs developing and managing academic exchange and training programs for international educators. When Melinda is not thinking about education and how to better impact millennials, you can find her in the gym weightlifting, training her mini goldendoodle, or scrolling through Pinterest for new cooking recipes.
Danielle Metzinger
Danielle Metzinger is a Learning and Development Specialist at the California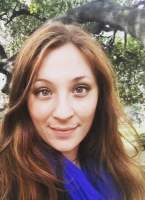 State Teachers' Retirement System (CalSTRS). Since becoming a govie in 2013, she has worked on high profile projects related to organizational development and succession planning in California state government. Danielle also contributes to cross-agency initiatives and leads groups that think big about improving state government. Danielle is Membership Director for an organizational development community of practice, and was recently selected Membership Lead for NxtGov – a new group for young civil servants. She is pursuing her MS in Organizational Development from University of San Francisco. In her spare time, Danielle enjoys spending time with family and friends and attending arts and cultural events around her neighborhood in midtown Sacramento.
Sergio Yorick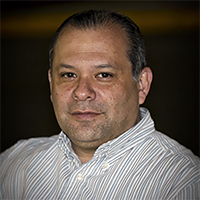 Sergio Yorick is a veteran IT professional with 28 years of experience in government agencies (IT, Education, Social Security). He is currently the Actual Head of Software Development Department in Tamaulipas State Government, in Mexico. Additionally, he teaches in the Universidad Autónoma de Tamaulipas. He is married to a fellow IT Professional and is a father of two (who knows why) physicians. In his spare time, he loves to reading, writing and photography. Find him on Twitter: @sergioyorick.
Meganne Lemon
Meganne Lemon is a program analyst at the Department of Defense. For six years, she has been researching, analyzing, and helping to execute projects that improve information services for the Defense community. Most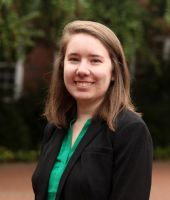 of the projects that Meganne supports build information systems for Defense research, but she got her start by analyzing research collections and working in content management. An accidental govie, Meganne joined the civil service after participating in the Workforce Recruitment Program for college students with disabilities. She is still mystified about how she ended up in software development, especially since her background is in literature, libraries, and Harry Potter.
Sara Marshall
Improving lives through government – Sara Marshall is driven to work with the public sector on leadership, innovation, and strategy to create change. Sara enjoys dissecting complex problems and boiling them down to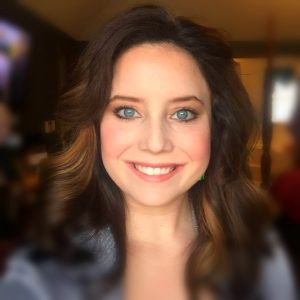 simple solutions. In 2015, State Scoop name Sara Top Up and Comer in making government more efficient and effective. Under former Governor Mike Pence, Sara helped create and lead the first state enterprise-wide analytics hub to move government at the speed of business. Currently, Sara is an Industry Advisor for State and Local Government at SAP. Follow Sara on Twitter @GovStrategy.
Beth Schill
Beth Schill is a freelance writer and consultant with over a decade of experience encouraging federal agencies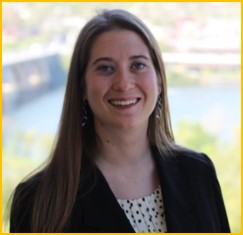 to think differently about how they fulfill their mission. Formerly a research manager at the Partnership for Public Service, she has focused her work on federal cybersecurity workforce reform, shared services, the role of innovation in acquisition. In her free time she likes to research work-life balance and disability management in the workplace, and how cognitive diversity can improve organizational recruitment, retention and development. Outside of work, she enjoys running, reading, singing and chilling with her husband and daughter. Find her on Twitter @beth_schill and LinkedIn.
Brigitte Mardigras
Brigitte Mardigras currently works at the Department of Homeland Security, where she manages relations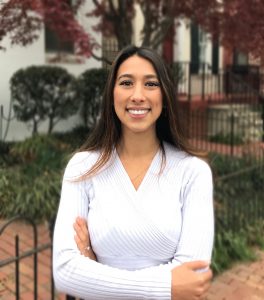 with the legislative branch and led the organization's public affairs activities. In this role, she provides counsel to senior leadership on legislative efforts and communication campaigns. Prior to this position, she worked in the private sector for research and development technology firms. She holds a Masters of Public Policy from George Mason University's School of Public Policy and Bachelor of Arts with a double major in Legal Studies and American Studies from the University of California, Santa Cruz. Note: The views expressed by this author are her own and do not represent the views of the Department of Homeland Security or U.S. Government.
Tom Bryson
A native of New Orleans and a 1983 graduate of LSU, Tom Bryson is a 27-year veteran of municipal government communications, currently serving as Communications Director for the City of Farmers Branch,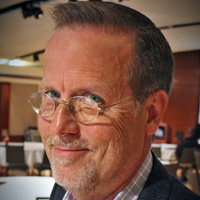 Texas. Following an early career stint as a newspaper reporter, he came in from the dark side in 1990 working for the City of Duncanville, where he remained for nine years. At Farmers Branch, he is responsible for all city internal and external communications activities. Tom is also a past President of the Texas Association of Municipal Information Officers and is currently Vice President of 3CMA, the national City-County Communications and Marketing Association. In his free time, Tom enjoys writing, watching an unhealthy amount of television, and playing golf badly. He is married to Dr. Mechelle Bryson, head of schools at Westlake Academy in Texas. They are proud parents of son, Taylor, a 21-year-old sophomore at Centenary College of Louisiana. Find him on Twitter, Facebook, Instagram, and LinkedIn.