We put out a call for the selected Featured Contributors for this quarter, and many applicants sprang into action. And we wanted to introduce you to all of them.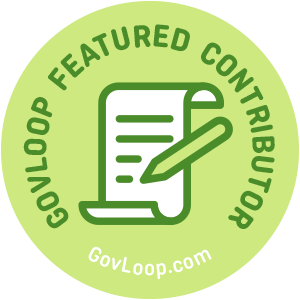 Read on to meet these contributors for GovLoop who will be posting once a week for the next three months. They bring a variety of government experience ranging from IT to state and local HR to diversity and leadership management.
Our new cohort's posts start going up later today – so get ready!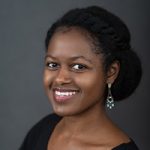 Jamie Veals: Jamie Veals, an Ohio native living in Maryland, stumbled into local government. With degrees in Computer Science and Networking serving as the entry point, her work bridges the gap between people and tech. With an obsession for planning, she focuses on removing the barriers of government from citizen interactions and making it easy to maintain. With whatever time is left she's serving in her local church and hosting game nights. You'll find Jamie writing about doing work tasks more efficiently – whether it's web accessibility or hosting meetings; anything that could make your transition into government or the digital space easier.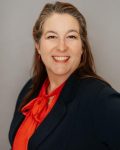 Angela Sheppard: Angela Sheppard started working with the State Attorney's Office 23 years ago. She first started as the receptionist and then progressed to the Diversion Program Director. While in her current position, she has shown initiative in community outreach activities, advocacy in prevention, and revitalizing programs. While working with the State, she has earned her Public Administration Master Degree, Certification as a Certified Florida Family Mediator, and a Graduate Certificate for Human Resource Policy Management. Angela spends her spare time volunteering as Board Chair with AMIKids, a non-profit school. She enjoys enrichment programs such as Govloop.com and other educational media.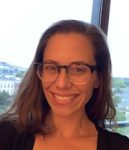 Devin Boyle: Devin Boyle is a Senior Consultant at Wheelhouse Group supporting the Partnership on Employment & Accessible Technology (PEAT) as Emerging Technology Lead and acting as Adviser to XR Access. An experienced communicator and avid writer, she has authored articles for national, local, and trade publications to advocate for societal change and social inclusion for vulnerable populations. She believes in the benefits of preparation before execution and the personal and professional power of Mindful Self-Compassion practice. She lives with her partner, dog, and one-eyed cat in Arlington, VA.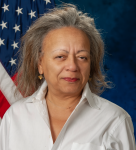 Alice Boone: Alice M. has 40+ years of distinguished service in the Federal government. Ms. "M" began her career in 1979, with the Department of Transportation, DC. In 1984, Ms. "M" accepted a position with Department of Defense. In 1993, she accepted a position with the National Science Foundation (NSF). Ms. "M" joined Veterans Affairs in 2008. In 2009, Ms. "M" volunteered at the White House under President Obama for three years. As of February 2020. Ms. "M" continues to display treasured skillsets as a Program Analyst.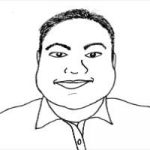 Michael Folkray: Michael Folkray is developing the next generation of world-changing leaders. After a decade in private industry, he chose to dedicate the rest of his career to public service. Michael's major areas of responsibility in the Federal Government have included adjudications, quality assurance and customer service. Since 2003, he has served in various leadership positions in Dallas, TX, and Washington, DC. He is the founder and leader of a leadership book club for his office's management team. Michael earned a Bachelor of Business Administration from the University of Texas at Arlington and is a graduate of the Federal Executive Institute. Follow him on LinkedIn, Twitter or Instagram.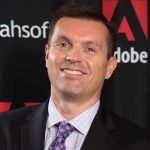 Michael Hackmer: MichaelHackmer is the Senior Content Strategist for Adobe Government. He also is a Founder of Social Web Tactics, a strategic marketing agency. Hackmer has been a speaker, consultant and marketing strategist for over 15 years. He also has worked in federal and state government relations, and managed industry affairs and association membership. He has developed digital and strategic marketing campaigns for companies including: Adobe, Deltek, HP, K12, Red Hat, Strayer University and more. He has helped non-profits and corporations with marketing automation solutions. He is originally from Boston, MA. Michael Hackmer lives in Ashburn, Virginia with his wife and daughter. He loves to run, swim and travel throughout South America.
Enrique Jose Garcia: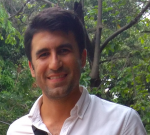 Enrique Jose Garcia was born from Cuban parents and was raised in Venezuela until moving to the U.S. to attend university. He has spent most of his career as an entrepreneur in the beverage sector, both in the U.S. and in Cambodia, and most recently started a Master's at the London School of Economics in Public Administration and concentrating his studies on Social Entrepreneurship. He currently spends his time between London and Colombia and writes for a few publications on economics and entrepreneurship in Latin America.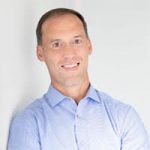 Steve Wiley: Steve Wiley is a certified Executive and Leadership Coach with business and engineering management degrees from William and Mary and George Washington University. He founded CEEK with the mission to help organizations redefine and pursue wellness via solutions that enhance teamwork, mitigate anxiety, promote healthy balance, and advance a values-based, leadership culture. Prior to starting CEEK, Mr. Wiley was responsible for delivering government IT services leading an account of approximately 400 employees. He is PMP certified and a graduate of the Industry Advisory Council Partners Program. Mr. Wiley's recently released book, Navigate Chaos, was a number one best-seller on Amazon.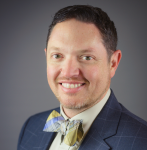 Tim Bowden: Tim Bowden, Partner at Gotham Government Services, is most energized when he's exploring how the intersection of culture, people, and strategy drive business results. For nearly 20 years he has collaborated with clients in the public, private, and non-profit sectors to address mission critical challenges in the areas of culture, leadership development, and learning. Additionally, Tim has experience in the design and analysis of survey-based measures of culture, employee engagement, and interpersonal skills. He has provided executive advisory, learning, and organizational culture programs for the Marine Corps Systems Command, Treasury Executive Institute, Department of Labor, and the Naval Sea Systems Command.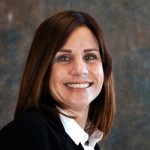 Debra Fox: Debra Fox is a Business Marketing Specialist with Iowa Workforce Development. She partners with employers, community agencies and economic development professionals to promote employability programs and large scale workforce initiatives to eligible stakeholders. Before taking this role Debra worked as an HR professional in the private sector. Her passion to serve others has been a driving force throughout her career. Debra is a coordinator for the Employers' Council of Iowa. She is a national and local SHRM, CHCSEIA and NAWDP member. She holds a dual degree from Iowa Wesleyan University in Psychology and Sociology, along with PHR and SHRM-CP certifications.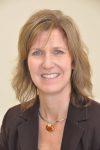 Kathleen Glow-Morgan: Ms. Glow-Morgan is a New York State Licensed Clinical Social Worker that has been employed by the Veterans Health Administration since 2008. She currently works as a National Transformational Coach Captain and Health Systems Specialist within the Office for Veterans Access to Care. Ms. Glow-Morgan is a Certified Alternate Dispute Resolution Mediator and a Certified Change Management Practitioner. Ms. Glow-Morgan has expertise in conflict management, communication strategies, coaching and change management. She has presented at numerous national conferences and workshops. Her ability to synthesize complex materials and teach back in simple and operational terms is a highly regarded and recognized capability.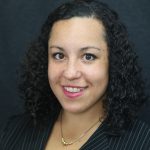 Sarah Terry: Sarah Terry is from Los Angeles California and began her career working for LA Consulting, a small consulting firm that helps public works agencies become more efficient. She has only been in Oregon for one year, all of which she has been with the Oregon Department of Transportation. She currently works in the Construction Section as an Administrative Specialist. She assists the Construction Training Program which certifies all of the inspectors and contractors for the State of Oregon. She also writes articles for the Construction Section that are featured in the Inside ODOT, an internal online publication circulated throughout the Highway Division. Some of her previous articles are also published in the APWA Reporter. Sarah enjoys gardening, backpacking, and adventuring with her two boxers Giselle and Leia.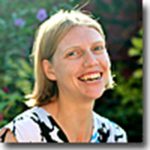 Elizabeth Slack: Elizabeth grew up in Maryland, earned BA and MS degrees in the Midwest, and saw more of the world in Peace Corps and AmeriCorps.  After working for state government, she landed at Florida State University.  Now a Grants Manager in Sponsored Research Administration, Elizabeth is responsible for helping faculty and staff with external funding.  Among her proudest achievements is co-creating an award-winning form. During her time off, Elizabeth enjoys spending time outside in sunny Florida with her family.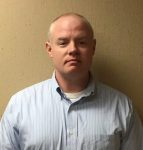 Charles Lewing: A Louisiana native, he graduated from McNeese State University in 1999 with a Bachelor of Science Degree in Finance. He later earned his MBA in 2001. He relocated to Houston, Texas and worked in various finance and accounting roles for number of healthcare organizations. In 2016, he relocated to West Texas to pursue a career in public financial leadership. He currently serves as the Reeves County Auditor. Charles is very passionate about inclusive management, LEAN six sigma, and improving operational efficiency through leveraging technology. In his spare time, he enjoys spending time in the outdoors and reading spy novels.