We put out a call for the selected Featured Contributors for this quarter, and many applicants sprang into action. And we wanted to introduce you to all of them.
Read on to meet these contributors for GovLoop who will be posting once a week for the next three months. They bring a variety of government experience ranging from IT to state and local HR to diversity and leadership management. (You can find their stories here).
Our new cohort's posts start going up later today – so get ready!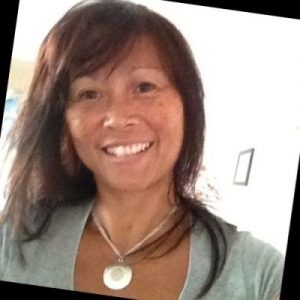 Aloha Ley: Aloha currently works at the Federal Aviation Administration (FAA) as a Senior Technical Advisor to the Deputy Administrator. Her background is in aviation safety, international trade and transportation, small community air service development, data analysis, marketing and transit safety. She is a graduate of the University of Maryland with a Bachelor's degree in Transportation, Marketing and Business and a Master's degree in International Marketing Management. Her goals are process efficiency, strategic planning and organizational culture of mindfulness.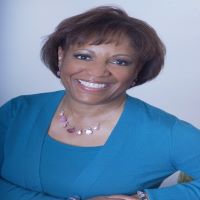 Christine "Chris" Makell: Christine "Chris" Makell has worked for the Internal Revenue Service (IRS) for over four years, having held positions of increasing challenges and responsibility in that short time. She is currently a Program Analyst in the Knowledge Management & Transfer office. She joins federal service after a 28-year career in the private sector and six years as the owner of Chris Makell Consulting/Coaching working with individuals and sales teams to achieve greater success.
Chris spent most of her corporate career in global leadership positions, leading teams in global knowledge management education and leadership/skills development initiatives.
You can connect with Chris on LinkedIn.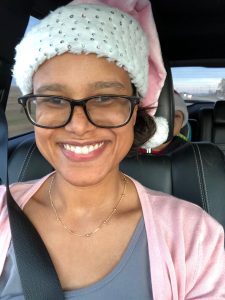 Nefertiti DiCosmo: Nefertiti is a Supervisory Life Scientist for the Environmental Protection Agency (EPA). She is passionate about employee engagement, mentoring and helping people and groups achieve their goals. Her leadership mantra is, "Prioritize people. Simplify processes. Celebrate progress."
In her free time, she enjoys reading, drawing and writing. Nefertiti is the mother of a curious and compassionate seven-year-old, with whom she enjoys rediscovering the world.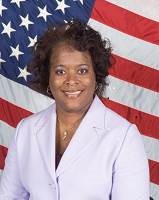 Wanda Dandridge: Wanda Dandridge is a subject matter expert on financial management systems for the Defense Logistics Agency (DLA) Energy located at Fort Belvoir, Virginia. Her government career spans over 15 years, starting as an Army intern in financial management, then subsequently emerging as a transformational leader with DLA specializing in budget analysis, logistical support and employee development. Wanda's greatest career accomplishment is receiving the Federal Employee of the Year Award with DLA Energy Pacific in 2012. Her philosophy is to lead by example while fostering others into their desired purpose. She is a Certified Defense Financial Manager (CDFM) who enjoys volunteering in her local community.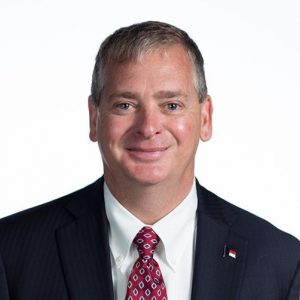 Chris Estes: Chris Estes is the Finance, Operations & Technology Leader for the U.S. SLED at EY. He served as North Carolina's Secretary and Chief Information Officer (CIO) for the Department of Information Technology. As a member of the governor's cabinet, he provided oversight of information systems projects and managed IT services for state agencies, local governments and schools. He was an Executive Committee Director for the National Association of State Chief Information Officers (NASCIO). He also chaired NASCIO's National Innovation Community. He is a recipient of the North Carolina Order of the Long Leaf Pine and several CIO of the Year awards.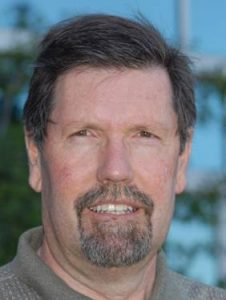 Glen B. Alleman: Glen B. Alleman leads the Program Planning and Controls practice for Niwot Ridge, LLC. In this position, Glen brings his more than 35 years of experience in program management, systems engineering, software development and general management to bear on the problems of performance-based program management. Glen's experience ranges from real-time process control in a variety of technical domains to product development management and program management in a variety of firms including Logicon, TRW, CH2M Hill, SM&A and several consulting firms before joining Niwot Ridge, LLC. Glen's teaching experience includes teaching university-level courses in mathematics, physics and computer science.
Meredith Trimble: Meredith Trimble is a former municipal official and Town Council Acting Chair, who focused on strategic planning, annual budgeting and bonded infrastructure projects. Her government experience also includes posts in both federal and state-level executive branch agencies: Associate Editor of the Federal Election Commission's FEC Record and Director of Education for the CT Office of State Ethics. In her current role as a Content Manager, Editorial with Tyler Technologies, Inc., she writes content to help empower those who serve the public. Her current focus is to help facilitate data-enabled organizations and create connections between governments and those they serve.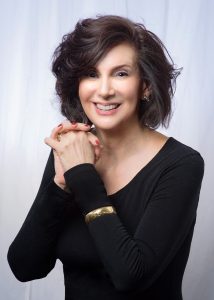 Deborah Burns: Deborah Burns' story has always been about invention and reinvention. She's lived those two keywords throughout her career as a women's media Chief Innovation Officer (CIO), a leader of brands like ELLE Décor and Metropolitan Home, an industry consultant and throughout a creative pivot that led to the award-winning memoir, "Saturday's Child."
The experience of becoming an author illuminated the path to her second book, "Authorize It! Think Like a Writer to Win at Work & Life." Now, Deborah combines her business and creative expertise in professional development workshops that improve outcomes and help everyone invent, reinvent and live up to their career potential.
You can connect with Deborah on LinkedIn or at her website.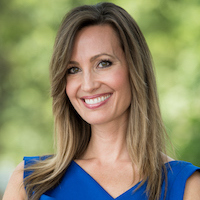 Jill L. Barrett: Jill L. Barrett, PCC, is Chief Executive Officer of Evolve, a Washington, D.C.-based coaching and organizational development firm she founded in 2015. Named a top innovator who is shaping the region's future by "Washington Life Magazine," Jill is a sought-after coach, speaker and consultant. She has coached executives and emerging leaders at a wide range of organizations including Google, WarnerMedia, D.C. Public Schools, Salesforce, Merrill Lynch, Ball Corporation and other regional, national and multinational organizations. Jill holds an Integral Coach® credential from world-class coaching school New Ventures West and a Professional Certified Coach credential from the International Coach Federation.