An Interview with Greg Vartan, Candidate for Summit, NJ Common Council
As Greg Vartan, a 2016 candidate for Common Council in Summit, NJ, knocked on doors around the small suburban community, one question followed him wherever he went: "Why do you want to run for office?" After all, he was only a 23-year-old recent college graduate who worked in the private sector and volunteered with the local Emergency Medical Technician squad in his spare time.
Although some millennials look to become change-makers at the federal or international level, Vartan and others are starting to realize that they can impact change in the world by getting directly involved in their own local communities and governments. The progressive group Run for Something, has recruited 1,200 millennials to commit to run for office since the 2016 election.
Vartan decided to run for an open seat on the town council this past year, and his story serves as a roadmap for other millennials looking to run for office in upcoming election cycles. He started exploring a campaign in early spring last year, and initially consulted current and former elected officials in town. He grabbed coffee with them to learn what steps he would need to take to get elected and also reached out to Summit voters to see what local issues were most important to them. Through these conversations, he was able to absorb knowledge about the municipal government, and understand why he wanted to run for office.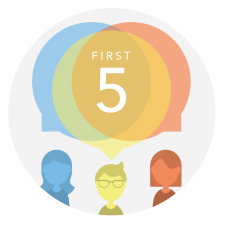 "There had been a lot of people that had made the town a great place for me and my sister to grow up, so I wanted to use my skills to make the community that I loved even better for future generations," Vartan explained.
During the summer, the campaign was in full swing, and Vartan admitted that time management and finding volunteers for his campaign were his biggest challenges. Despite extensive fundraising efforts through his website and a robust field operation, there simply wasn't enough time, money or staff members to do everything.
Consequently, Vartan was forced to make a number of crucial decisions along the way. Should he be out canvassing neighborhoods or making phone calls in the office? Should he continue trying to find more volunteers, hire a consultant, or do the work himself?
After months of hard work and campaigning, on Election Day, Vartan lost by nine votes to his competitor, and as he explained, "Any two of the 750 decisions I made could have gotten me ten more votes or lost me ten more votes."
Despite the disappointing outcome of the election, Vartan was able to reflect and take away important lessons about being a millennial running for office:
Focus on messaging and staff early: Every day counts when running a campaign, so be sure to have a clear message and a staff in place to help distribute that message quickly. If the campaign fires on all cylinders early, it makes it easier to make decisions later in the race. Although the outcomes of each decision are uncertain until Election Day, having a strategy and a consistent message will help you reach as many voters as possible.
Leverage experiences: When consulting with previous office holders, Vartan found that everybody was eager to share their experiences and advice. He also used his own experiences growing up in Summit and in the private sector to connect with voters in the community, many of whom were long-time residents with extensive private sector success.
Create a personal connection: Although social media and data can be helpful, Vartan stressed making face-to-face connections with voters. He accomplished this by attending meetings with different groups and councils around town and knocking on almost every door in his ward. This also helped him break down negative preconceived notions about millennials.
Although he was unsuccessful this time, Vartan has not been discouraged from running for office again. His slim margin of defeat and the mistakes he learned from during the process have encouraged him to explore opportunities to run in the future. "There are a lot of moving pieces, but I may run again if I think it is the best thing for Summit." Until then, he plans to continue to work in the private sector and stay active in the community.
If you love hearing millennial stories straight from the source, check back the first Thursday of every month for a new inside perspective from young govies. If you want to be our next featured millennial, email us here.
This post is part of GovLoop's millennial blog series, First 5.