Fragmented information gets in the way of a modern digital constituent experience. When the data that supports government processes or citizen identity lives in siloes, "interactions take a lot more time," said Andy Curtis, Principal Database Specialist at AWS. "There's a lot more friction."
In the future, constituents will expect to interact with government largely online, in streamlined and automated processes. Migrating data to the cloud is key to making this happen.
Data-Driven Vision
Data drives the government mission, but that data often isn't readily available. "A lot a data is just trapped in various silos," Curtis said. "The Department of Zoning won't share property data with Building Permits, who won't share it with the county assessor, which makes building and real estate interactions manual and inefficient," Curtis said.
By consolidating data, and managing it more effectively, government can build an end-user experience defined by self-service portals, empowering citizens to find information and fill out forms online, and be automatically processed where possible, Curtis said.
For state and local government, that kind of simplicity drives economic development: People want to live and work where it's easy to do business. It can bolster democratic institutions as well, providing citizens with greater transparency on how tax dollars are being spent.
Toward Unified Data
To bring this vision to life, government needs to overcome certain stumbling blocks. It can be difficult to align records in a fragmented system, so that the same citizen is recognized across multiple agencies.
In addition, government needs to ensure rigorous security around its data.
There needs to be good governance as well, as agencies leverage AI to make more effective use of data. "We need to make sure that in the spirit of trying to automate and make things more efficient, we don't put in some unintended biases," Curtis said.
All this starts with modernizing databases to the cloud as a way to reduce technical debt and simultaneously spur innovation. With fully managed open source databases, administrators can spend more time building new schemas and new digital products, and less time patching and tuning systems, Curtis said.
The next step is integration, Curtis said. "You want to build the data lake, the centralized spot where all the different developers and data scientists can start getting all the data they need to build things like self- service portals, things that create a seamless digital experience," he said.
AWS provides an ecosystem where key tools — for master data management, business intelligence, data science — all are linked within a common security framework. This makes it easy to create new digital experiences in support of more seamless interactions.
"With the Amazon cloud, we make that transformation possible, and we do it in a foundational way," Curtis said. "The first step is getting your databases into the cloud, integrating your data into a data lake and then leveraging machine learning tools and services to innovate."
This article appears in our guide, "Agency of the Future: How New Possibilities are Emerging in the Present." To read more about how agencies are anticipating future needs, download it here.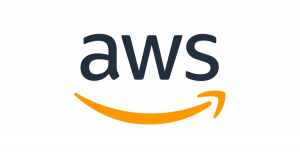 Photo by fauxels at www.pexels.com