Cybersecurity isn't a term that most of us adults grew up hearing in middle school or throughout our latter college years. Even today, most millennials in the U.S. — 64 percent — say no teacher, guidance counselor or supervisory adult has ever mentioned the cybersecurity career field to them.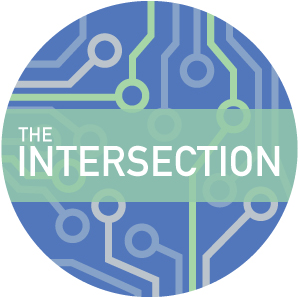 That's the reality governments and corporations are up against. But the National Security Agency is working to change that paradigm through a new nationwide initiative: NSA Day of Cyber. The goal is to inspire and motivate students to follow educational paths leading to cyber and STEM careers. Here's how it works:
"Students meet and engage with six NSA cyber experts and interact virtually with them to explore their journeys, backgrounds, and skills used in their everyday roles," according to the NSA Day of Cyber website. "Students take a seat beside these NSA mentors in the NSA Cyber Threat Center and solve exciting and challenging real-life cyber scenarios."
Keep in mind that all of this is happening via a cloud-based platform provided by the Maryland firm LifeJourney. The company specializes in providing career simulation experiences for students to test drive future careers in STEM.
Students aren't the only ones who can benefit from the web-based program. Organizations and parents are encouraged to register for an account and help to raise national awareness for STEM and cyber science careers.
The NSA initiative will be formally unveiled at CyberMaryland 2015 on Oct. 29 in Baltimore. So far, nearly 1 million individuals have pre-registered for the free, online program through various partners, including the Computer Science Teachers Association, said Kim Paradise, Vice President of Partnerships for LifeJourney. Other partners include the Boys & Girls Club of America, Carnegie Melon, Black Girls Code and Baltimore County Public Schools.
The online program should be available for use by mid- to late-November.
"What we've tried to do with this partnership is to create really a turnkey way for our schools to bring" cybersecurity into the classroom, Paradise said. "Sometimes it's the first introduction to cyber and the skills."
The self-guided, interactive program runs about three to five hours, depending on the pace of each user. There's an introductory video that familiarizes users with the team of NSA mentors from various cyber backgrounds, including a Data Scientist, Intelligence Analyst and Cyber Linguist.
Working alongside the mentors, students are given pre-populated, real-world scenarios to work through. One example may include how best to respond to an insider threat situation.
Students are asked to rank their favorite mentors, and that information is used to help generate a personalized cyber resume. It's not like a traditional resume, but rather a roadmap that helps students decide what courses they should complete to ultimately achieve their desired career in cybersecurity.
Although the national demand for cyber professionals is rapidly growing, the pipeline of qualified candidates is not keeping pace.
In 2014, there were more than 230,000 job postings for cybersecurity, an increase of 91 percent compared with 2010, according to a recent survey by the National Cybersecurity Alliance and Raytheon.
"In the U.S. alone, companies posted 49,493 jobs requiring CISSP certification (considered the goal standard in information security certifications) last year, however, there are only 65,362 CISSP holders, the majority of whom are already employed," the report noted. "This talent gap has serious implications for domestic and international economics and security and must be addressed."
At the end of the day, a major win for NSA would be to have a pipeline of students interested in cybersecurity and a bigger talent pool from which the government and industry could recruit, Paradise said.