Still don't have a Halloween costume? That's ok! We've come up with six costume ideas that you can probably pull from your own closet. The best part? Each of these costumes celebrates an accomplished woman in government. Pick your favorite and show your support for ladies in the public sector!
Madeleine Albright
If you happen to speak Czech like our first Madam Secretary of State, this might be the government lady costume for you. Grab your sparkliest lapel pin (you have that, right?) and a colorful suit. Anytime someone gives you lip, just tell them to "Read my pins!"
Ruth Bader Ginsburg
There are only three things to do with an old graduation robe: walk around your house while humming the graduation song, pretend to be a wizard, or dress like a Supreme Court Justice. This Halloween, opt for #3. Add a little lace to your collar, put on a pair of glasses, and you'll be all set to dispense justice like the Notorious RBG.
Michelle Obama
You probably don't have time to get the First Lady's arms workout done before Halloween, but that's ok. Thanks to her active policy agenda, there are plenty of things you can do to show your Michelle Obama side. Wear your favorite workout gear. Every time you see someone standing around, run up to them and say, "Let's move!" Alternatively, you can grab a basket full of veggies to show your enthusiasm for healthy eating. Of course, if you go that route, you have to use her signature "turnip for what?" line at least twice.
Clara Barton
Clara was a busy lady. She was a nurse, worked in the U.S. Patent Office, started two different government departments for soldiers, and then founded the American Association of the Red Cross. That gives you lots of dress up options but I'm guessing you don't have a Civil War era dress hanging in your closet. Instead, I'd stick with a nurse's outfit with a few red crosses on it for flare. 
Eleanor Roosevelt
Despite being born into high-class society and then becoming First Lady of the U.S., Eleanor Roosevelt always dressed with functionality in mind. That makes sense, since she was always busy helping out depression-era and then war-era compatriots. For this look, you'll want a baggy dress, preferably with a collar. If you have a fur coat, even better! Throw your hair in a bun and don't forget her signature pearls, too.
Nancy Pelosi 
Again a color suit will serve you well here but if your wardrobe isn't quite on par with Mrs. Pelosi's, don't fret. You can opt for a California flag t'shirt and some Democratic Party schwag. You might also want a badge that says #1 since you're the highest-ranking female politician in American History. You go, Nancy!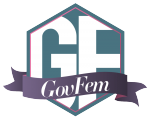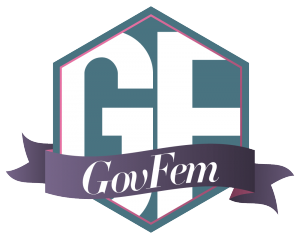 Have another idea for a costume celebrating in women in government? Let us know in the comments section below!
Photo Credits: Andrew Harrer, The White House, National Park Service, Bettmann/CORBIS, Politico