The digital age is here, and management and program analysts are needed more than ever. Entities, such as corporate, government, and nonprofit organizations, depend on technology to help advance the way companies operate internally and externally. Management and program analysts will always be essential because without them companies will not be able to operate efficiently and expand in the future.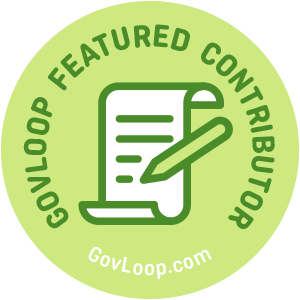 The Bureau of Labor Statistics reports there were about 876,300 professionals who held these positions in 2019. Management and program analyst positions are typically found within the banking/financial, consultant, scientific and technical industries. The Bureau predicts that there will be an 11% increase in demand for analysts by most employers between 2019 and 2029.
Management and Programs Analysts in Government
Similarly, there has been an increase in demand for analysts in the federal government over the years. In fact, management and program analysts were the fifth most popular position held in federal agencies in 2018, with about 45,850 employed at that time.
These positions are classified under the General Schedule payscale (GS) which determines how much a professional is compensated for their role based upon the level of skills and education they previously obtained. For instance, the management and program analysts occupation scale can range between a GS-4 to a GS-15. Those who start at a GS-4 are considered to have entry-level responsibilities, while those who hold a position at around GS-15 have senior-level responsibilities.
A great benefit of working for the government is that it always gives its employees opportunities to grow. Therefore, those at the lower end of the spectrum will be able to move up on the scale by completing numerous paid trainings and earning seasoned experiences while on the job.
How to Stand Out to Employers
Education: Entry-level positions as management and program analysts, in both governmental and private sectors, require candidates to have a college degree. Employers tend to gravitate towards those who have a background in business, accounting, finance or public administration. These majors typically focus on the analytical skills needed to succeed in this field. Furthermore, those who gain a degree in computer science or have experience in technical work may be better suited as a program analyst.
Certifications and internship experience: Earning certifications in computer programming or management shows potential employers that a candidate took the extra step to perfect some of the technical or statistical skills that they would have been introduced to while on duty. Employers also love those who were able to acquire internship or volunteer experiences in the field during or after their academic career. This displays a person's dedication to learn the ins and outs of the position.
More education: Lastly, furthering your education and obtaining a Master's degree will allow you to stand out among other candidates, and negotiate a higher starting salary. Many senior-level positions as management and program analysts require years of experience in the field. However, the timeline could be cut nearly in half if the prospective employee applying already has a master's in business administration (MBA), public administration, accounting, finance or related fields.
Qualities and Skills That Make a Great Analyst
When applying for management and program analyst positions, it is crucial to highlight the experiences on your resume that reflect how you possess the following qualities below. These traits could have been developed in any setting and do not necessarily have to relate to your major or academic background in general. For instance, a person could have cultivated these skills while participating in extracurricular activities at school or during past job or internship experiences.
Analytical skills: Analysts need strong analytical skills to be able to thoroughly examine the technical programming and processes that are utilized daily by their company. Without these skills, many errors in the data in question would go unnoticed and could harm the organization's future potential to grow.
Excellent verbal and written communication skills: One of the analyst's primary duties includes writing clear and concise reports for senior management. They are required to document their observations based on the information examined and provide sound recommendations that can help influence the way the business operates.
Great interpersonal skills: Professionals in this field need to be able to collaborate with others and not be afraid to voice their concerns or questions. As an analyst, it is common to work in a group setting where it takes a team of analysts to complete the tasks at hand.
Strong time management skills: Most of the time analysts work on multiple assignments at once. They are also expected to consistently attend meetings with other departments and senior management to provide updates on their internal and external productivity. It is important for potential candidates to be able to balance all that is needed of them in order to keep afloat with the organization's demands.
Briana Richardson-Jones serves as a Justice Department (DOJ) program analyst. Before becoming a federal employee, she pursued a Bachelor of Arts in English and a Master's of Science in criminology with a public policy concentration. She believes she can help prospective and new employees navigate government efficiently while currently doing the same. Briana has discovered creative tips that can help others "work smarter" in the future. She also plans on combining her love for writing and criminal justice to educate readers about current events and community issues affecting people worldwide.