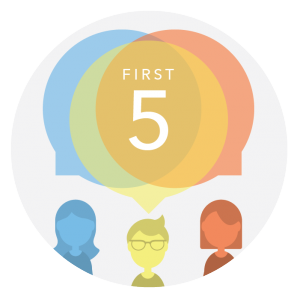 The cherry blossoms just reached peak bloom in Washington, D.C. and spring is spreading all across the country, and we all know what that means. Summer vacations!
And… it means it's time to think about what you'll be doing fall of 2017. That's right, I'm talking about grad school.
Graduate education is a topic that has been covered extensively on GovLoop. There have been blogs about whether grad school is worth it, a list of best degrees to help you get into government, advice on what to consider when choosing a degree, a guide to the Masters of Public Policy, and even tips on balancing grad school with a full-time job.
Why is this?
The answer is simple. Graduate education among public sector officials is becoming more and more common. According to a 2014 Congressional Research Service report on characteristics of public and private sector workers, over 25% of public sector workers had an advanced or professional degree, compared to only about 10% of private sector workers.
In addition, between 1976 and 2013, the number of public sector workers with an advanced or professional degree increased by 11.4%, while the number of private sector workers with those degrees increased by 6.6%. This trend is only going to continue in the future. All this is to say that many Millennials face the question of graduate school at some point. It's something I faced as I decided whether applying to law school was the right choice for me. (It was.)
Grad school admissions also take a long time, so while fall 2017 might seem like it's ages from now, it's important to start considering your strategy now if you think you might be interested in furthering your education.
The first step in the process is deciding whether grad school is right for you. There are several resources to help you with this decision (like the links included above!), but in the end, this is a decision only you can make. Some things to consider:
What do you want to do in the future? Is a graduate degree necessary for that? Look at people who are in positions you're interested in. What sort of experiences and academic backgrounds do they have?
How does a graduate degree factor into your work experience? Have you just graduated? Can you wait to start your career for two or three years or even longer? Does your desired program require work experience? If you have already been in the workforce for a while, how will a graduate degree benefit your career?
For the purposes of the rest of this blog, you've decided to pursue a graduate degree! Congratulations! Let's move on to the next step. What program do you want to pursue? Is management your dream? Fantasize about spending your days in a courtroom? Want to create and enact policies that will change people's lives? Interested in delving further into computer science and cybersecurity? There are countless graduate programs, ranging from public policy to law to management to cybersecurity to public health and more.
However, make sure you understand what a degree in that field actually means. It's easy to get caught up in idealized fantasies. For example, law school is nothing like the TV show How to Get Away with Murder, and having a masters degree doesn't mean you'll automatically be rushed to the front of the line for government job applications.
Once you've decided on a program, step three is figuring out particular schools you're interested in and what they require for admission. While some masters programs do not need an admission exam, many do. Does your program require the GMAT, GRE, or LSAT? When is the test offered? Are there test centers close by? Which test dates will your desired program accept? For example, the last LSAT many schools will accept for a cycle is the December offering. When choosing a test date, you should consider when you want to apply for the program as well as how long it will take for you to study. If you're working full-time, establishing an effective study schedule is especially important.
Ideally, you'll have taken any of the required tests by early fall so you have time to retake them if you need to improve your score. In early fall, you should also start the next step: gathering your application materials. Most graduate programs require undergraduate transcripts, letters of recommendation, and a personal statement, among other items.
If you've been out of school for a few years, it's important to get back in touch with your undergraduate institution so they can provide transcripts and other necessary forms. In addition, you may have to get back in touch with old professors, depending on whether your graduate program wants letters of recommendation from academic or professional contacts.
Understanding why you've chosen your particular graduate program will come in handy in your personal statement. This is the space to express your interest in the public sector and why you think this program will help you achieve your goals. If you're feeling stuck, check out some online tips for writing compelling statements.
Once you have all of your materials collected, proofread, and triple-checked, it's time to submit. Make you sure you know whether your programs prefer electronic or physical applications. Check again for any typos. Ensure that your recommenders know how and when to submit their letters. Proofread everything one more time. And then just let it go. Submit your applications, and celebrate all the work you've put into the process over the last few months. You did it!
Now you just have to wait and let the decisions roll in. And then decide which program you'll be attending next fall.
Happy spring!
For more pieces about millennials in public service, check out our weekly GovLoop series, First 5: Advice from millennial to millennial.