Managing the managers? Is that even possible? Government's task: public management (aka managing the public service realm and all its facets.) This not only entails managing current systems and programs, it can also require new evaluations of management after certain crises arise.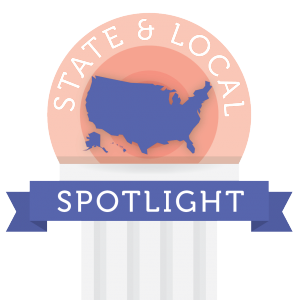 State and local governments have a critical role to play when attempting to make the management process smoother for the federal government. Creating a system in which state and local govies (as well as federal govies) come together to form a government version of Trip Advisor is one way to standardize ratings for government's management. Trip Advisor allows people from around the world to rate and review various events, organizations, and enterprises; making planning for trips a smooth ride. Paul Posner, Professor of Public Administration at George Mason University, believes government's Trip Advisor is the ticket to an improved government led management system.
Posner sat down with Emily Jarvis on GovLoop's State and Local Spotlight to discuss the need for an improved system of management within government and what state government's role should be in doing so.
Unexpected events and/or crises can and have hindered governors' ability to live up to their intended promises. "Governors can be blindsided by a whole range of problems that they could not predict when they ran for office," Posner stated. He cited former Governor of Massachusetts, Deval Patrick's, hardships in the wake of his administrations. In Posner's article, Government's Management Failures to Come, he discussed the blame Patrick received from events such as the loss of a five year old due to the Department of Children and Families' mismanagement to setbacks in the rollout of the state's Affordable Care Act health-insurance exchange. Events and issues such as these can be quite harmful to the potential success governors could have with various social and political initiatives. "They are motivated by a desire to do new things, but often get saddled with problems in management. It can be crippling to anything they do," Posner said. So is there a way to work around these sort of issues?
Accountability seems to be the key to success in government's management structure. Governors (and other leaders within government) can work to make sure that bureaucracies are held accountable for what they do. In other words, leaders need to get more active in holding themselves and others accountable for proper management, which includes assessing successes and failures of management- at all levels of government. "We need to have a high level group at the federal and state level who periodically assess how well agencies are managed. From things to how well are administration programs doing to how well does media cover these events," Posner proclaimed. Government's Trip Advisor mentality would require a "need to periodically evaluate social media, use the tools of public engagement, develop scorecards and teams with credibility in media to shine a light on these issues," Posner furthered.
Without initiatives that bring the issues within government's management system to light we may continue to face the same issues in the future. Posner stated in his article, featured in the Governing, that "While the media and public often view management problems as being caused by short-term leadership or situational factors, in fact the failures of government programs typically stem from chronic and perennial shortfalls in management capacity, incentives, technology and cross-sector collaboration." But there are more consequences to mismanagement, at all levels, than what may meet the eye. Not only do the immediate repercussions hinder the flow of government's ability to govern and provide the services they are intended to provide, but crises can also have long-term consequences. "We all pay a price," Posner highlighted. Finances allocated to these crises means smaller budgets for hiring the next generation of government workers, as well as less money for training current govies.
Attempting to address mismanagement sooner rather than later may, at times, be a guessing game. But by institutionalizing a form of accountability, among all parties and levels of government, government will be taking the first step in breaking the mismanagement chain.