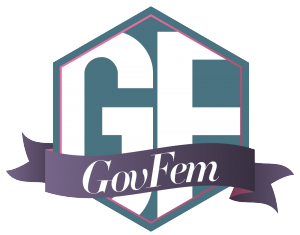 Through GovFem, we're hoping to provide resources and advice to help our female GovLoopers working in government. Unfortunately, that won't happen overnight. In the meantime, check out my top ten book suggestions for women looking to get ahead in their career:
Ask for It: How Women Can Use the Power of Negotiation to Get What They Really Want by Linda Babcock
I have never been more proud of myself than when I negotiated my salary for the first time. But after reading this book, I realized that I did half of my negotiating wrong and could have done the other half better. Thankfully, this book offers great lessons for the next time I have to negotiate in my career.
Mistakes I Made at Work: 25 Influential Women Reflect on What They Got Out of Getting it Wrong edited by Jessica Bacal
Bestselling authors, the founding editor of Jezebel, a Stanford psychology professor, and one Director Emeritus of McKinsey & Company are just a few of the women who share their best career advice garnered from personal, professional mishaps.
The Confidence Code: The Science and Art of Self-Assurance–What Women Should Know by Katty Kay and Claire Shipman
This book is all about confidence–what it is and how to get (or fake) it. What I like most about this book is that Kay and Shipman show a lot of empathy. Confidence comes naturally to very few people, and the authors don't shame you into feeling bad that you don't have it. Instead, they offer practical advice on how to understand and accomplish a trait that can feel impossible to grasp.
Lean In: Work, Women, and the Will to Lead by Sheryl Sandberg
I know, I know. Who hasn't read Lean In?! That's exactly why I put it on the list. Not only does the book offer stellar advice, it also provides an easy conversation starter for talking with women or men, professionals or friends about the challenge of balancing your work and personal life.
Nice Girls Don't Get the Corner Office: 101 Unconscious Mistakes Women Make That Sabotage Their Careers by Lois P. Frankel, PhD
Generally, I dislike books that focus on what women are doing wrong, or generally classify habits as being "girly". This book does both of those things. But the tips here are useful, and shouldn't be missed. Sometimes it really is the small things that make all the difference.
On the Edge: The Art of High-Impact Leadership by Alison Levine
This isn't a book for women, specifically. But it's a worthwhile (and fun!) read about how to apply necessary leadership skills in extreme environments. Levine offers insights from experiences climbing the world's tallest mountains but, as a government employee, you can probably draw parallels between her in-the-moment decisions and the high-impact decisions you make for our country every day.
I Shouldn't Be Telling You This: Success Secrets Every Gutsy Girl Should Know by Kate White
Written by the editor-in-chief of Cosmopolitan magazine, this book is focused on taking your career from steady to stellar. Admittedly, White bases many of her insights on her experience in the Manhattan publishing world, rather than in the public sector. However, her advice is universally applicable for any woman looking to kick start her career.
Bossypants by Tina Fey
The book is a hilarious recount of Tina Fey's early career, but it also offers some real nuggets of wisdom about how to promote yourself in a male-dominated industry. It's a fun way to get a bit more confidence.
Own the Room by Amy Jen Su and Muriel Maignan Wilkins
Especially in the public sector, having the ability to lead and communicate effectively is crucial to career success. Su and Wilkins offer invaluable, practical advice on how to build a leadership presence that influences others. What's more, their insights are applicable to any female in the workforce, not just those in management positions.
Leading from the Front: No Excuse Leadership Tactics for Women by Angie Morgan and Courtney Lynch
Two former marines wrote this book. They offer 10 practices to becoming a powerful leader, which are helpful. However, I think the real value of this book is the authors' insights into getting ahead in a male-dominated environment. They specifically address how gender can play a heavy role in forming leadership perceptions, which is a hard truth that needs discussing.
Do you have other book suggestions for women in the public sector? Let us know in the comments section below. We would love more ideas!
Photo Credit: Flickr/Pimthida
This reading list was originally posted in December 2014.