Having a rough day? Week? Month? I hope not, but in case you are having a bit of a slump, don't feel bad. We've all been there.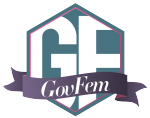 Public service is a tough job sometimes and, when you add the additional obstacles that women in government face, it can be downright grueling. Nevertheless, other women have been in your place and made it through to become awesome leaders in government.
Take a little heart from them. Below are a few quotes from those women to motivate you, challenge you, and remind you that you're not alone in the fight to advance government and your career. 
On the importance of including women
"It has always been that girls should have the same opportunity to dream, aspire, achieve, to do whatever their God-given talents are, as boys. There should be no place where there isn't a welcome mat for women." – Ruth Bader Ginsberg, U.S. Supreme Court Justice 
"Women are leaders everywhere you look ― from the CEO who runs a Fortune 500 company to the housewife who raises her children and heads her household. Our country was built by strong women and we will continue to break down walls and defy stereotypes." – Nancy Pelosi, 60th Speaker of the House of Representatives
"I have a commitment, like all of government does, to bring women and monitories into our agency." – Ann Dunkin, CIO of the Environmental Protection Agency
"When the women of the country come in and sit with you, though there may be but very few in the next few years, I pledge to you that you will get ability, you will get integrity of purpose, you will get exalted patriotism, and you will get unstinted usefulness." – Rebecca Felton, first female U.S. Senator (D-GA), in an address to her Congressional colleagues 
On facing challenges
"You gain strength, courage and confidence by every experience in which you really stop to look fear in the face. You are able to say to yourself, "I lived through this horror. I can take the next thing that comes along." You must do the thing you think you cannot do." – Eleanor Roosevelt, former First Lady of the United States
"A surplus of effort could overcome a deficit of confidence." – Sonia Sotomayor, U.S. Supreme Court Justice
"Take criticism seriously, but not personally. If there is truth or merit in the criticism, try to learn from it. Otherwise, let it roll right off you." – Hillary Clinton, former U.S. Senator (D-NY)
On the importance of role models
"I never went into physics or the astronaut corps to become a role model. But after my first flight, it became clear to me that I was one. And I began to understand the importance of that to people. Young girls need to see role models in whatever careers they may choose, just so they can picture themselves doing those jobs someday. You can't be what you can't see." – Sally Ride, first American woman in space
"It's good to have female or minority role models. But the important thing is to have mentors who care about you, and they come in all colors." – Condoleezza Rice, former U.S. Secretary of State
"I hope I've been able to show other young girls that as long as you work hard and you're committed to fight for your education, that anything's possible." – Susana Martinez, Governor of New Mexico
"The door might not be opened to a woman again for a long, long time, and I had a kind of duty to other women to walk in and sit down on the chair that was offered, and so establish the right of others long hence and far distant in geography to sit in the high seats." – Francis Perkins, former Secretary or Labor and first female Cabinet member 
On leadership
"A leader takes people where they want to go. A great leader takes people where they don't necessarily want to go, but ought to be." – Rosalynn Carter, former First Lady of the United States
"I have an almost complete disregard of precedent, and a faith in the possibility of something better. It irritates me to be told how things have always been done. I defy the tyranny of precedent. I go for anything new that might improve the past." – Clara Barton, founder of the American Red Cross
"I was doing an interview on a panel of women. The question was, 'Is it more important for a woman to be respected or liked?' My view is you can actually be both — if you add being decent." – Valerie Jarrett, Senior Advisor to the President
On success
"Success isn't about how much money you make, it's about the difference you make in people's lives." – Michelle Obama, First Lady of the United States
"The power I exert on the court depends on the power of my arguments, not my gender." – Sandra Day O'Connor, first U.S. Supreme Court Justice
"Women asking for raises should not only know their value, but they should ask with the confidence that they're helping the company to be successful." – Kirsten Gillibrand, U.S. Senator (D-NY)
"Strong women get things done! Be passionate, be courageous, be your best." – Gabrielle Giffords, former U.S. Representative (D-AZ)