January has been a busy month, to say the least. We inaugurated a new president and said goodbye to another. Millions of women marched for their rights and political views. And most government agencies got a new boss.
With all that commotion, you might have missed some of the news stories and commentary below the fold. Don't worry, GovFem compiled the top five articles you might have missed (but definitely want to read) during this busy month:
5 Lessons From the Women's March That Can Boost Your Career Whether you joined the millions marching on January 21st or not, there are valuable lessons to be learned from the Women's March on Washington. Let your voice be heard in the workplace with tips from this article.
Why Women Shouldn't Try to Be Like Men at Work This article is a promo for former CitiGroup CEO Sallie Krawcheck's new book. But she offers succinct answers to some big questions in this interview, like whether or not you should network or be aggressive to succeed.
The Trump Administration's Hiring Freeze Will Impact These People the Most You've probably heard about the new administration's hiring freeze for feds. As this article points out, the freeze will impact some groups (women and minorities, to name a couple) more than others in government. Read to understand why.
6 Things You Can Do to Support Workplace Diversity Not in HR? No problem. You can still help your organization become a more inclusive and diverse workplace. This article gives you a few ideas to get started.
Breakthrough Women Fast Facts Whether you were hoping for HRC to be the first female president or not, you can probably agree that it's great to see women succeed in government. Here's a heartening survey of women who have broken glass ceilings throughout the public sector so far.
And in case you missed them, check out this month's other GovFem posts: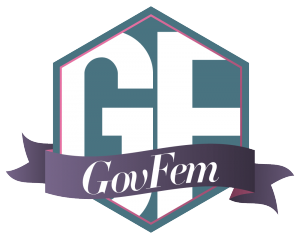 Every month, GovFem compiles a list of the top articles about women in government from around the web. If you have an article you think should be included in next month's reading list, email [email protected] with your suggestions.