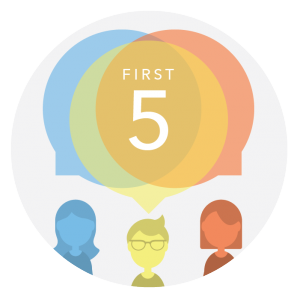 You've probably heard that you should use LinkedIn for your professional endeavors. But you might still be confused about how to use the website or just don't know what LinkedIn can do for you. To get started, why don't you try to join some of LinkedIn's pre-existing groups?
Why join? Basically, LinkedIn groups are like group texts through which you can get the latest and greatest updates about a specific topic. One such topic just happens to cover millennials.
And it isn't all about job searching. Joining these groups allows you to also share your experiences and best practices with other like-minded professionals.
To help you get started, we've identified 5 awesome groups for millennials:
Whether you've just come out of school or you're at a crossroads about what career move you should make, join Millennials in Transition. You can use this forum as a tool for job searching or just share some of your concerns in a safe environment. You might even be able to help a fellow millennial in need.
Another group, GenY Millennials-helping-Millennials USA, is an avenue for you to network virtually. Learn from one another and build relationships with fellow professionals.
If you are an international affairs buff or simply want to keep abreast with foreign policy, you should join the Young Professionals in Foreign Policy group. Interact with fellow professionals in both the public and private sectors who are making an international difference.
Managing Millennials – Best Practices and Discussion Group focuses on helping leaders better manage their professional interactions with millennials. It serves as a platform for sharing experiences and best practices around how best to hone in on the unique skills millennials have to offer.
Similarly, Coaches & Mentors of Millennials provides any supervisor, leader, or coach access to peers in the same leadership role as themselves. In so doing, they can connect and request assistance on how to best integrate millennials in their workforce.
There are several LinkedIn groups that are more specific in their millennial focus that were not mentioned in this blog. To find them, just search for "groups about millennials" or "young professionals" in LinkedIn's search bar.
Also, don't forget to tap into your alumni resource by connecting with your alma mater(s) on LinkedIn. It is a great way to stay in touch for future professional inquiries or job searches!
Remember, LinkedIn doesn't have to just be a part of your job search process. You can actively utilize LinkedIn to help yourself grow professionally throughout your career. And if you feel that you still cannot find a LinkedIn group that suits your professional needs, create your own!
This post is part of GovLoop's millennial blog series, First 5.