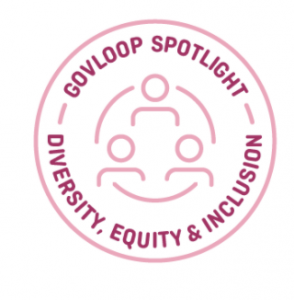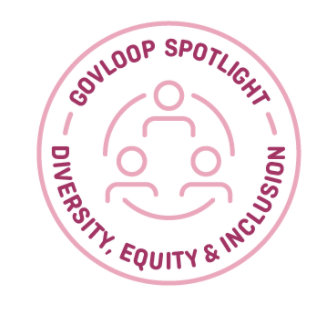 Racial equity isn't an issue that most people are equipped to discuss at work. You might feel uncomfortable, frustrated or unsure of where to start. It's hard to have these talks with colleagues, let alone leaders who set the tone for an organization.
Part of the challenge is that racial equity isn't always defined in the context of work or what it means for individual employees. "What's in it for me?" is a question that some people are likely thinking but not asking.
For employees from marginalized or underrepresented groups, the weight of racial inequities is physically and mentally draining. Whether you bear this burden, consider yourself an ally or feel little connection to the issue, know that the impacts and outcomes have ripple effects.
Teams suffer when employees from diverse racial backgrounds don't receive the necessary support, training, respect and equal opportunities to succeed as their counterparts. Those inequities often trickle down to the customers you serve, the products you design and the policies that shape and govern our lives.
The repeated impacts won't change without honest and open conversations. You don't have to be an expert to lead the charge for racial equity at work. You can start with guiding questions to facilitate opportunities for people to listen, reflect and discuss at their pace.
Here are five questions that you can ask to have thoughtful conversations about racial equity at work and support meaningful progress.
Question 1: What is your understanding of the employee experience at work, especially for individuals from underserved and marginalized racial groups?
Failure to understand how employees experience work perpetuates inequities and can leave them feeling isolated. Isolation can divide teams. But a sense of belonging is fostered when employees' experiences are acknowledged, validated and addressed. To build on this discussion, you might also ask whether leaders have sought direct input from employees beyond an annual survey.
Question 2: Is racial equity a core value at this organization? What can you point to in support of that claim?
Core values aren't one-time statements or written policy. If racial equity is prioritized, employees should know it, see it and feel it. This belief should guide and enhance all facets of how your organization operates. If there is a racial equity policy, consider how your work environment aligns with it. There should be a clear strategy for putting into practice what your organization believes.
Question 3: What does the data show about hiring, promotions, retention and turnover among non-white employees, and how has that changed over time?
Data is a starting point. It can lead to better questions and deeper conversations about the makeup of the workforce. Diverse representation signals that career growth is available for all employees. If your organization says it values racial equity but that is not seen across the workforce, it's time to challenge assumptions and get to the root cause.
Question 4: What efforts are being made to benchmark and evaluate supervisors, especially for those who have high turnover rates on their teams or who have been reported to human resources?
It can be demoralizing for employees to see inequities perpetuated at work, especially when they stem from supervisors. Employees' mental health and performance, as well as overall success of the team are at risk. Leaders should be held accountable for creating an environment where all are valued and supported. If this isn't happening, senior leaders must explain why and what will change.
Question 5: Is it clear to employees what channels and resources are available to support them and to report racial inequities?
There must be a safe and trusted way for employees to honestly share their experiences. If not, good employees will leave or sit silently, unable to fully show up at work and share their talents. Consider the ways your organization might be intentionally or unintentionally suppressing feedback and opportunities for employees to get the help they need.
Give yourself a moment to sit with this information and assess how you feel and how you would respond to the five questions. Whatever your natural next step is — whether that's working with an employee resource group, an executive sponsor, your supervisor or human resources — go in confidence knowing that you have thoughtful questions to guide a meaningful conversation about racial equity.
This article is from GovLoop Academy's recent course, "5 Questions to Guide Your Conversations About Racial Equity at Work." Access the full animated course here.