If there is one quality that executives seek in their employees, it's sustained high performance in the face of ever-increasing pressure and rapid change. But how do you maintain that performance in the face of challenges?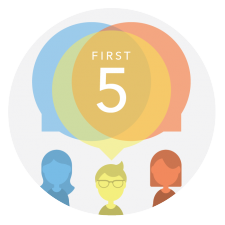 The truth is behind such high performance is wellbeing in mind and body. The same way professional athletes administer self-care is the same way professionals should be taking care of themselves in the workforce. This concept is nothing new. In fact, according to a study featured in an issue of the Harvard Business Review from 2001, the making of a "corporate athlete" must address the body, emotions, mind and spirit.
Just as athletes must train and rest between their matches, so must the professionals of today's modern workforce, or risk burning out. According to the authors of the study, "Companies can't afford to address their employees' cognitive capacities while ignoring their physical, emotional, and spiritual well-being."
Managers and employees alike should take note on how to self-care (taking care of the daily activities of life). When managers practice self-care, they canensure others in the workforce are taking care of themselves for optimal performance. But professionals shouldn't leave it up to their superiors to start practicing self-care.
So how can you become the equivalent of Serena Williams in the workforce? While it definitely takes time and constant re-adjustment, it helps to start with a self-care plan that you can continually develop.
The University of Buffalo offers a self-care development kit and starter plan.
There's no one-size-fits-all self-care plan, but one common thread is to make a commitment to all domains of your life, including your physical and psychological health, emotional and spiritual needs and relationships.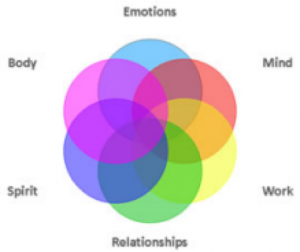 Here are some steps to get you started:
Identify how you cope now. What do you do now to manage the stress in your life? Identifying the main things in your life that cause you stress can help you drop the negative coping strategies. For example, scarfing that pint of ice cream would be a negative coping strategy.
Develop healthy coping strategies. Take a self-care assessment to look at what you're already doing for yourself. Then identify other practices you can incorporate and how you can begin to maintain these self-care practices. You can come up with additional ideas to do in the future to prevent stress and burnout. For example, replace that ice cream with green tea instead.
Be prepared for emergencies. There's maintenance self-care and then there's emergency self-care. Maintaining is developing your daily practices over the long-run but it's important to plan what you would do for extremely trying circumstances, even when rare. For example, a family crisis can leave you overwhelmed. Develop a framework using an emergency self-care worksheet before you're faced with such a crisis so you're in a better state.
Make a commitment to yourself. If you find committing to self-care challenging, explore your reservations. Do you have a tendency to put the needs of others first? If so, it's time to take a step back and realize that it's not only essential to your well-being, but also necessary for you to be there for others, both professionally and personally.
Share your plan. Once you have developed your plan and made your commitment, remember that friends, family, peers and/or colleagues may be good additional resources for exchanging new self-care strategies. They can also provide often-needed support and encouragement. It can even help to start a support or discussion group.
We always have to remind ourselves that it's just like the flight attendant says, "Put on your own oxygen mask first before helping others." When we feel strong and resilient—physically, mentally, emotionally and spiritually—we perform better, with more passion, for longer. We win, families win, and organizations and government agencies that employ us win.
This post is part of GovLoop's millennial blog series, First 5.