If you're interested in professional development, you have probably scoured the internet to find the best ways to rework your resume and best represent your skills and accomplishments. While there is no shortage of resume tips out there, we wanted to compile a few of the best tips to make you shine on paper. Whether you are searching for your first, second or fifth job, everyone can use a resume refresh.
Here are five ways you can give your resume a facelift: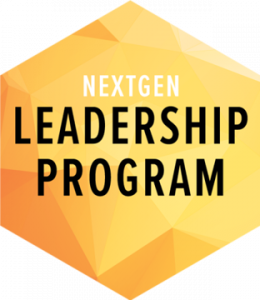 1. Turn your duties into accomplishments. If your resume reads like a job posting, something is wrong. Instead of simply describing the work you did, incorporate language that explains what you accomplished and how well you did it.
For example, it is common knowledge that someone with the title of event planner would do something like plan in-person or online events. In order to change this description into an accomplishment, you could say something along the lines of "raised $50,000 by organizing and selling tickets to a 150-person charity event." The goal is to tell the person reading your resume something that they don't already know and to underscore how well you did that thing.
2. Make it easy to skim. Everyone knows that managers and hiring professionals don't spend a lot of time inspecting each resume they receive. As a result, one of the keys to a good resume is a format that allows the reader to skim it but still be able to pull out the most salient points. You want your resume to convey as much information as possible in as little time as possible. You can do this by keeping your bullets under two lines, maximizing the first few words of your bullets, and having a separate skills section.
3. Quantify when you can. Using as many facts, figures and numbers as you can in your bullet points is an easy way to show how much you have accomplished at each position. Quantifying your experience goes beyond showing what you did to show exactly how much you did.
For example, "Facilitated fundraising outreach over the course of 6 months to coalition members and 50 local businesses," will make you sound much more impactful than saying something like, "Conducted outreach to coalition members and local businesses." Even if you don't work directly with numbers, it is easy to quantify your accomplishments by focusing on the range, scope, and frequency of what you did.
4. Leverage the power of key words. Tailoring your resume to the job description of every job you apply to can be taxing, but it is worth it. Take the time to scan the job description and see what words are used most often. Then, use them where you can in your bullet points. This will ensure you are noticed by automated resume scanners as well as hiring managers.
On the same note, be sure to avoid empty words in your bullet points. Vague and overused terms like team player and hard worker are ineffective in capturing how you qualify for a specific job.
5. Don't ignore the little details. While the majority of hiring managers will focus on the acomplishemnts, skills, and actual content of your resume, it is important to make sure you are staying on top of the little details. Your resume should be grammatically flawless and contain no typos—it can be a good idea to have a friend or colleague read over it with a fresh pair of eyes before you start sending it out.
Additionally, you should always save your resume as a PDF using an appropriate file name. When emailing out your resume, PDF format saved as "First Last Resume" ensures that the formatting won't look wonky when a hiring manager opens it and there will be no confusion on whose resume they are looking at.
Want more career development resources? The NextGen Leadership Development Program could be for you. Learn more about what you can get out of the program here.