Breaking into the Old Boy's Club. It's an adage that's a little worn out and in some cases a little overblown, I know. Nevertheless, it's a nice summary of what many women find to be a real hurdle in their careers – getting less than equal treatment relative to their male counterparts.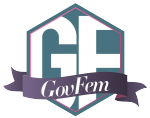 Especially in male-heavy fields like STEM and defense, an "us vs. him" dynamic can form in the workplace where women aren't treated with quite the same respect or responsibility as men. That begs the question: how do you change that dynamic?
The answer to that question is likely two-fold, with both personal and organizational tactics necessary. But while organizational change takes time, there are real steps you can take now to start breaking into that club. What's more, they don't have to be those overly scary steps like walking into your boss's office and telling him you want to be included (but more power to you if want to do that!!).
Take it from my GovLoop colleagues, who offered the following tips for changing group dynamics and making a truly cohesive, multi-gender team:
Tip #1: "Don't view yourself as somebody "different".  Begin with a mindset that you are already equal to them!" said our editorial fellow, Mariah. The best first step towards getting in the club is to act as if you already belong there. Don't make assumptions about what you can't or wouldn't be welcome to do with the guys. They're going golfing? Ask them when it's tee-time. They're having a strategy session? Sit down at the table without hesitation.
As my fellow writer, Nicole, reminded me, "You were hired so there is something valuable they saw in you. You are supposed to be there!"
Tip #2: "Get a male and a female mentor," said Julia. This tip is great for two reasons. First, mentors can provide awesome professional advice from their own experiences and champion you at your organization. You should definitely have them.
Second, having a male mentor gives you an inside look at that boy's club you're trying to break into. Use that insider information to learn how it works and how you can change it.
Tip #3: "Be better than the boys!" said one of our marketers, Leah. Our learning consultant, Julia, agreed: "Just be awesome!" I think what these enthusiastic ladies meant is that you should use your skills to truly earn a place at the table – maybe even at the head of it.
However, if you find that your skills are undervalued relative to those of your male peers…
Tip #4: Find the root cause. Is it a specific person in the office who is undervaluing you, or is the issue part of an overarching cultural problem at your organization? My manager and content editor, Catherine, admitted, "This is a little bit of a bummer but honestly if it's a true boys' club, considering finding another gig."
But it may just be a group of men (and possibly women) who are being exclusive. If that's the case, you know where to target your efforts. One easy way to get in with the group is to…
Tip #5: Join a club or sport at work, said our event director Megan. Sometimes you just need to change the setting to create a more collaborative, personal relationship with a person or group. Find something extra that you like to do, but that also offers you a new connection point with your colleagues. It will highlight that you're a team player and it will give you more face time with peers.
Tip #6: Find common ground. Don't like sports or outer space (the two big themes among the guys in our office)? Not a problem, said our CEO Steve. Instead, he said to "invite the guys into your world."
Nicole agreed. "I connected with guys in other ways, on topics that I cared about like house hunting, family stuff, et cetera," she said. "They were into Star Wars and other things that I could care less about, and that was ok."
Remember, the boys in that club are ultimately just people like you. If they're acting like that's not the case, lead by example. Connect with them as if you are equals in all respects, because you are!