To write GovFem articles, we scour the internet daily for the best articles and op-eds about women working in the public sector. While many of those articles end up in our GovFem posts, we unfortunately can't cover them all in a weekly series. That's why we created the GovFem Reading List, which highlights the top posts from around the web each month.
This August, we saw a number of articles focused on collaboration. We saw collaboration among women, learned about private sector collaboration for women, and even heard calls for collaboration that isn't yet happening (Old Girls Club, where are you?). So what can we achieve together? Here are the top five articles worth reading from this past month to answer that question:
To be fair, this isn't one article but many. This ongoing project by The Atlantic features interviews, op-eds, and research on the intersection between women and leadership. Keep your eyes out for more articles on this page, but in the meantime there's plenty to keep you busy reading.
With so many women taking on leadership positions, you might be left wondering why we're still just hearing about the Old Boys Club. This article answers that question and offers suggestions for how to build the equivalent community of support for female leaders.
Aside from being female and in charge, what binds women in leadership positions? Sharmila Ganesan interviewed several prominent figures to determine the answer. Read this article to find out what it is.
How often do you hear that the reason a panel is comprised of males is because there simply aren't enough women in that field? This is an especially common excuse in technology fields, but this list dispels that myth. The next time you're looking for an awesome woman to discuss tech policy, be sure to consult this stellar roster from Lawfare.
Back in June, the White House launched an initiative to get major private sector companies to commit to equal pay standards for their workforce. Less than two months later, players like Apple, Facebook and others have already signed on and opened up about current disparities in their workplaces. Read this article for more details.
And in case you missed them, check out this month's other GovFem posts: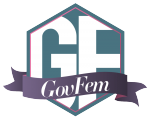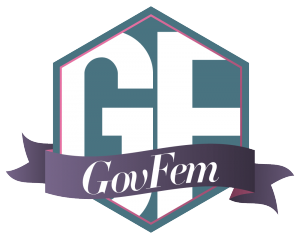 Every month, GovFem compiles a list of the top articles about women in government from around the web. If you have an article you think should be included in next month's reading list, email [email protected] with your suggestions.